Fast & Furious 10 Welcomes Brie Larson To The Family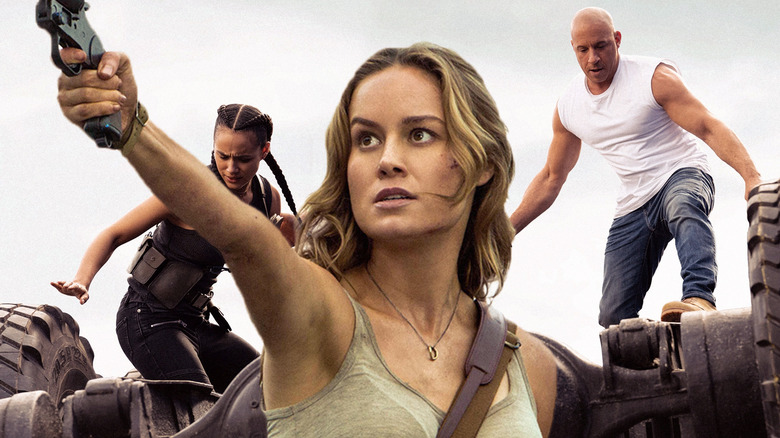 Paramount / Warner Bros.
The Family just got a little bit bigger, as "Captain Marvel" and "Kong: Skull Island" star Brie Larson has joined the cast of "Fast & Furious 10" (or whatever it ends up being called; this franchise likes to keep us on our toes with its sequel naming conventions).
Like most of the cast of "Short Term 12," Larson's star has risen quickly in recent years, so it's no surprise to see her joining yet another one of Hollywood's biggest movie franchises. Perennial "Fast" star Vin Diesel, who plays Dominic Toretto in the movies, broke the news on Instagram by sharing a photo of himself and Larson behind the scenes. Ever the hype man, Diesel teased that her character will be "timeless and amazing," and describes Larson as a "profound soul" who "will add something you might not have expected but yearned for." Vin really does have the soul of a poet!
Put the pedal to the metal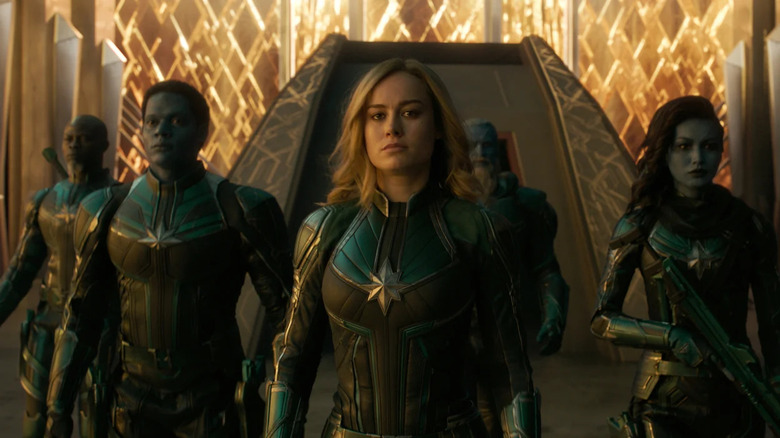 Marvel Studios
Larson seems like a natural fit for the "Fast" franchise, being no stranger to action movies or the gruelling workouts required to get into shape for them. Like the "Mission: Impossible" movies, "Fast & Furious" thrives on trying to one-up itself with more and more ludicrous stunts in each successive entry. Also like "Mission: Impossible," "Fast & Furious" has managed to secure its place as one of the increasingly rare non-superhero action franchises that can be consistently relied on for huge box office numbers. In uncertain times, there's something oddly soothing about watching cars go smashy-smashy.
"Fast & Furious 10" began filming in February 2022, with director Justin Lin returning for his sixth turn behind the wheel after successfully steering "Fast 9" to a $726 worldwide million box office gross. Though this was down from the staggering $1.236 billion gross of "The Fate of the Furious," it was arguably an even bigger achievement given that "Fast 9" released amid the Covid-19 pandemic following a lengthy delay.
Larson will also be seen in the upcoming "Captain Marvel" sequel "The Marvels," which wrapped filming in November 2021 and is set for release in February 2023. While her role in "Fast 10" is currently a mystery, Vin Diesel has definitely hyped it up enough to garner both my curiosity and my attention.
"Fast & Furious 10" is set for release on May 19, 2023.