The Controversy Behind Judi Dench's Shakespeare In Love Oscar Win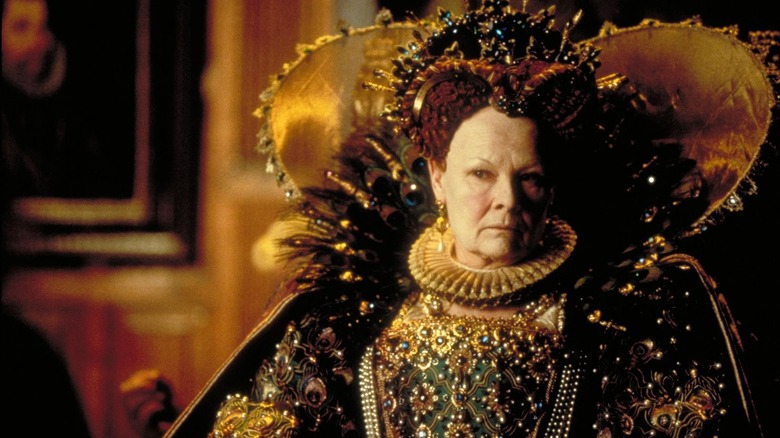 Miramax Films
I recall with fondness the 71st Academy Award telecast. Introducing the ceremony that would award the best films of 1998, hostess Whoopi Goldberg stepped onto stage in the costume worn by Judi Dench in that year's "Shakespeare in Love." She would comment that the 71st Oscars were designed to award all the '98 films about Queen Elizabeth I, commenting that two of the Best Picture nominees feature the Queen as characters (the other being Shekhar Kapur's "Elizabeth"). Incidentally, the other three Best Picture nominees that year were WWII films: "Saving Private Ryan," "The Thin Red Line," and "Life is Beautiful." 
"Shakespeare in Love" was nominated for a whopping 13 Academy Awards that year, largely thanks to a gigantically aggressive advertising campaign from Miramax; I recall seeing hour-long making-of documentaries on "Shakespeare" mixed in with the Saturday morning cartoons at the time. The film ended up winning seven Oscars, including Best Picture, Best Screenplay, Best Actress (for Gwyneth Paltrow), and Best Supporting Actress for Dame Judi Dench. 
Dench was on screen for a total of eight minutes.
Wait. Only eight minutes?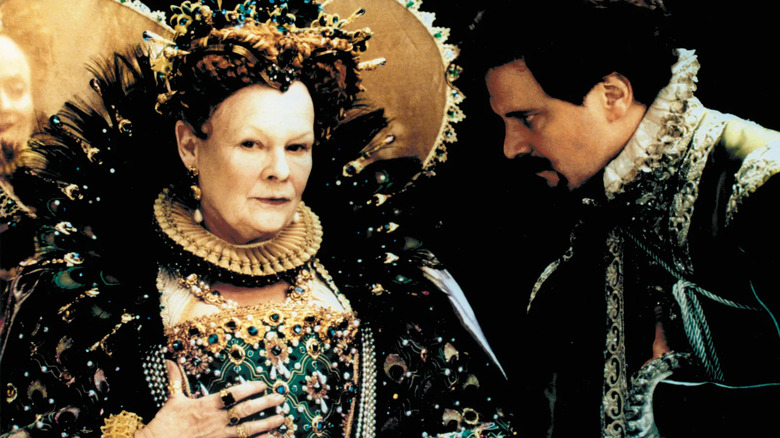 Miramax Films
"Shakespeare in Love" is a frothy piece of romantic fluff more reminiscent of an enjoyably smutty pulp romance novel than an intelligent and well-researched delve into the life of William Shakespeare, but it is, nonetheless, quite enjoyable. Briefly, the flick tells the story of a young Bard (Joseph Fiennes), still rising in his career (it's set in about 1593), as he is about to debut his new play "Romeo and Juliet." A young noblewoman (Paltrow), aching to act, disguises herself as a man and auditions (women were not permitted onstage in the 1590s), not only landing the role, but attracting the eye of William. Stalking her to a party, he learns that she is, in fact, a woman, and they fall in love. Misunderstandings and shenanigans ensue. A 10th-grade operating knowledge of Shakespeare certainly helps.
In the film's climax, the Paltrow character has to take to the stage at the Globe in a last-minute replacement, and some wicked tightwads point out that she is a woman, and that women aren't allowed on stage. Queen Elizabeth (Dench) settles the dispute in a surprise appearance — her appearance in the movie is reminiscent of celebrity cameos on Broadway — and says that Paltrow is off the hook. She leaves the Globe. In her final scene, she stands before a mud puddle, waiting for her ancillary noblemen to lay down a coat for her to walk across. When they hesitate, the Queen tromps through the mud, impatiently muttering, "Too late, too late." It's a fun, comedic rendition of the Queen.
When Dench won her Oscar, presenter Robin Williams happily announced, "There is nothing like a Dame!"
Crunching some numbers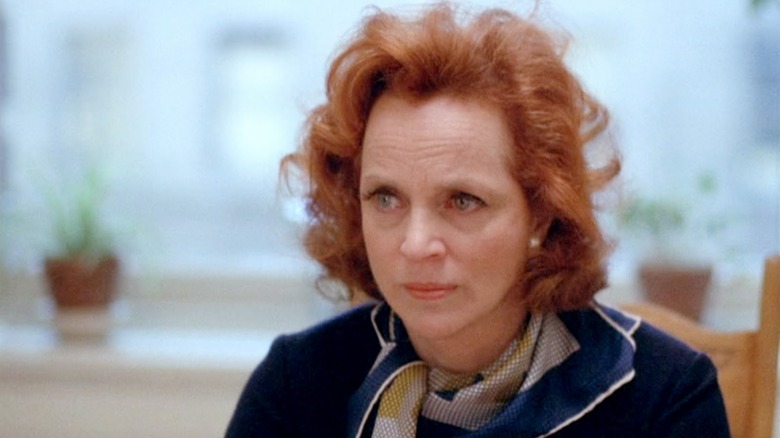 United Artists
Even in a supporting role, eight minutes is not a lot of screen time, and it's certainly not a lot of screen time for an Oscar winner. Compare this to some more recent wins: Alicia Vikander was in 50 minutes of "The Danish Girl," Laura Dern was in 20 minutes of "A Marriage Story," and Allison Janney was in 15 minutes and 37 seconds of "I, Tonya." Mahershala Ali was in 1:06:38 of "Green Book" — that's over half of the movie — and still only won for a supporting role. Compare that to Jean Dujardin who won Best Actor for "The Artist," and only had 58 minutes of screen time. That was, however, the bulk of "The Artist's" 100-minute runtime.
Even Dench was a little taken aback by her win and brought up her brief performance at the Oscars ceremony, saying, "I feel for eight minutes on the screen, I should only get a little bit of him."
Dench, while excellent in the role, beat out impressive work by Kathy Bates in "Primary Colors," Brenda Blethyn in "Little Voice," Rachel Griffiths in "Hilary and Jackie," and Lynn Redgrave in "Gods and Monsters." There was a 2020 commentary in Entertainment Weekly positing — in a joshing sort of way — that Dench should return her Oscar for lack of time on screen. This wasn't just a matter of screen time, however, as at least two of the other nominees offered supporting performances that could be described as co-leads. Griffiths was one of the two title characters in "Hilary and Jackie" and Blethyn was arguably the lead in "Little Voice," even if Jane Horrocks was the title character and got to sing some absolute bangers. Bates didn't have much screen time, but as a gun-toting politician's aide, she was certainly memorable. Only Redgrave was not a clear odds-on favorite that year.
Dench's performance is not the shortest Oscar win in history, however. That honor still belongs to Beatrice Straight, who was only on screen for six minutes of "Network" in 1976.