Dancing With The Stars Sashaying Away From ABC, Landing On Disney+ As The Streamer's First Live Series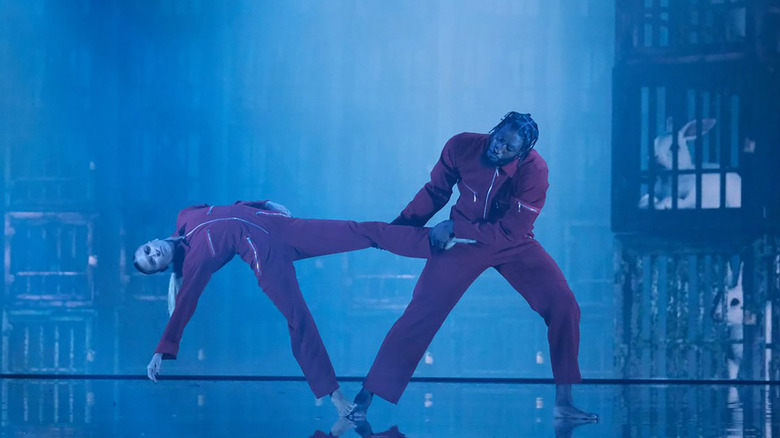 ABC
After 16 years and 30 seasons on ABC, everyone's mom's favorite show, "Dancing with the Stars," is leaving the cable network in favor of the Disney+ streaming service. The popular celebrity dance competition show was given a two-season pickup, and will be the first live series to debut on Disney+.
"We are excited to bring this beloved show exclusively to Disney+ as the platform's first-ever live series," said Kareem Daniel, chairman, Disney Media and Entertainment Distribution in an official statement. "The show's broad appeal, as well as the overwhelming popularity of its Disney-themed competition nights, make Disney+ the perfect home for 'Dancing with the Stars' while continuing to expand our demographic reach."
"Dancing with the Stars" has been trying to grab younger audiences for years, seeking out hip, young talent like Zendaya and JoJo Siwa as contestants, as well as replacing long-time host Tom Bergeron (and former co-hosts Lisa Canning, Samantha Harris, Brooke Burke-Charvet, and Erin Andrews) with Tyra Banks. The host change upset a lot of longtime viewers, as they clearly underestimated how much the cultural reckoning with "America's Next Top Model" has impacted the public opinion of Banks.
"As we're significantly expanding our unscripted slate at ABC, this is a great opportunity to introduce this show to a whole new generation of fans on Disney+," said Dana Walden, Chairman of Entertainment, Walt Disney Television. By new generation, they definitely mean the coveted Gen Z demographic that so many studios are desperate to get their claws into, as the older age group of the 18-49 demo are responsible for the bulk of their ratings.
Get ready to teach grandma how to use Disney+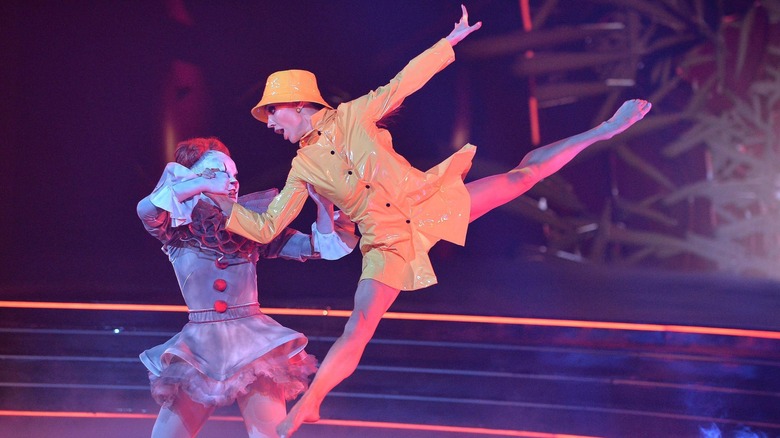 ABC
The move to Disney+ is a bold strategy to draw in the cord cutting younger millennials and older Gen Z, but what will this mean for the elderly viewers who may not utilize streaming services? When the show first debuted in 2005, the demographic of live-audience members was almost exclusively women, with over a quarter of audience members reportedly over the age of 65. 
"The fact that our iconic global format 'Dancing with the Stars' will now set the record as the first live series on Disney+ represents a major growth opportunity and a bold next step forward in the evolution of the franchise," said Valerie Bruce, General Manager, BBC Studios, Los Angeles Productions. "This unprecedented move, combined with our two-season pick-up, is a testament to the proven power of 'Dancing with the Stars' and a resounding vote of confidence from our great, supportive partners at Disney, showing how much they value and believe in the brand."
The opportunity for growth is paramount, but that still doesn't account for the dedicated viewers who have helped keep the show a success for 30 seasons who may not have streaming accessibility. Disney+ has not yet released the specifics of how "Dancing with the Stars" will be available, but knowing that their ad-supported tier is coming soon, it's a safe bet to assume "DWTS" will fall under the ad-supported umbrella. The exclusive announcement also means that Hulu will likely no longer be the home of post-broadcast streaming, but there's not been any confirmation on this change as of publication.