The Moment Mark Hamill Knew He Wanted To Be A Voice Actor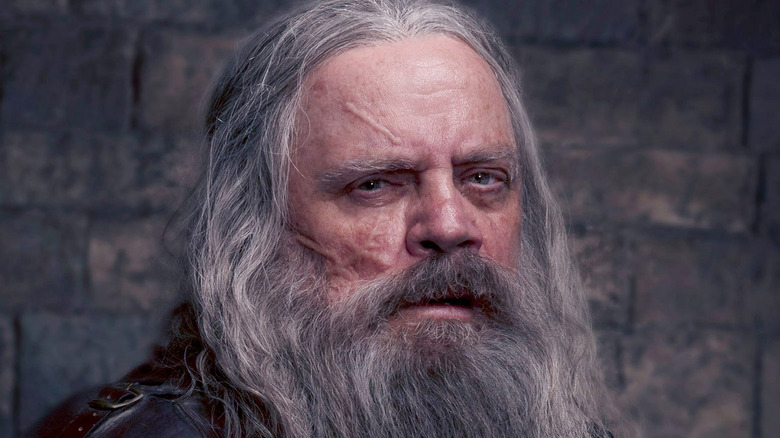 Lionsgate/History
If it weren't for his role as Luke Skywalker in a little franchise called "Star Wars," Mark Hamill would easily be better-known for the many, many famous characters he's brought to life as a voice actor than a live-action performer. Moreover, Hamill knew he wanted to do voice acting as a job at a very young age, well before he picked up a lightsaber and piloted an X-Wing fighter for the first time.
Hamill's voice acting career dates back to the early 1970s, starting with his guest roles on "The New Scooby-Doo Movies" (which, despite what its name suggests, is really a TV show with hour-long episodes). He would later voice Luke in the animated segment of the infamous "Star Wars Holiday Special," titled "The Story of the Faithful Wookiee," before lending his vocals to the character for the radio drama versions of "Star Wars: A New Hope" and "The Empire Strikes Back." Of course, it wasn't until he voiced Joker on the beloved "Batman: The Animated Series" in the early '90s that Hamill's career as a voice actor really took off.
Around the time Hamill started voicing the Clown Prince of Crime, he also branched out into the world of Disney Animation with roles in the cartoon series "Bonkers" and "The Little Mermaid" (a prequel to Disney's animated movie of the same name). As he told NPR in 2019, the actor was actually inspired to pursue voice-over as a career after watching a Disney TV special about original Donald Duck performer Clarence Nash, making this a case of things coming full-circle:
"I must have been five or six and a light bulb went off in my head ... Suddenly it occurred to me that somebody gets up in the morning, goes to work, and does Donald Duck for his job. I want that job!"
Voice actors are 'some of the best' Hamill's worked with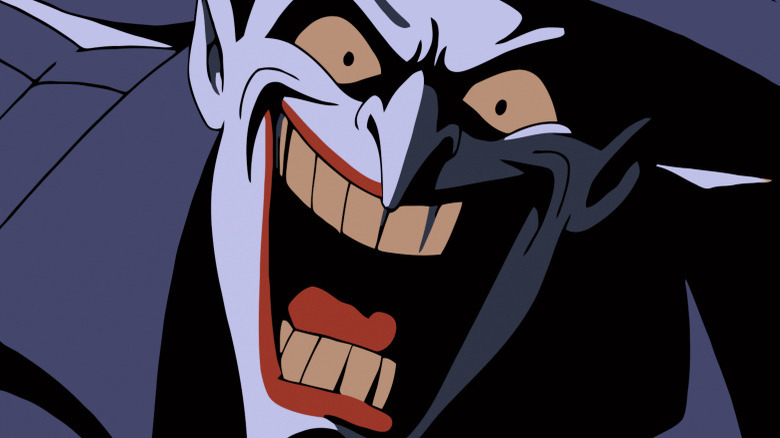 Warner Bros. Television Studios
Rather than pushing his voice-acting dreams to the back of his mind, the young Hamill used a tape recorder his dad had gifted him for his birthday to "record 'Dracula' and the 'Frankenstein' films and Laurel and Hardy because I was interested in their accents." It helped that Hamill's family was constantly moving due to his father being in the Navy, exposing the actor to a variety of "regional accents" and fostering his interest in the different ways people speak and sound. Hamill also expressed his admiration for the larger field of voice-acting and the highly-skilled artists it attracts:
"The actors in voice over are some of the best I've ever worked with: on screen, on television, on Broadway, off Broadway — they're just incredibly talented. Not only that, a lot of them have come from the world of stand-up comedy or improv, you know, Second City, Groundlings, Upright Citizens Brigade. They're so versatile and some of them are just brilliant mimics or impressionists. Like Maurice LaMarche — he doesn't sound like Orson Welles, he is Orson Welles."
Along those same lines, some would argue Hamill's Clown Prince of Crime is the definitive on-screen version of the Joker, live-action or animated. That makes it all the more amusing that Hamill presumed he wouldn't land the villainous role due to him having played "this icon of virtue, Luke Skywalker" and saw his audition for "Batman: The Animated Series" as "an acting exercise," only to panic when he got hired for real. Let it never be said that Hamill is afraid to take the mickey out of himself, especially when it comes to his own legacy.