The Best On-Screen Version Of The Joker, According To 36% Of Fans We Polled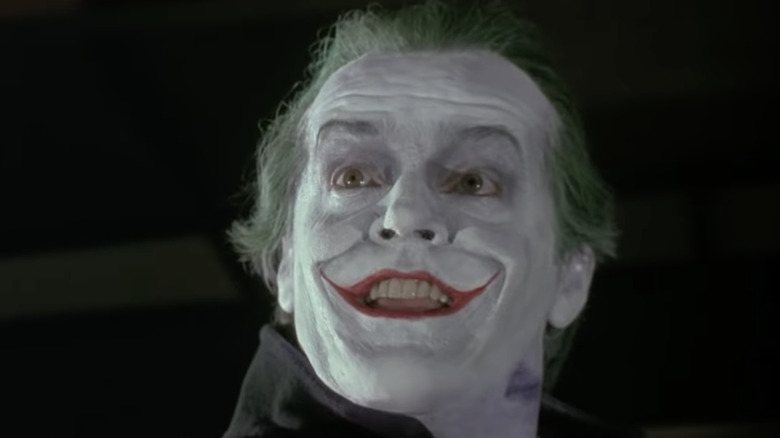 Warner Bros.
(Welcome to Survey Says, a feature where we conduct a movie-related survey for a random group of people and explain why they're completely right, completely wrong, or somewhere in-between.)
I don't know about you, but I am pretty Joker'd out. In the last 14 years, we have seen five different actors play the Clown Prince of Crime on-screen (two of which won Academy Awards for their performances). Then, there's all the animated Jokers in film, television, and video games, as well. Oh, yeah, and the comic books. It's a lot. I suggest a 10-year moratorium for the Joker, just enough time for us to get excited to see him again.
Because there have been so many Jokers, there will naturally be debate about which actor was the best at playing the part. Luckily, we have conducted a poll that will definitively, unequivocally determine, without a shadow of a doubt, who best put on the white makeup. This was very scientific. It involved numbers.
Let's get serious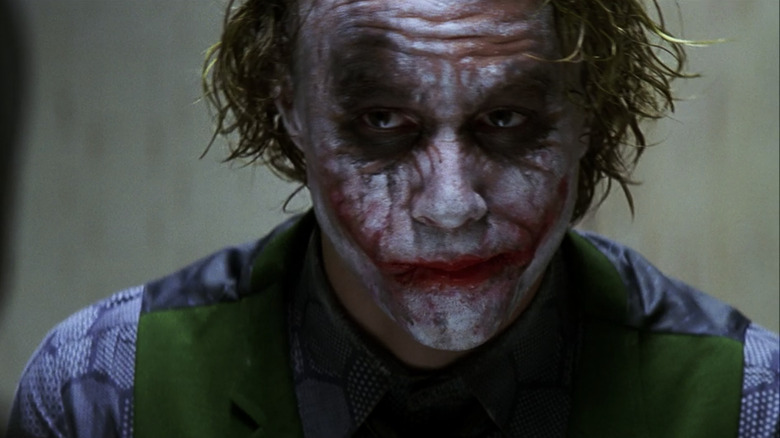 Warner Bros.
In a result that really should surprise no one, Heath Ledger emerged on top with over 36% of the total vote. That was over 10 points higher than the second-place contender in Jack Nicholson. Ledger, who posthumously won an Oscar for Best Supporting Actor in "The Dark Knight," has been the Joker everyone has been chasing since then. All four of the actors who have played the character following his performance have been stealing mannerisms and vocal tics shamelessly from Ledger, and none of them come close to burning up the screen like he did. His tragic death still permeates all these years later, and luckily, we have exceptional work like this to remember him by.
Thankfully, recency bias did not cloud the judgment too much with Nicholson coming in second place with nearly 25% of the vote. Of course, this could very well just be nostalgia bias, and I am not sure which one is more annoying. That being said, no one's on-screen mania quite matches that of Jack Nicholson. When he gets to play unhinged, nobody ever has more fun, whether as the Joker in "Batman" or the Devil in "The Witches of Eastwick."
Joaquin Phoenix rounded out the top three with over 15% of the vote. Another Oscar winner for his performance, and I guess all the people who voted for him just didn't think Ledger was twisted enough. Look, I know a lot of people were somehow enraptured by this performance, but I found very little to engage with there. No empathy of any kind. Phoenix is no stranger to playing unhinged characters, and his Joker was easily one of the weakest of those roles.
Also, about 6% of people voted for Jared Leto. I guess that was the greatest joke of all.
Joker on the small screen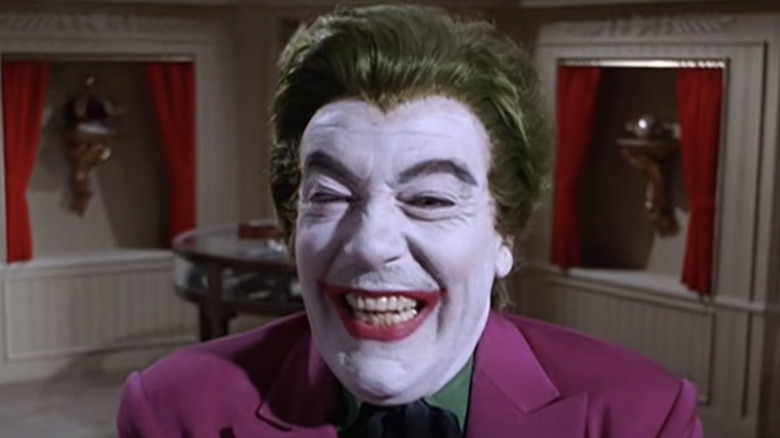 20th Century Fox Television
I was very happy to see that Cesar Romero cracked double digits with over 12% of the total vote. He was the first actor to play the Joker on-screen on both the 1960s "Batman" television show and the film born out of that program. This iteration of the world of Gotham catches a lot of flack in the era of the "realistic" and "gritty" Batman films, but in reality, they are an absolute delight. Every performance is cranked up to 100, and no one exhibits that better than Cesar Romero, having just an absolute blast giggling up a storm. He is so crazy that he paints over his mustache!
The lowest vote-getter of the available selections was Cameron Monaghan, who played the role on the television show "Gotham." Monaghan could not even crack 5% of the vote, which means he fell behind Jared Leto. That's a tough thing to live down. "Gotham" obviously had its fans, but, let's be real; its impact on how we think about Batman and everyone in his orbit was basically nonexistent.
Keep in mind, this poll just covered those who have played the Joker on camera. No Mark Hamill, no Alan Tudyk, no Jeff Bennett, no Brent Spiner, no Zack Galifianakis. Had they been included, I bet Hamill would have given Heath Ledger a run for his money for that top spot.
Okay, those are the Jokers (minus Barry Keoghan). Now, let's put him to rest, y'all. At least for a little while. Please.