The Daily Stream: The 1966 Batman Series Is Pure Joy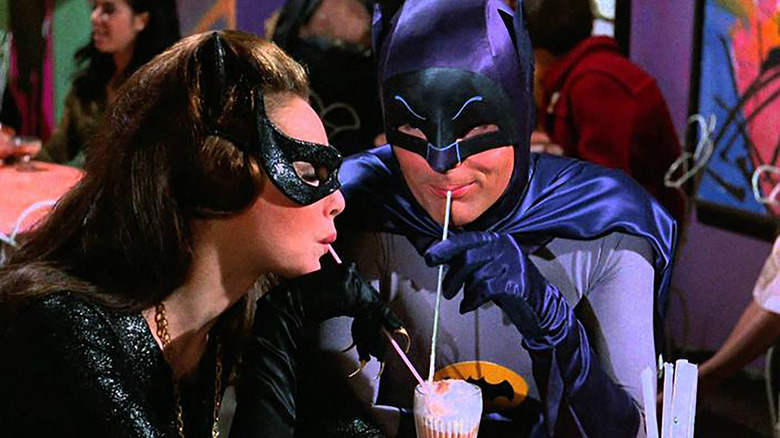 Warner Bros.
The Series: "Batman" 
Where You Can Stream It: Tubi

The Pitch: Comic book fans are pretty hyped about "The Batman," now in theaters, eager to dig into the grime and grit of Gotham with a disturbing take on the Dark Knight. Batman hasn't always been so grim, however, and the 1966 "Batman" television series is the best example of the caped crusader having a bit of campy fun. The series stars Adam West as Bruce Wayne/Batman and Burt Ward as Dick Grayson/Robin, with a rotating rogues gallery featuring just about every major star the 1960s had to offer. The episodes all exist in pairs, with the first episode ending on some kind of cliffhanger and the following episode wrapping up events. 
"Batman" is stylish, with technicolor sets featuring a veritable rainbow almost every episode and bright, if slightly awkward, spandex costumes. Some of what we've come to love about the franchise as a whole comes from the 1960s series, like Catwoman's luxe leather dominatrix getup and some of the more pop-art visuals, which were then translated back to the comics. Over three seasons, Batman and Robin solve a whole slew of crimes and capture an entire Arkham's worth of baddies, and they have a lot of fun along the way.

Why it's essential viewing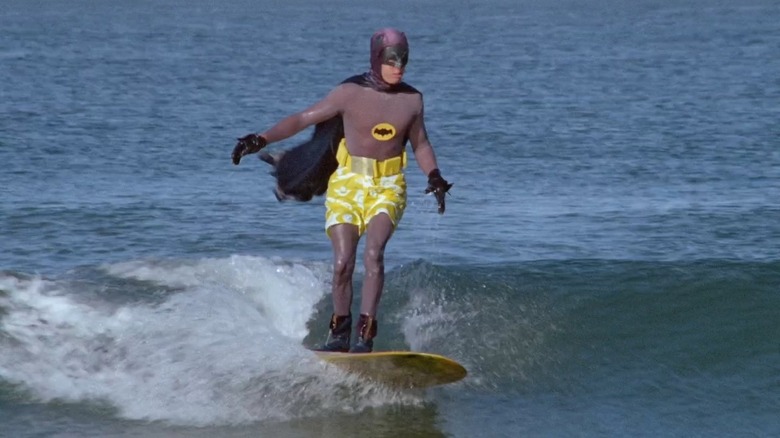 Warner Bros.
While the 1966 "Batman" feature film gets a lot of love (as it should) for embracing camp and giving West and Ward their cinematic due, the original series is what first made me fall in love with Batman. One of my childhood babysitters would put often put it on, along with "Unsolved Mysteries," and we would pop popcorn and laugh at the antics of Batman and Robin. 
As a child, the tongue-in-cheek humor and hilarious horniness flew over my head, and I was just interested in these two goofy heroes fighting an amazing villains' gallery. Adam West was my first Batman, and his commitment to taking his lines with complete seriousness despite their ridiculousness immediately won me over. As an adult, Ward and West's dry wit in the face of the silliest gags imaginable never fails to make me laugh, whether they're in a surfing contest against the Joker or rescuing a pair of British pop stars' voices from the claws of Catwoman. West and Ward truly are a dynamic duo to watch, and their onscreen chemistry is undeniable. 
Speaking of onscreen chemistry: the tension between West's Batman and Julie Newmar as Catwoman is purrrrrfect. The two paw at one another quite a bit, though they never get a chance to do anything too dirty, because Robin always interrupts. He tends to do that whenever Batman is about to get some sugar from any member of the female cast, which happens every few episodes, making Robin the ultimate king of c***blocking. Robin isn't Batman's wingman, he's his anchor. That's alright, though, because the show features more than enough scantily clad people of all genders to satiate your sexy superhero appetites. When Newmar left the series after the second season, she was replaced by the always-incredible Eartha Kitt in the first instance of a Black Catwoman. While there are some weird (and gross) racial stereotypes in certain episodes, seeing a Black Catwoman in 1966 — two whole years before Kirk kissed Uhura on "Star Trek" — was a pretty big deal. 
The greatest guest stars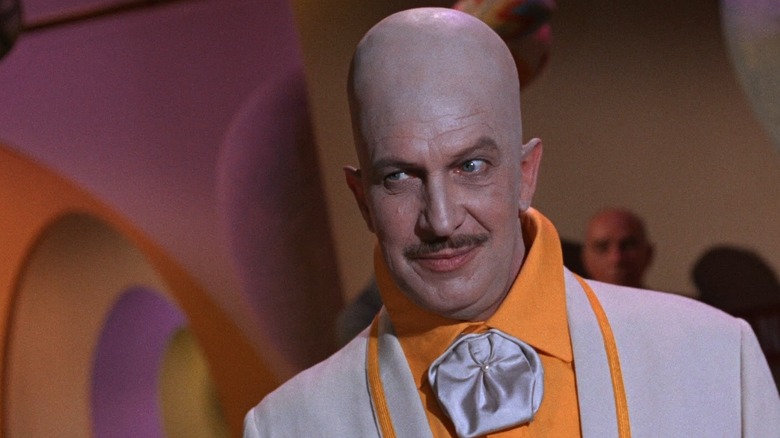 Warner Bros.
One of the best things about "Batman" is the way it provides a direct portal into pop culture of the 1960s. The first two seasons tried to avoid topical references or hide them in some way (a second season episode where a man resembling Fidel Castro is kidnapped is one such example), but in the third season, they leaned into the styles and topics of the decade. They also leaned into the campy, comical style of the series, with the situations Batman and Robin finding themselves in getting progressively more ridiculous. Season 3 also adds the very first appearance of Barbara Gordon as Batgirl (played by Yvonne Craig), who would go on to become a major part of the "Batman" franchise as a whole. (Prior to the series, Bat-girl was Betty Kane in the comics; in 1967 they changed her to Barbara Gordon in response to her popularity on the television series.)
The rotating cast of side-characters give modern-day fans a glimpse into 1966, with both guest stars and major cameos in a majority of episodes. In addition to screen queens like Newmar and Kitt, "Batman" also featured martial artist Bruce Lee as Kato, singer Lesley Gore as one of Catwoman's cronies, actress Joan Collins as the Siren, opera star Liberace as dual roles Harry and Chandell, John Astin (Gomez from "The Addams Family") as a one-shot Riddler, horror icon Vincent Price as Egghead (pictured above), and filmmaker Ida Lupino as Dr. Cassandra Spellcraft. That's not even counting the wall-climbing cameos, where Batman and Robin would ostensibly pass by an open window while walking up a wall using Batman's grappling hook. Among the cameos are Dick Clark, Jerry Lewis, Sammy Davis, Jr., Don Ho, and even Ted Cassidy in character as Lurch from "The Addams Family."
The silliness and totally bonkers story-lines in "Batman" mean that fans of the franchise who prefer their caped crusader dark and brooding probably won't be on board, but this 1966 series is a rip-roaring good time held down by an incredible cast of characters and the people behind them.