Robert Downey Jr. Directed A TV Pilot We Never Got To See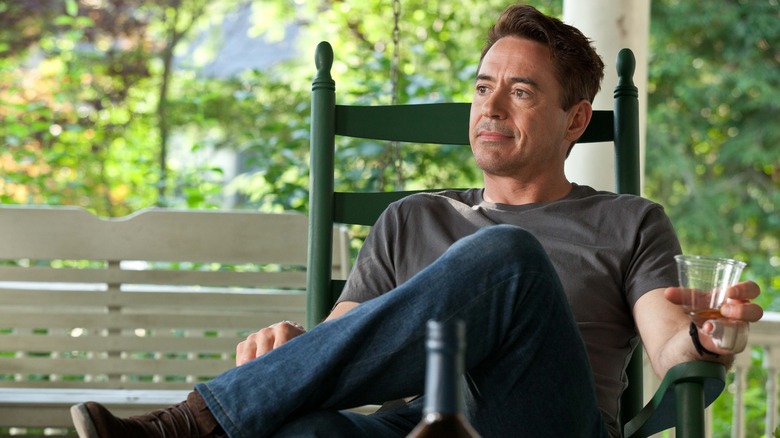 Warner Bros.
The 1985 season of "Saturday Night Live" was probably its strangest. As happened several times throughout the show's history, NBC was considering canceling "SNL," and it might have gone to taped segments rather than being live. To rebuild the "SNL" legacy, original producer Lorne Michaels was brought back in after a hiatus after his other sketch comedy show "The New Show" had recently tanked. Michaels assembled an all-new high-profile cast of hot young actors to replace the usual lineup on comedians. The 1985 lineup included — and this is one of the more bizarre lineups in the show's history — Anthony Michael Hall, John Cusack, Randy Quaid, Terry Sweeney, Nora Dunn, John Lovitz, Dennis Miller, and Robert Downey Jr. Of those, only Dunn, Lovitz, and Miller had experience in comedy. The rest were better known for their film acting. It's hard to picture Cusack, for instance, playing characters like the Coneheads. 
Of that lineup, only Dunn, Lovitz and Miller would continue on after the rest dropped out 1986. This was Robert Downey Jr.'s first foray into television. 
As far as TV goes, Downey's only other notable credit was a recurring role on the hit Fox legal comedy "Ally McBeal," wherein he played the title character's boyfriend, a role that would earn him a Golden Globe. Downey was abruptly written off the show in 2001 following a drug-related arrest (Downey's road to recovery since 2001 is now well-documented, and he has come to be one of the biggest movie stars of the current generation thanks to his involvement with "Iron Man." Director Jon Favreau even had to pay for Downey's insurance himself, as the studio didn't want to take the risk). Downey has stuck to film since then, acting in a broad variety of interesting movies, bringing his flip, peculiar, ineffable charm to everything he touches, whether good or bad. 
In 2016, when Downey was completing work on "Captain America: Civil War," he was to return to television by directing and producing a high-profile TV series called "Singularity" starring his "SNL" co-star Anthony Michael Hall. It was supposed to be his first directing job, but it sounds like it wasn't in the cards.
Singularity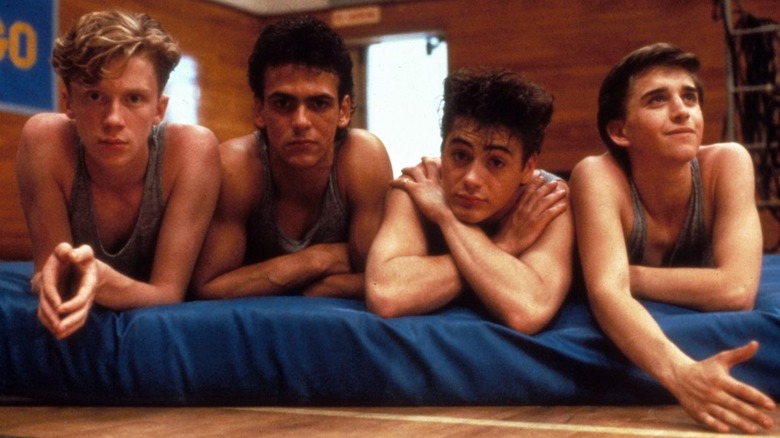 Orion Pictures
Downey and Hall had worked together several times in the past, notably in the comedy films "Weird Science" in 1985, and "Johnny Be Good" in 1988. In 2016, Hall had most recently appeared in the Academy Award-nominated film "Foxcatcher," and had made several appearances on hit TV shows like "Psyche" and "Awkward." 
"Singularity" was to be produced by both Downey and his wife Susan in a massive deal between the actor's production company and Sonar Entertainment. Details of the project were kept tightly under wraps when the show was announced, with Downey being frustratingly coy. There were no ready details about the show's premise or plot or the nature of Hall's character. It was exciting to think of Downey directing, however, as he hadn't directed a high-profile film or TV show in the past. In fact, he once dismissed the idea entirely. Hall leading another series was also exciting for fans of "The Dead Zone," which ran from 2002 to 2007. 
The only speculation one may have been able to make was about the genre of "Singularity." The title likely was taken from the physics term which is defined by Oxford Languages as "a point at which a function takes an infinite value, especially in space-time when matter is infinitely dense, as at the center of a black hole." In technology, "singularity" refers to the point wherein mechanical devices will become more advanced than human bodies, making physical biological flesh obsolete. The title alone might have one assuming "Singularity" was to be a sci-fi show. But it is only speculation, because neither Downey nor Hall confirmed that. 
The only other connection to Downey and to "Singularity" that I was able to find was a single malt, single hopped session IPA with a Kolsch yeast. But it turned out the Downey Brewing Company (based in Michigan), and their beer Singularity, have nothing at all to do with Robert Downey Jr. and his pilot "Singularity." It's merely a fun coincidence. Order some beer at the Downey Brewing website. 
So... what happened?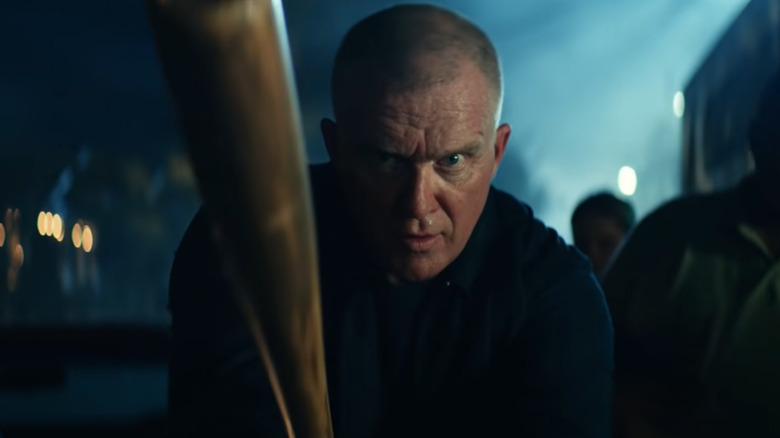 Miramax / Blumhouse Prductions
What happened to "Singularity?" Aggravatingly, no one knows. In a 2021 interview in the San Antonio Current, Anthony Michael Hall reflected on his longtime friendship with Downey, but gave no updates as to the current state of "Singularity." The List quoted that same interview, and dropped a single, vague clue that "Singularity" was to be about a dysfunctional family (which doesn't necessarily rule out the sci-fi theories above). 
Apart from that tiny crumb, no further clues have been left as to the state of "Singularity." It may have been abandoned, or it could merely be in a holding pattern. 
Hall most recently appeared in David Gordon Green's slasher film "Halloween Kills" as the character Tommy Doyle (seen above), previously played by Brian Andrews and Paul Rudd in other "Halloween" films. He also appeared on the hit TV series "The Goldbergs." Downey will appear in the upcoming Christopher Nolan biopic "Oppenheimer," which stars 15% of the Earth's population. Stay tuned for more details on "Singularity," but perhaps don't hold your breath that we'll ever see it happen.