Universal Remaking 'Weird Science' With Joel Silver And Michael Bacall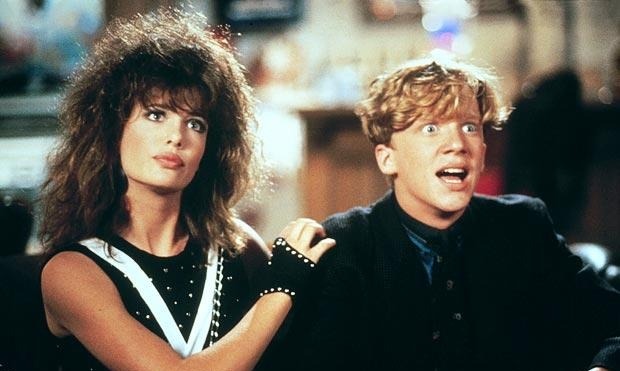 Michael Bacall's effort to bring 21 Jump Street into the 21st century proved more successful than anyone would've guessed. The 2012 remake picked up an impressive $200 million at the box office and a slew of glowing reviews on top of that. Now he'll try to recreate that success with another well liked '80s property, John Hughes' Weird Science.
The project is set up at Universal, with Joel Silver producing. It's very familiar property for both the studio and the producer, who were also behind the 1985 original. Hit the jump to keep reading.
Hughes' Weird Science followed two '80s nerd types (played by Michael Anthony Hall and Ilan Mitchell-Smith) who scientifically engineer the "perfect" woman (Kelly LeBrock). She shakes up their lives and teaches them a thing or two about self-confidence along the way. Bill Paxton and Robert Downey Jr. also starred.
While it's not quite as highly regarded as Hughes' Sixteen Candles, The Breakfast Club, and Ferris Bueller's Day Off, it still gets plenty of affection from fans and I'm sure plenty of them will be annoyed with the thought of remaking it. So it's probably for the best that the new film won't attempt to recreate the old one exactly. Instead, Deadline reports, the remake will fit alongside The Hangover and 21 Jump Street into the very modern trend of "edgy" R-rated comedies. No director or stars have been announced at this time.