Star Wars Bits: Obi-Wan Kenobi, The Mandalorian, Lando Calrissian, Bounty Hunters, Troy Kotsur, Miki Herman, And More!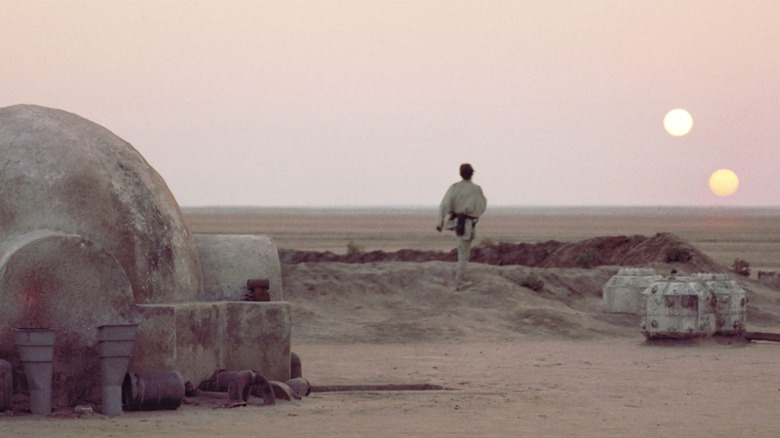 Lucasfilm
In this edition of Star Wars Bits:
"Obi-Wan Kenobi" Premiere Date Changes
"The Mandalorian" Season 3 Wraps
Donald Glover Dodges "Lando" Questions
Troy Kotsur Wins Best Supporting Actor Oscar
Lucasfilm Producer Miki Herman Interview
And More!
Obi-Wan Kenobi premiere date changes
The premiere date for "Obi-Wan Kenobi" is shifting from Wednesday, May 25 to Friday, May 27. The good news is that the first two episodes of the Disney+ limited series will premiere together! Check out the announcement from Ewan McGregor above!
Looking for more Obi-Wan Kenobi goodness? Go read an exclusive excerpt from the upcoming novel "Star Wars: Brotherhood," in which Kenobi meets Asajj Ventress for the first time!
The Mandalorian season 3 has wrapped filming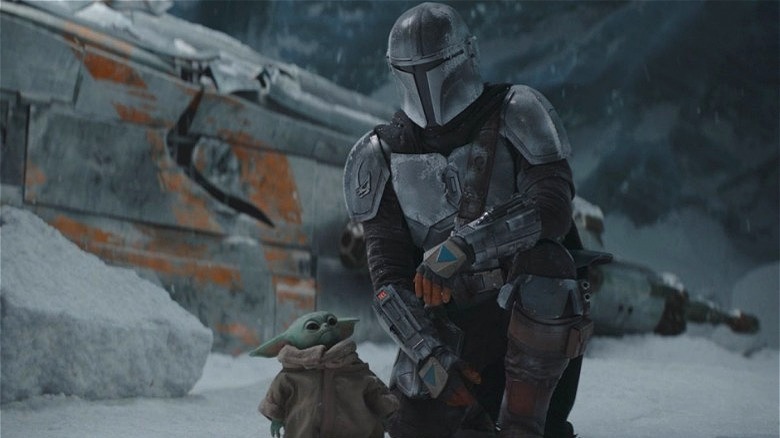 An Instagram post that has since been deleted, "The Mandalorian" costume department member Amanda Ramírez announced that principal photography for the highly anticipated third season has wrapped. The post included a photo of the department's wrap gift along with a caption that read "That's a wrap from a galaxy far, far away. Thanks for having me this season; it was an absolute adventure. Can't wait for the next one." 
The account has since gone private, but the news was confirmed by another member of the cast and crew, Greef Karga himself, Carl Weathers. Weathers quoted Star Wars Stuff's tweet about the post and added "...and what a season of WONDERFULNESS! #BePeace."
...And what a season of WONDERFULNESS! #BePeace https://t.co/hD9S5lj8il

— Carl Weathers (@TheCarlWeathers) March 29, 2022
"Can't wait for the next one" could be a reference to a yet-to-be-announced fourth season. Giancarlo Esposito did previously mention plans for a fourth season to People Magazine, "So I think this show is going to lay the groundwork for the depth and breadth that's gonna come in season 3 and season 4, where you're really gonna start to get answers." 
However, I think it's more likely that the "next one" is the upcoming "Ahsoka" series, which is scheduled to start shooting next month at Manhattan Beach Studios, the same studio used by "The Mandalorian."
Donald Glover dodges Lando questions
Donald Glover, who portrayed Lando Calrissian in 2018's "Solo: A Star Wars Story," recently made an appearance on "Jimmy Kimmel Live!" to promote the new season of his hit FX series "Atlanta." During the interview, Kimmel mentioned "And you are working on a new 'Lando' project now for Disney+..." to which the actor replied:
"Am I? [You're] just telling all my business ... No, yeah, I have a lot of things. I like to blossom, and then go away ... And right now it's definitely the start of another one of those. I have like a ton of stuff I've been working on, but I just wanted it all to come out at the same time. I feel like that's what's important to me."
As our friend Bespin Bulletin points out, Glover and "Lando" writer Justin Simien are extremely busy right now, so we'll probably be waiting a while for the series to premiere on Disney+, if it's still happening. In addition to "Atlanta," Glover is writing multiple shows for Prime Video, including a new adaptation of "Mr. and Mrs. Smith" and another show called "Hive," which focuses on a Beyoncé-like figure. He's currently in production on an unknown series that he's also directing and, if that wasn't enough, Glover also confirmed that he's working on a new Childish Gambino album.
Simien, meanwhile, is attached to the recently announced "Flashdance" reboot TV series for Paramount+. Simien signed an overall deal with Paramount Television Studios for three years where he'll develop multiple projects for the studio. "Given the schedules of Simien and Glover," says Bespin, "I don't expect to see the 'Lando' series for a few years."
Troy Kotsur wins Best Supporting Actor at the Oscars
One of the highlights of the 94th Academy Awards was Troy Kotsur winning Best Supporting Actor for "CODA." The first deaf male actor to win an acting Oscar, Kotsur was also the first deaf performer to appear in a "Star Wars" film or series, portraying a Tusken Raider in "Chapter 5: The Gunslinger" of "The Mandalorian."
Tusken Raiders approached/signed w/ Tusken Sign Language! , "For bringing depths to our beloved Star Wars characters, and for developing the language of the Tusken Raiders. It is our pleasure to award Troy Kotsur with Honorary Membership into the "501 st Legion.",Tusken signed pic.twitter.com/6qgLQWsHhe

— Troy Kotsur (@TroyKotsur) November 1, 2021
Wanting to avoid using American Sign Language (ASL) in "Star Wars," Kotsur developed Tusken Sign Language, based on the Sand People's culture, for the series. Read more about Kotsur's fandom at Daily Moth. Last year, Kotsur was made an honorary member of the 501st Legion "for bringing depths to our beloved 'Star Wars' characters and for developing the language of the Tusken Raiders." 
Lucasfilm producer Miki Herman reflects on her career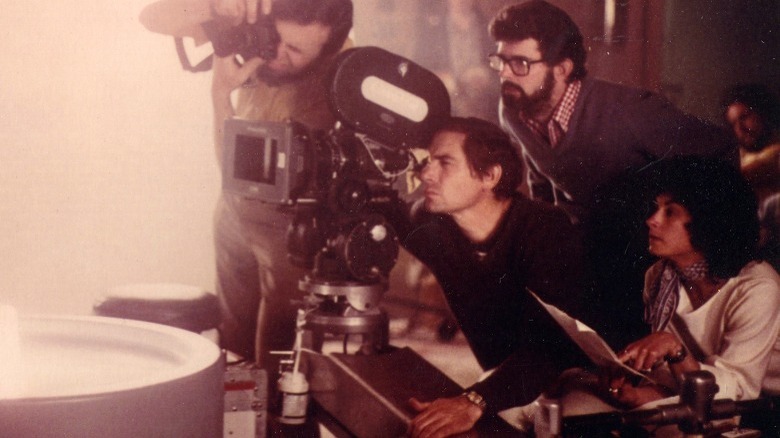 Lucasfilm
To celebrate Women's History Month in March, Lucasfilm had a terrific interview with one of their earliest employees, producer Miki Herman. Herman worked on the original trilogy as production assistant, production coordinator, and unit production manager for the three films, respectively. She was also a consultant for "The Star Wars Holiday Special" and became co-executive producer of the "Star Wars: Droids" and "Star Wars: Ewoks" animated series. Here's a snippet:
"I got my start at Lucasfilm actually by volunteering at the American Film Institute [AFI], and I worked as a production manager on a short film with Danny DeVito and Rhea Perlman called 'Minestrone.' I met this woman at the AFI, who was the head secretary, and she left and went to work at the Universal office where Lucasfilm was set up at the time. So I used to call her there and see if she knew of any jobs around. One day, I called and a man named Jim Nelson answered the phone and said, 'Well, she's not here.' So I said, 'Well, how about a job for me?'

So he hired me to come in to fill in at the Lucasfilm office during Christmas vacation. That's when I met Gary Kurtz and filled out his Christmas cards. After I left, I called Jim for freebies and favors for the American Film Institute films that I was producing. Jim Nelson was really my mentor, and he was working as a production manager on 'Star Wars.' That was how I started at Lucasfilm. It was really by volunteering at the American Film Institute. So anybody who has a chance to volunteer at a great place like that, it's just a real sure bet that it'll fuel your passion with success."
Marvel's upcoming Star Wars comics teased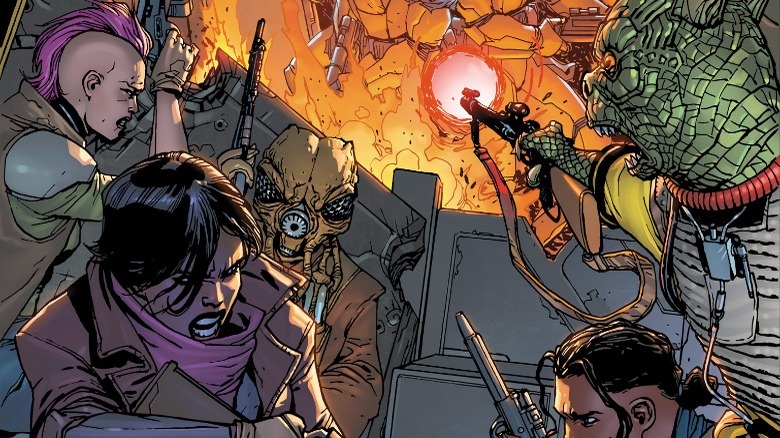 Marvel
In "Star Wars: Bounty Hunters" #22, written by Ethan Sacks and illustrated by Paolo Villanelli, with a cover by Giuseppe Camuncoli, T'onga and her crew, including fan-favorite bounty hunters Bossk and Zuckuss, get into trouble. 
StarWars.com has an exclusive first look at the new issue (available now) as well this month's other releases, including "Star Wars: Crimson Reign," "Star Wars: The High Republic: Eye of the Storm," "Star Wars: Han Solo & Chewbacca," "Star Wars: Doctor Aphra," "Star Wars: Darth Vader," and more!
Exploring Tatooine with Riley Silverman
Hot Toys Darth Maul action figure is coming
Justin's Collection has an unboxing and review video of Hot Toys' "Star Wars: The Clone Wars" Darth Maul 1/6 scale action figure.
LEGO Star Wars Republic Clone Tank rolls in
Ashnflash has a new video about the upcoming LEGO Star Wars Republic Battle Tank (75342), which hits store shelves on April 26, 2022.
Ewoks Vs. Predator
Comedian and filmmaker Matthew Highton made a hilarious trailer for "Ewoks Vs. Predator."
A complete character timeline for Hondo Ohnaka
Star Wars Explained has a new video dedicated to everyone's favorite space pirate, Hondo Ohnaka! 
Star Wars Ambience
That Gay Jedi has created a "Star Wars" ambience video to help you chill this weekend. Relax to the sounds of Genndy Tartakovsky's 2003 "Star Wars: Clone Wars" micro-series, featuring Cartoon Network commercials, all while a thunderstorm passes overhead.
This Week! in Star Wars
Finally, on This Week! in Star Wars, host Kristin Baver gives us the lowdown on all the latest news from that galaxy far, far away.

"This week in Star Wars, we team up with Mace Windu and the 187th Legion Clone Troopers and reveal a brand new LEGO Star Wars Republic Fighter Tank, add more celebrities to the Star Wars Celebration Anaheim guest list, and get cooking with 'Star Wars: The Padawan Cookbook.' Plus, we get a peek at the design inspiration of Star Wars: Galactic Starcruiser."