Star Wars Bits: Star Wars Celebration, Shadow Of The Sith, Exploring Tatooine, Obi-Wan Kenobi, Bounty Hunters, Ahsoka Tano, And More!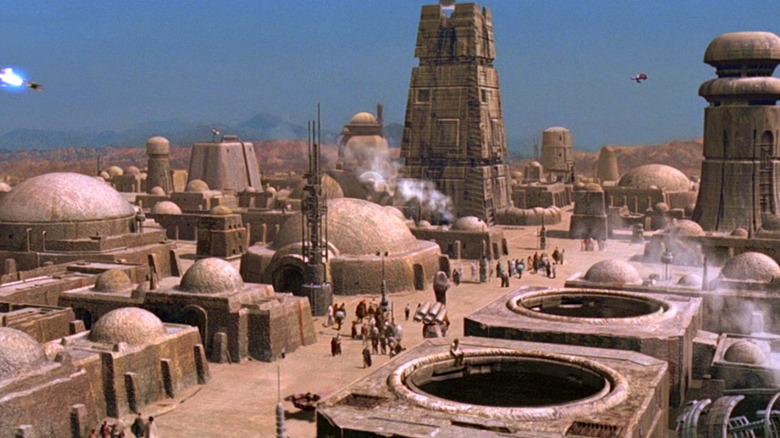 Lucasfilm
We may receive a commission on purchases made from links.
In this edition of Star Wars Bits:
"Star Wars: Shadow of the Sith" Excerpt
Star Wars Celebration Guest Announcement
"Star Wars: Exploring Tatooine"
"Obi-Wan Kenobi" Updates
Marvel's Upcoming "Star Wars" Comics
And More!
Star Wars Celebration guest announcement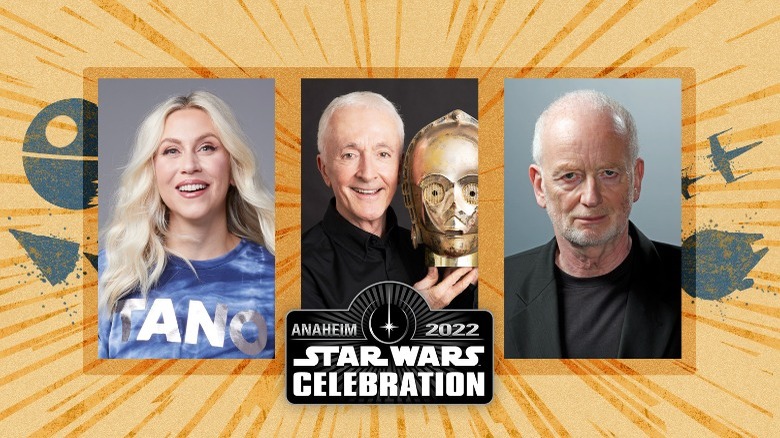 Lucasfilm
Ahead of Star Wars Celebration Anaheim (May 26-29, 2022), StarWars.com has announced the first of many guests who will appear at the convention. "Star Wars" mainstays Anthony Daniels (C-3PO), Ian McDiarmid (Emperor Palpatine) and Ashley Eckstein, the beloved voice for Ahsoka Tano's animated appearances in "Star Wars: The Clone Wars" and "Star Wars Rebels," will be in attendance. Joining them are Lucasfilm VP and executive creative director Doug Chiang, Star Wars Celebration stage host and author Amy Ratcliffe, stage host and sound designer David W. Collins, "Star Wars" author Dan Zehr, and the owner of Rancho Obi-Wan Steve Sansweet.
Star Wars: Shadow of the Sith excerpt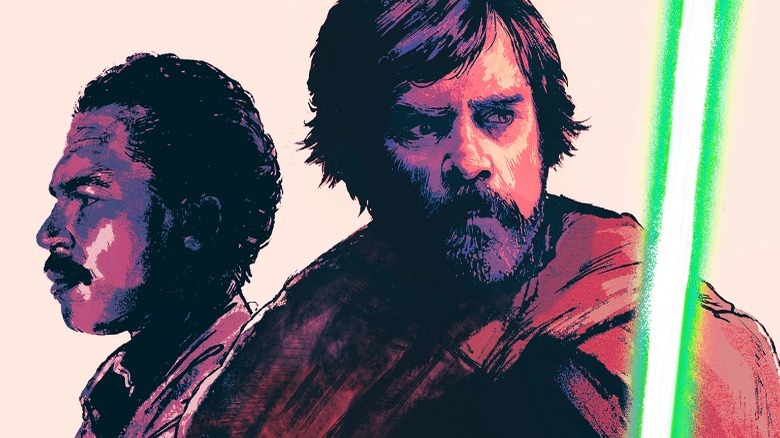 Random House
StarWars.com recently revealed the cover of the forthcoming novel "Star Wars: Shadow of the Sith," along with an exclusive excerpt. Written by Adam Christopher, the novel traces Luke Skywalker and Lando Calrissian's quest to find Exegol in a story set between the events of "Star Wars: Return of the Jedi" and "Star Wars: The Force Awakens" and featuring Ochi of Bestoon, the Sith assassin introduced in "Star Wars: The Rise of Skywalker." Here's the synopsis:
"Jedi Master Luke Skywalker is haunted by visions of the dark side, foretelling an ominous secret growing somewhere in the depths of space, on a dead world called Exegol. The disturbance in the Force is undeniable and Luke's worst fears are confirmed when his old friend Lando Calrissian comes to him with reports of a new Sith menace."
"Star Wars: Shadow of the Sith" arrives June 28, 2022. Check out StarWars.com to see the full cover and read an excerpt. 
Star Wars: Exploring Tatooine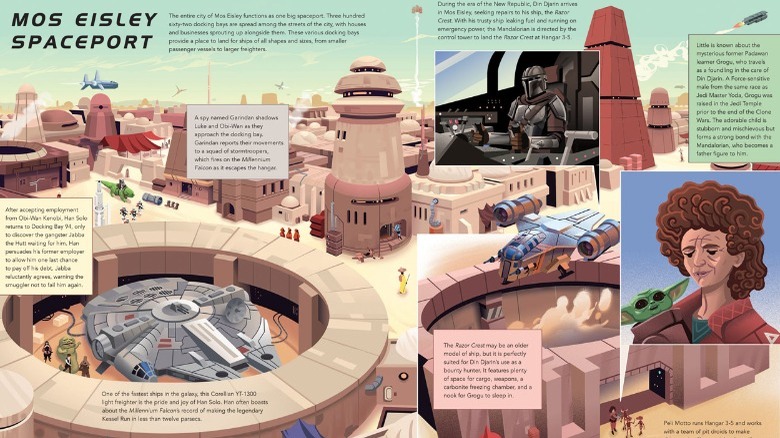 Insight Editions
Written by Riley Silverman and illustrated in a large-scale format by Studio MUTI, "Star Wars: Exploring Tatooine" is an all-ages book that showcases all the desert planet's famous locales. Coming in August 2022, the hardcover release will showcase the Lars homestead, Mos Espa's Grand Arena, Mos Eisley Spaceport, the krayt dragon's nest, and much more, as well as characters from across the "Star Wars" saga.
You can get a first look at the cover and some interior spreads at StarWars.com. The book is available for pre-order now. 
"Star Wars: Exploring Tatooine" is the latest addition to Insight Editions' "Star Wars" lineup, which includes "Star Wars: The Secrets of the Sith," "Star Wars: The Lightsaber Collection," "Star Wars: Galaxy's Edge: The Official Black Spire Outpost Cookbook," and more.
Obi-Wan Kenobi updates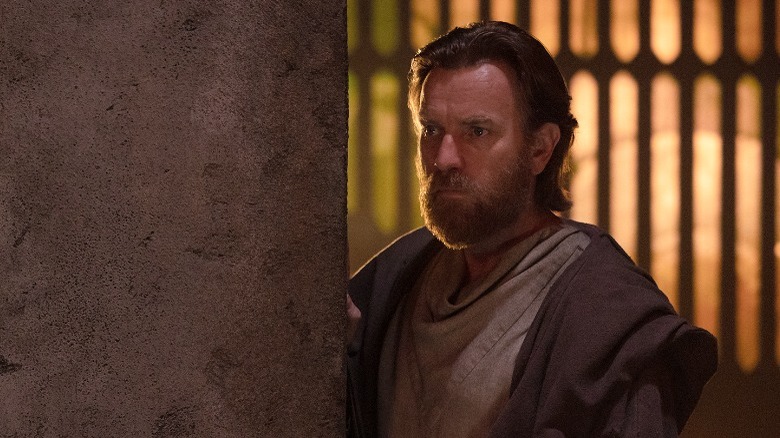 Lucasfilm
Our friends at Star Wars News Net have a couple of interesting exclusive reports about the upcoming "Obi-Wan Kenobi" series. For starters, it seems that the settlement of Anchorhead — mentioned in "Star Wars: A New Hope" — will be seen in the Disney+ series. In fact, you may have already caught a glimpse of it in the trailer.
"We were told Anchorhead is more than a just local transportation hub, and that focal-point of the town itself is a bigger transport station than initially conceived. The tower you see can be compared to an air traffic control tower from major US airports. When they see the show, eagle-eye fans might find some similarities between the look of Anchorhead and Los Angeles International Airport, specifically. Since Anchorhead had only previously been referenced, and never actually seen in Star Wars canon, the designers were granted free-range to create the location from scratch, which we will hopefully continue to see in future stories." Read more.
Additionally, SWNN is also reporting that one of the six bounty hunters hired to find the Millennium Falcon in "Star Wars: The Empire Strikes Back" will appear in the series. If you want the reveal to remain a surprise, skip to the next news bit!
"We've heard from a credible source that the bounty hunter 4-LOM will make an appearance in the 'Obi-Wan Kenobi' series. We don't know many specifics about his involvement, but we were assured he will have a bigger role than the mere seconds he spent on screen in 'The Empire Strikes Back.'"
Marvel's upcoming Star Wars comics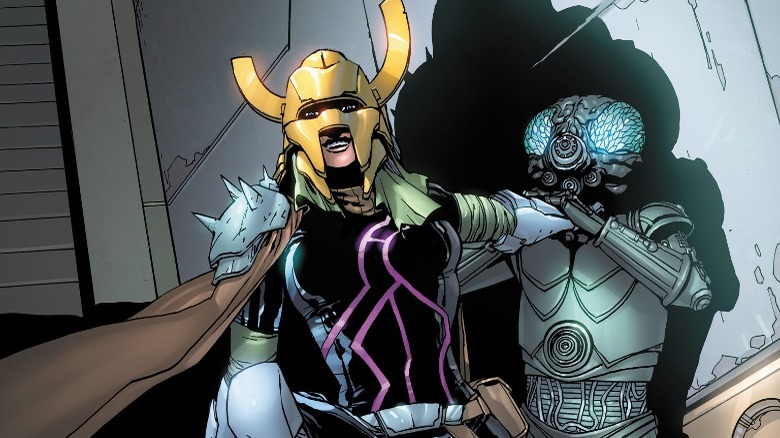 Marvel
In "Star Wars: Bounty Hunters" #21, written by Ethan Sacks and illustrated by Paolo Villanelli, with a cover by Giuseppe Camuncoli, T'onga "relives past traumas that still linger in her mind." The cover features fan-favorite bounty hunters 4-LOM, Bossk, and Zuckuss.
StarWars.com has an exclusive first look at the upcoming issue, which arrives March 30, as well this month's other releases, including "Star Wars: Crimson Reign," "Star Wars: The High Republic: Eye of the Storm," "Star Wars: Han Solo & Chewbacca," "Star Wars: Doctor Aphra," "Star Wars: Darth Vader," and more!
Regal Robot's Rancor Magnet Set
Mighty Jabba's Collection has a review of Regal Robot's Rancor Gate Control magnet set. 
"The control magnet is approximately 3″ tall and was digitally sculpted based on a digital scan of the original film prop. Both the panel and scaled skull magnets in this highly detailed set are finished with layers of hand paint and distressing. Each is made and hand-finished by the FX artists in our New York studio. They ship ready to display with strong neodymium magnets that will make this set a great addition to your collection, home, office, man-cave or fridge!"
Check out all of Regal Robot's official "Star Wars" art and decor here. 
Hot Toys Ahsoka Tano 1/6 Scale Action Figure
Justin's Collection has an unboxing and review video of Hot Toys' "Star Wars: The Clone Wars" Ahsoka Tano 1/6 scale action figure. 
101 Star Wars: A New Hope facts
Exploring the depths of Wookieepedia
New LEGO Star Wars: The Skywalker Saga trailer
Check out the new trailer for "LEGO Star Wars: The Skywalker Saga," entitled "Darkness is Rising." The game is set to be released on April 5 for Microsoft Windows, Nintendo Switch, PlayStation 4, PlayStation 5, Xbox One, and Xbox Series X/S.
LEGO Star Wars Diorama Spring 2022 Sets
This Week! in Star Wars
Finally, on This Week! in Star Wars, host Kristin Baver gives us the lowdown on all the latest news from that galaxy far, far away. 
"This week in Star Wars, we get a first look at the 'Star Wars: Shadow of the Sith' cover, LEGO builds some brand new dioramas of some of your favorite scenes, and some celebrity guests RSVP to Star Wars Celebration Anaheim. Plus, we get a preview of all the food, beverages, and exclusive merchandise available aboard Star Wars: Galactic Starcruiser."