Bridgerton's Simone Ashley Confirms Kate And Anthony's Story Will Continue In Season 3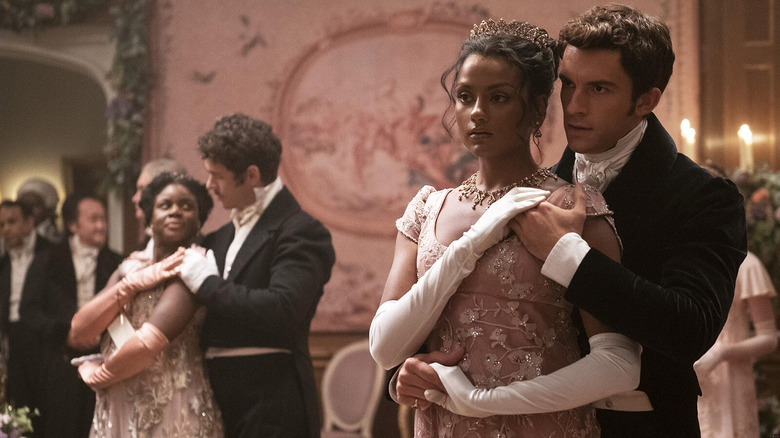 Netflix
Season 2 of your favorite Regency era romance may have just dropped on Netflix, but the "Bridgerton" season 3 news parade has already started promenading around the ton (to borrow a few words from the show itself). At a Netflix sponsored dinner celebrating South Asian culture, "Bridgerton" actress Simone Ashley confirmed with Deadline that her and her co-star Jonathan Bailey would absolutely be returning for season 3. Thankfully, "Bridgerton" isn't the kind of show where leads are summarily killed off, so that's not really a spoiler, but it might mean that instead of focusing on a different sibling in the Bridgerton family next season, we linger on the Viscount Anthony (and, of course, the Viscountess Kate).
As Ashley explained during dinner, there's way more of Anthony and Kate's story to tell:
"We're going to be back! Kate and Anthony are just getting started ... We have the amazing Jess Brownell who is taking the lead as showrunner in season 3. In season 2, there was a lot of push and pull between Kate and Anthony, there were complications with the family, and then they find each other towards the end. I think everything is just starting. I'd like to see Kate just let go a bit more and play more in season 3 and kind of swim in that circle of love together. I think they both deserve it."
Long live Kanthony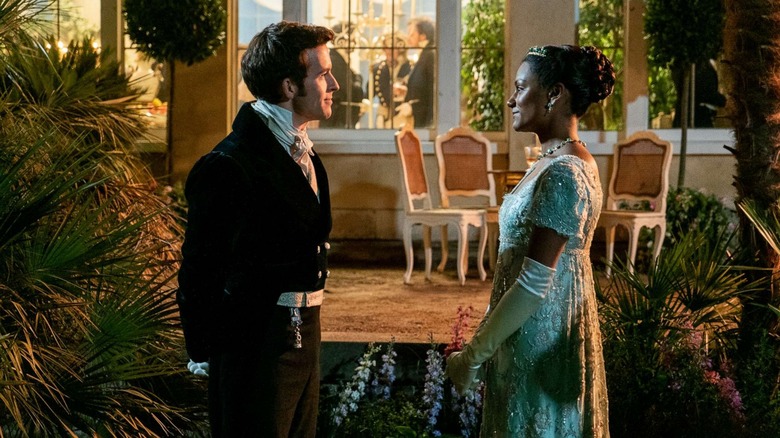 Netflix
Previously, showrunner Shonda Rhimes had said that there was an eight season plan for the show that would generally follow all eight of Julia Quinn's "Bridgerton" books, each of which focus on a different sibling, but that the show may go in a different order. If the current plan is to show off more of Kate and Anthony in season 3, it will be interesting to see if that leads to the first big break in the "Bridgerton" book versus show chronology. Will the show slip right into Benedict's story? Or will it pop around to Colin or even Eloise?
Only time will tell, but we do know that Ashley has some hopes and dreams for her character Kate in season 3:
"I want to keep that softness and vulnerability to Kate, for sure, and she can share that with Anthony. I'm just excited for her to have a home and to have a family. I'm excited to see her grow. I think I'd like to see Kate being much braver and less headstrong and more heart strong."
Two seasons in and "Bridgerton" has nailed its style and tone. You know what you're in for when you're pressing play on an episode, and that's not a bad thing. It truly seems like the show could throw the books away and follow whatever sibling storylines grab viewers that season. It's simple really, all we want are some sick string covers of pop songs, a burning romance, excellent costumes, and some surprisingly graphic sex scenes.