Shazam! Director Will Never Make A Superman Movie Because Internet Fans Rightfully Freak Him Out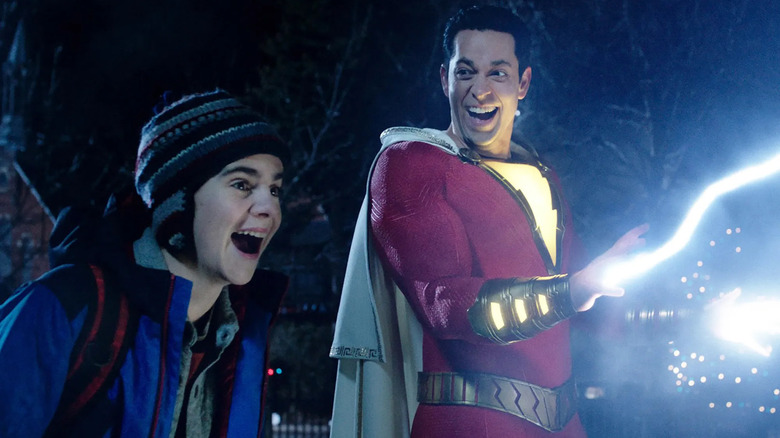 Warner Bros. Pictures
Taking on a superhero franchise is a lot of work, and "Shazam!" director David L. Sandberg knows that. The filmmaker — who is also directing the upcoming "Shazam! Fury of the Gods" sequel — revealed that he wouldn't be trying to take on another hero franchise, like "Superman," any time soon. Why? Well, you can probably guess (especially if you read the headline to this story). 
During an AMA on Instagram (via ComicBook), Sandberg explained:
"At one point I would have said Superman, but when there are so many different expectations and hardcore fans you're going to piss off so many people no matter what you do. Seeing how people react to things like The Last Jedi makes me want to stay away from things like that. Shazam! was perfect in that there hadn't been that many adaptations before. There are still people who think it was done wrong, but it was on a manageable level."
He has a point, folks. It's also clear DC fans are really happy with the way Sandberg brought the Shazam character to life, so it makes sense that he would be a shoo-in to expand the DCU with more projects. However, not only does Sandberg plan to stay away from Superman, but he also thinks helming a "Justice League" film would be "too big for me. Too much expectations as well."
The road to Shazam!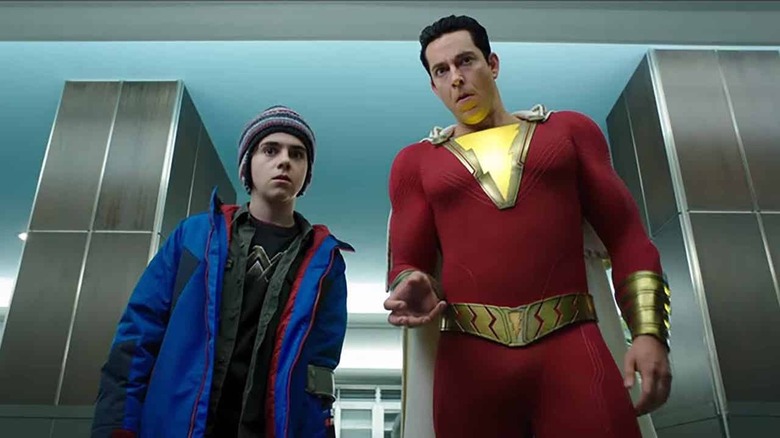 Warner Bros. Pictures
Earlier this month, it was announced that "Shazam! Fury of the Gods" would have its release date moved up from June 2, 2023, to December 16, 2022. Additionally, Sandberg opened up via Instagram in September 2021 to reveal he was working on temporary VFX for the sequel film alongside images of his studio:
"Making temp VFX in my post-production office. Still using my old copy of Action Essentials 2 from VideoCopilot (especially for smoke during Shazam transformations). Post-production office has no windows (I got really spoiled with my pre-production office seen on the second image). But I still prefer this one since it's in LA and I get to sleep in my own bed every night."
Another filmmaker jumped into the comments section to ask how things were playing out in the post-production process, and Sandberg seemed to not only be in good spirits about the work, but also very ready to show it to the world. "Going good," Sandberg replied. "Eager to get some VFX in there so I can show it to people and see how it plays." It seems as though the filmmaker has probably made a lot of progress by now, so it appears that we might get more footage — in the form of a trailer — by the late summer. 
The "Shazam!" sequel will see Asher Angel, Zachary Levi, Jack Dylan Grazer, Adrian Brody, Grace Fulton, Meagan Good, and Ian Chen reprise their roles from the first installment. Major Hollywood names Helen Mirren and Lucy Liu are also set to join the cast as Hespera and Kalypso, respectively.