Shazam! Fury Of The Gods Footage Breakdown: Lucy Liu And Helen Mirren Menace The Shazam Family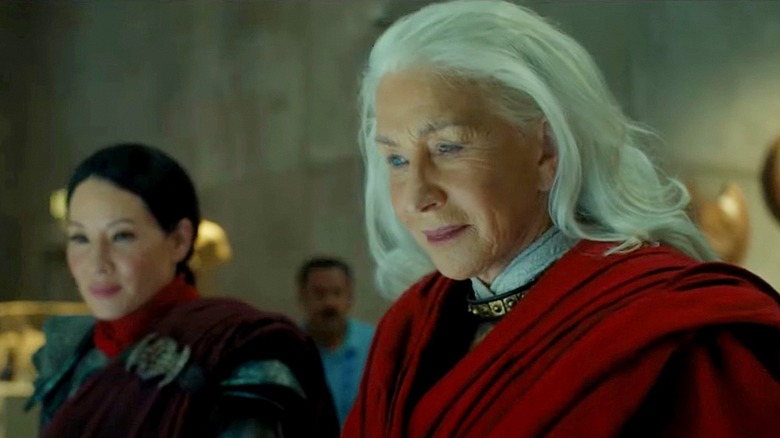 Warner Bros.
Much like last year's inaugural edition of DC FanDome, this year's virtual event did not disappoint and came loaded with surprises. Among them was a first look at the highly-anticipated sequel "Shazam! Fury of the Gods." 
While it's not a full-on trailer, we were treated to a behind-the-scenes featurette that showcases much of what we can expect from director David F. Sandberg's follow-up to his 2019 DC flick. And we're here to break it down, taking a closer look at the footage, and what it might mean.
Shazam is Back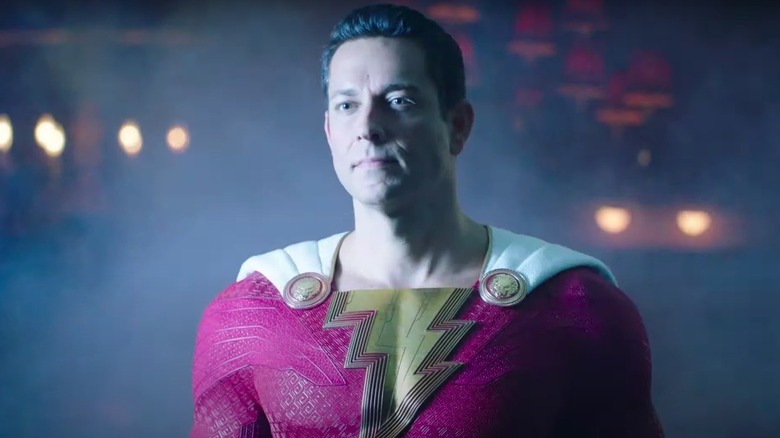 Warner Bros.
The featurette kicks off by giving us a look at Shazam in his brand new costume, once again played by Zachary Levi. We are then treated to a few glimpses of the various heroes that make up the Shazam family, who will presumably be getting more screen time in the sequel, having appeared in the first film's climactic battle.
"We all established something very special on the first movie and, in 'Shazam! Fury of the Gods,' we expand on that," Levi says as we get some various looks at the cast members in action while filming.
"Now, they have to balance their life with being superheroes," Sandberg adds. At this point, we also get a look at Rachel Zegler ("West Side Story"), who is a new addition to the cast. She is hanging with Jack Dylan Grazer, who also reprises his role as Freddy Freeman. 
Meet the Gods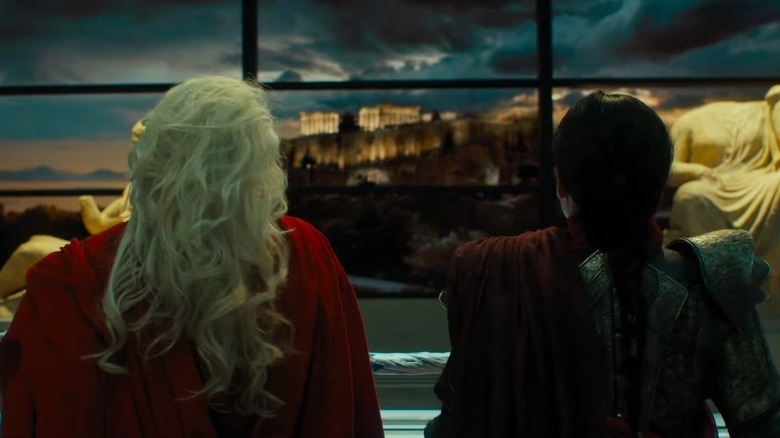 Warner Bros.
Perhaps the biggest thing this footage does is give us various glimpses at Helen Mirren, who is portraying Hespera, and Lucy Liu, who is playing Kalypso. These are a couple of the furious gods in question, who will be making things difficult for Billy Batson and his super family. 
It remains a little unclear, precisely, what their beef will be with Shazam, but Sandberg discusses them coming to earth for some reason. And gods do have a tendency to want to conquer things. Levi also says the new villains are "kick a**." Much of what we see in the video, even though it isn't finished footage, would seem to back up that claim. 
More Monsters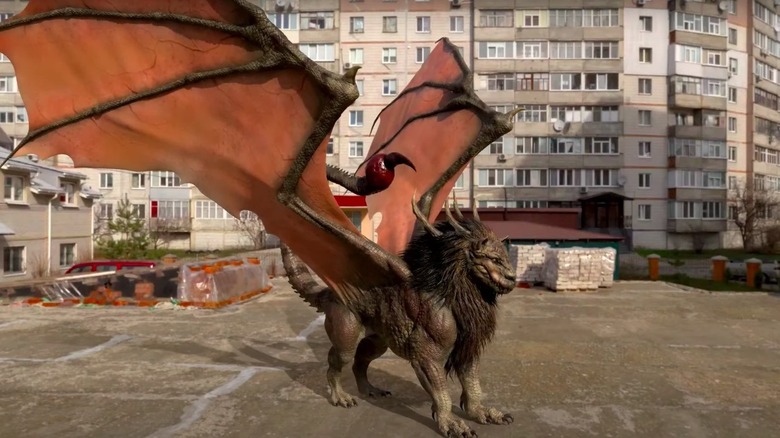 Warner Bros.
One of the bigger surprises in the first "Shazam!" was the inclusion of various monsters that almost made it feel like a PG-13 horror movie at times. That will continue this time around, as minotaurs, dragons, harpies, and other various beats will be getting in on the action, alongside Hespera and Kalypso.
The filmmakers also discuss the expanded scope of the sequel, which includes new locations such as Athens, seen above, among other exotic locals. As producer Peter Safran explains, "We get to go to environments that were never explored in the first film. It all looks quite grand and epic. 
To that end, Safran also says that the sequel "takes the action and excitement to a whole new level." That is backed up by several shots that are included to round out the featurette. The only real shame here is that we have to wait quite a while to actually see this one debut in theaters. 
"Shazam! Fury of the Gods" is currently set to hit theaters on June 2, 2023.