18% Said This Was Their Favorite Pixar Movie Of The Last 10 Years - Here's Our Pick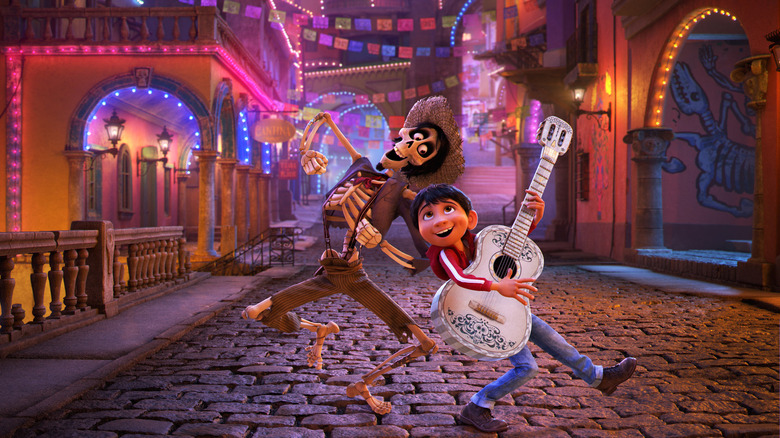 Pixar
(Welcome to Survey Says, a feature where we conduct a movie-related survey for a random group of people and explain why they're completely right, completely wrong, or somewhere in between.)
Despite the pandemic forcing the latest Pixar releases to debut on Disney+, the groundbreaking animation studio has continued to put out some of the best of the best in family-friendly animation for over 20 years. The studio won over the hearts of millions with their debut feature, "Toy Story," and has since built an empire of talking cars, talking fish, talking monsters, Scottish royalty, singing skeletons, balloon-powered houses, suburban superheroes, mouse chefs, elf brothers, talking bugs, friendly sea monsters, talking robots, sentient emotions, and teenage giant red pandas, just to name a few. We took a survey of 611 movie fans in the United States regarding their favorite Pixar movie of the last 10 years, and the results were ... exactly as expected.
Direct to Disney+ didn't help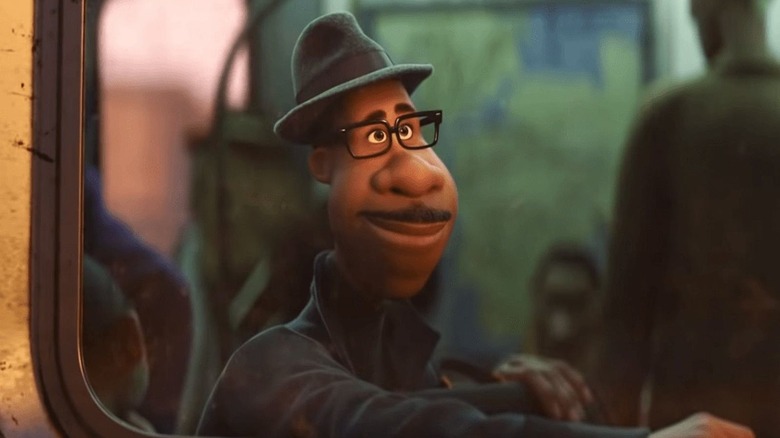 Pixar
While Domee Shi's masterpiece "Turning Red" hadn't yet debuted on Disney+ before we sent out this survey, the films "Soul" and "Luca," both Disney+ premieres, found themselves at the bottom of the survey, at 2.78% and 3.11%, respectively. While Disney's "Encanto" beat out "Luca" for Best Animated Feature Film at the Oscars this year, "Soul" took home the golden statue the year before, despite coming in dead last on the survey. Both films were given unceremonious debuts on the streaming service, which likely means audiences simply haven't seen it. "Brave" came in third-from-last with 8.84%, with "Monsters University" rounding up the bottom four at 11.13%.
At the middle of the pack, "Inside Out" brought in 12.44% of the votes, a lower placement in my opinion, as someone who absolutely openly sobbed alone in a theater during a matinee screening back in 2015. The sequel film "Finding Dory" inched past it with 13.58%, which feels a little high, if I'm being honest. No shade to "Dory," but with "Nemo" as the far superior film, seeing it above "Inside Out" and "Soul" is a bit of a surprise. Coming in third place, however, was "Coco" with 14.4% of the votes, a worthy placement for the two-time Academy Award-winning original.
Pixar fans love sequels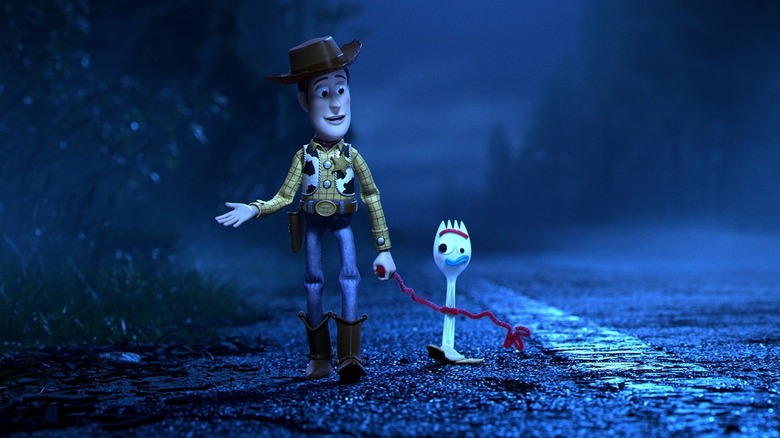 Pixar
As far as our pick, the best in the last 10 years is either "Turning Red" or "Coco." It feels unfair for original Pixar films to compete against legacy properties, considering how fundamental films like "Toy Story" or "The Incredibles" are to the childhoods of so many people. "Coco" and "Turning Red" are both two Pixar stories that have helped showcase the talent of Pixar's creative teams, as well as the prioritization of diverse stories.
However, survey takers had other ideas. In second place, "Incredibles 2" brought in 15.71% of the votes, which is in no way shocking, considering the film brought in over $1 billion at the box office. Both "Incredibles" films are two of Pixar's best, and there was no sequel slump to be found in 2018. As a surprise to absolutely no one, "Toy Story 4" took home the top prize with 18% of the votes. Admittedly, the "Toy Story" franchise is pretty untouchable, with each installment bringing their own brilliance in new and exciting ways. There are two types of people in this world: people who cried when Woody said, "So long, partner" at the end of "Toy Story 3," and liars.