Turning Red Gives Disney+ Its Best-Ever Movie Premiere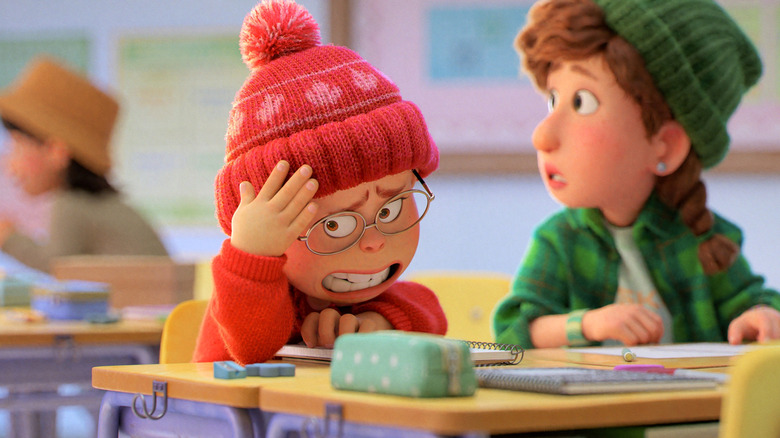 Pixar
The Pixar film "Turning Red" has fans as wildly excited as the lead character Mei Lin when she sees the boy band 4*Town! The film has been widely praised for giving us a look at the minefield that is puberty, the Chinese Canadian community in early 2000s Toronto, dealing with the strong emotions we all have at that age, and what family and friends mean to a young girl. 
Now we've learned that "Turning Red" is the number one Disney+ film premiere globally, according to a tweet from the film's official handle. 
Thank you to all of the fans around the world who embraced their panda and made Disney and Pixar's #TurningRed the #1 film premiere on Disney+ around the world! pic.twitter.com/AUNsRVmD37

— Disney and Pixar's Turning Red (@PixarTurningRed) March 16, 2022
This is, according to the tweet, based on the number of hours watched in the first three days the film was out on the streaming service. Many people were upset that this film went straight to Disney+, and there are a number of reasons for that, but it appears that it's getting a whole lot of views! It's nice to know that this story of understanding and growing up is being seen by so many people. 
Everyone is watching!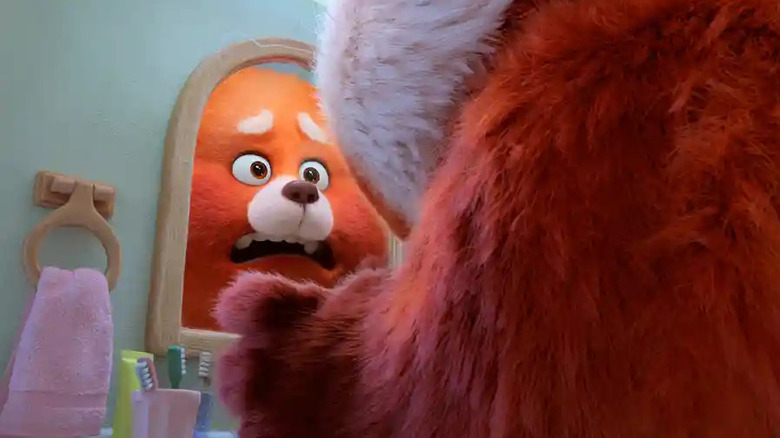 Pixar
If you haven't watched it yet (and what are you waiting for?) "Turning Red" is the story of 13-year-old Mei Lee (voice of Rosalie Chiang), who has been very close to her overprotective mom, Ming (voice of Sandra Oh). Now Mei is a teenager, and she's breaking away and finding herself. One thing she finds out, however, is that whenever she feels strong emotions, she "poofs" into a giant red panda. The film also stars Ava Morse (Miriam), Heyin Park (Abby) and Maitreyi Ramakrishnan (Priya) as Mei Lin's ride or die friends, and fellow boy band devotees. 
The movie comes to us from director and co-writer Domee Shi, who is responsible for the lauded short Pixar film "Bao," which won an Academy Award in 2018. Shi is the first woman to direct a Pixar film, and the crew was largely made up of women. 
Even more fun is the fact that the tweet (and the film itself, of course) have spawned a bunch of responses asking for a sequel. There is even a call for a petition to make the sequel happen! I somehow doubt that will be required when a film gets the sort of response that "Turning Red" has from fans. The question at this point is merely how long will it take to make said sequel? I won't ask if you're excited for another film set in this world, because of course you are! This is as certain as the fact that red pandas are cute. This is science...