Edgar Wright Pleads For Award Shows To Focus On Films Again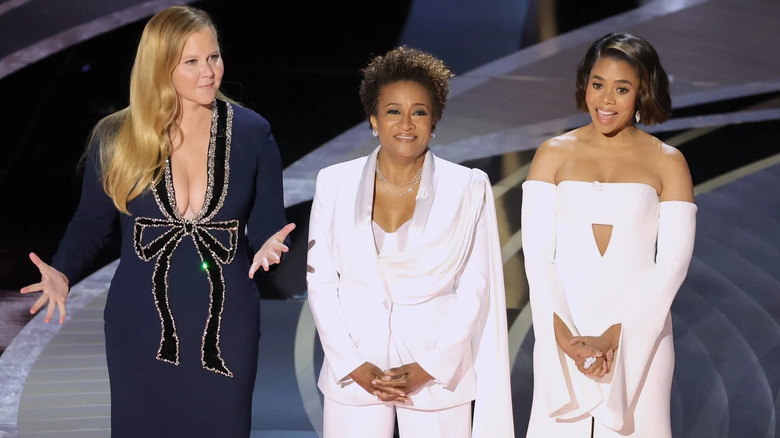 The Academy
The telecast of the 94th Academy Awards promised, with every step of the planning process, to be a complete debacle. Each decision seemed worse than the last, from the cutting of eight categories from the central ceremony (the awards were hastily handed out during the red carpet ceremony, with truncated thank you speeches broadcast intermittently throughout the show), to the inclusion of a public People's Choice-style poll, citing the biggest "cheer moments" of the year (eventually allowing fans of director Zack Snyder to put their thumbs on the scale), to the inclusion of presenters who have little to do with the world of film (Tony Hawk? DJ Khaled?). Things looked pretty grim, and when Sunday, March 27 did finally roll around, the actual show proved to be just as awful and chaotic as many expected. The jokes were often in poor taste, and many were made at the expense of enjoying films, contrary to the evening's theme "Movie Loviers Unite." Flip jokes were made, for instance, about animation being something parents endure while their children consume it repeatedly, making it sound like the Academy sees the medium as a kids-only affair. 
The producers of the show seemed to be chasing an audience of people who don't watch films or don't ordinarily follow the Academy Awards. I cannot say how successful the show was in capturing the eyes of neophytes, but I can say that it alienated and grossed out those of us who do love cinema. 
A deep lover of cinema who was particularly put off was director Edgar Wright. 
Wright takes a good deal of delight in discussing the films he watches the most, and talks openly about the films that influenced his own work. He took to Twitter to point out his biggest problems with the show. 
A hopeless nostalgic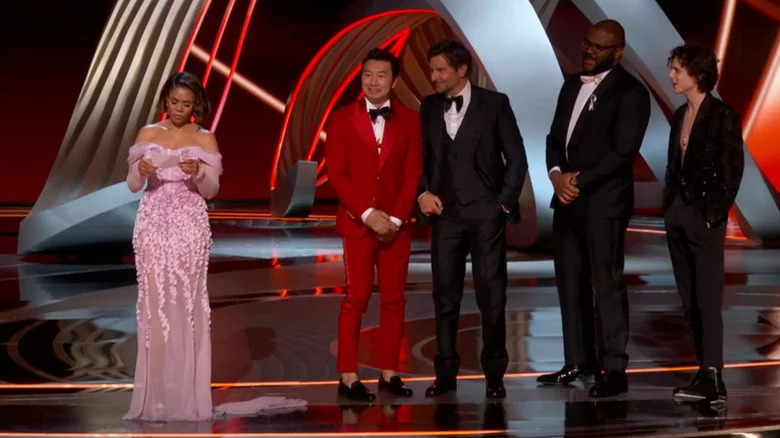 ABC
Wright pointed out that Best Director nominee Ryusuke Hamaguchi — whose "Drive My Car" was also up for Best Picture, Best Adapted Screenplay, and Best International Feature, the last of which it won — was not permitted to give a longer acceptance speech. This has long been an issue with the Academy Awards, as winners are typically cut off by the live orchestra before their speeches are done.
Additionally, Wright took exception to the fact that the four lifetime achievement award winners were given embarrassingly short shrift. Samuel L. Jackson was tapped as a presenter, but Liv Ullman, Elaine May, and Danny Glover were hardly mentioned. Wright would have preferred a show wherein the four of them were given a greater context. 
Finally, Wright lamented that awards shows have become more and more about the "variety show" aspects of the presentation ... and less about the movies themselves. 
Spider-Amy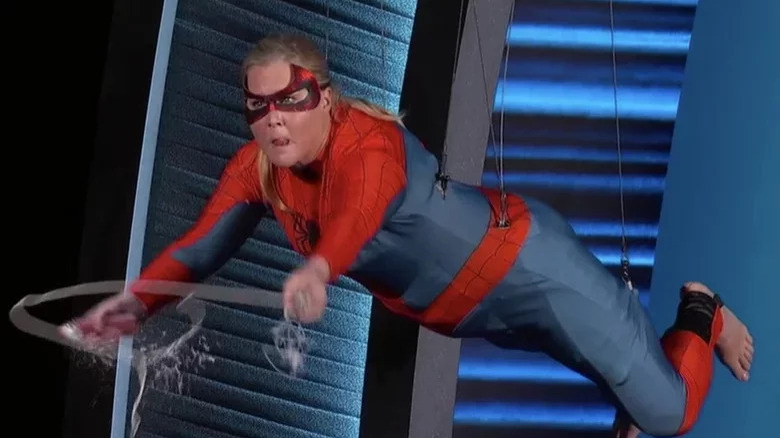 ABC
To briefly editorialize, Edgard Wright is right. Too many decisions in recent years surrounding the Academy Awards telecast have been to serve a TV audience, and have focused less and less on the actual science or craft of films. Categories are condensed and then cut altogether. One must wonder how the editor of the show felt when they were cutting out the Oscar for Best Editing. 
If one takes a long view of the Academy Awards — coming up on a century of activity — one might recall that it was (to take a cynical view) partly established as a way to placate filmmakers who would otherwise protest about lack of recognition (Quote from Louis B. Mayer: "I found that the best way to handle [filmmakers] was to hang medals all over them ... If I got them cups and awards, they'd kill them to produce what I wanted. That's why the Academy Award was created"). 
As long as that's true, perhaps the artists and technicians who worked so hard to create the films we love can actually be given recognition. A fancy-dress gala wherein people get statues and awards is a glorious — if crass and commercial — culmination of a year of filmmaking and film viewing. Given how large and expansive filmmaking has become, and how much more history we're adding every year, a progressively longer awards show is logical. The notion that a mythic, film-indifferent audience can be lured in with a short, punchy show and a lack of time given to certain categories is literally antithetical to everything the Academy Awards means even from a mercenary standpoint. 
Listen to Edgar Wright.