Superhero Bits: The Batgirl Movie Wraps Filming This Week, Hulk And Thor Prepare For An Epic Brawl & More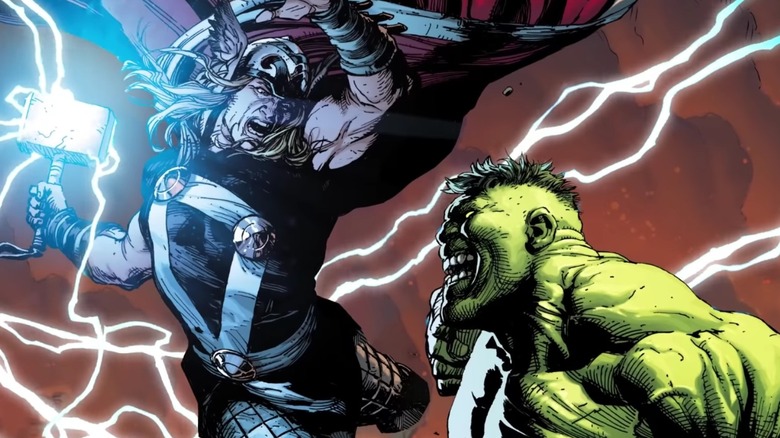 Marvel Comics
(Superhero Bits is a collection of stories, updates, and videos about anything and everything inspired by the comics of Marvel, DC, and more. For comic book movies, TV shows, merchandise, events, and whatever catches our eye, this is the place to find anything that falls through the cracks.)
In this edition of Superhero Bits:
Hulk and Thor are about to have the brawl to end all brawls.
The "Guardians of the Galaxy" game is now much easier to play.
Green Lantern's son is coming to "Stargirl."
The "Batgirl" movie has wrapped filming.
DC Universe Infinite goes global
DC Universe was forced to pivot to become a pure comic book subscription service when all of the other content from that service was moved to HBO Max. But having a dedicated comic book service for DC Comics is not a bad thing, and now people all around the world will have the chance to get in on it. As the above trailer indicates, DC Universe Infinite is expanding its operations around the world. So for those who have been looking for an excuse to start reading comics, particularly of the DC variety, this may well be that excuse.
Obsidian, Green Lantern's son, is coming to The CW's Stargirl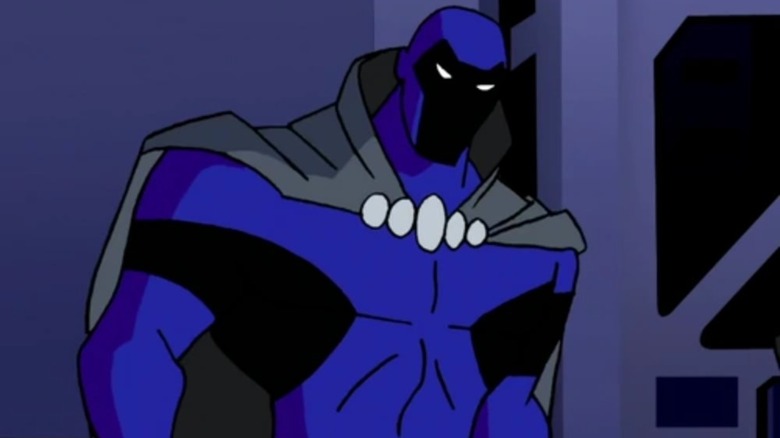 DC
As reported by Entertainment Weekly, none other than Obsidian is set to become part of "Stargirl," as actor Tim Gabriel has landed the role on the DC series. In the pages of DC Comics, Obsidian is the son of Green Lantern, so that provides some pretty interesting connective tissue to the wider DC universe within this show. As in the comics, this version of the character will be LGBTQ in addition to wielding "strange and uncontrollable shadow abilities." So we've got that to look forward to. "Stargirl" season 3 is set to arrive sometime in 2022, but no return date has been confirmed. This could help fill the void until that HBO Max "Green Lantern" show actually makes it to the finish line.
Heads up, the Guardians of the Galaxy game is now on Xbox Game Pass
Last year's acclaimed "Guardians of the Galaxy" video game didn't sell quite as well as Marvel and Square Enix had hoped. The good news is that a much wider audience now has access to it, as the game is now available to play on Xbox Game Pass. Those who are subscribed to the service can now download and play the game at no additional cost, potentially giving the game a little bit of a boost and saving fans from spending the $30 the game currently goes for. That is, unless you're a PlayStation or Nintendo Switch owner, in which case shelling out that cash remains one of your primary options. In any event, this is convenient for a large number of people out there.
Batman comic writer Scott Snyder weighs in on villain choices for The Batman sequel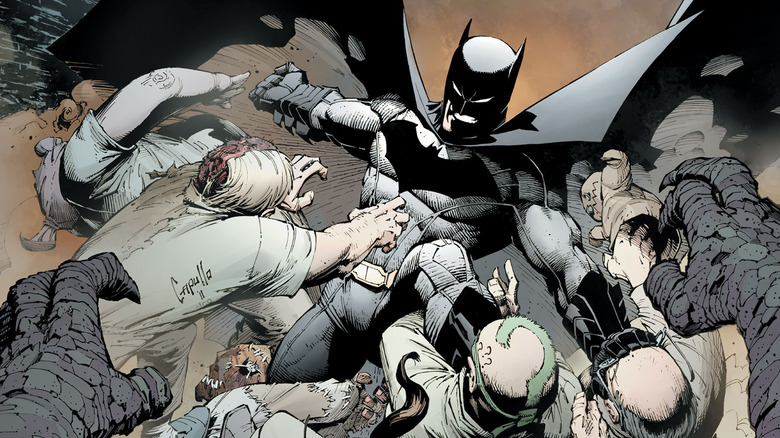 DC Comics
Scott Snyder became one of the all-time most beloved writers in the history of "Batman" comics several years back with his run on the character in the pages of DC Comics — particularly his arc that introduced us to The Court of Owls. Now, the writer has weighed in on what villains should appear in "The Batman" sequel, which is all but confirmed at this point. Snyder, for his part, wants to see them use a villain we haven't seen before. Speaking in his recent newsletter, Snyder said the following:
"I hope they use a villain that they haven't used yet. I hope they use Clayface, for example. I think Clayface could be redone in a really exciting way, especially in these times with all kinds of science-based stuff and also the idea of identity, all of it. I think he could be great. Of course, I'm partial to them using the Court of Owls. I've been amazed by the clips of the cast and crew talking about the Court of Owls so much."
Indeed, there has been much talk of the Court of Owls, not to mention Joker, for obvious reasons, but Snyder did the classy thing and mentioned Clayface first before discussing his own creation. We'll see what Matt Reeves has in mind as things evolve over the coming months.
Young Justice: Phantoms Zatanna and Doctor Fate clip
The much-beloved "Young Justice: Phantoms" is back with its latest batch of episodes in the fourth season of the show on HBO Max. Warner Bros. and DC have decided to release a brand new clip from the show, which features Zatanna and Doctor Fate at its center. What's interesting is that Doctor Fate is getting some screen time here ahead of his feature live-action debut in this year's "Black Adam" movie, which will include Pierce Brosnan as the caped hero. Coincidence? Probably not! Be sure to check out the clip for yourself above.
Zazie Beetz kinda dodges a question about returning as Domino in Deadpool 3
20th Century Studios
We have been waiting a long time for "Deadpool 3," but we recently got some real movement on that front when Ryan Reynolds enlisted his "The Adam Project" and "Free Guy" collaborator Shawn Levy to direct the sequel. Now, in speaking with Variety, Zazie Beetz has weighed in (sort of) as to whether or not she will reprise her role as Domino after appearing in "Deadpool 2." Here's what she had to say when asked about it:
"I heard Deadpool 3 has a director [laughs]. So I have heard that, yeah!"
So yeah. Either she knows something and can't say anything, or knows nothing and is trying to just give an answer for the sake of the interview. Either way, it remains unclear if we'll see Domino again anytime soon.
Batgirl is almost done filming, star Leslie Grace celebrates
The "Batgirl" movie for HBO Max is nearly in the can, as has been confirmed by star Leslie Grace, who is suiting up in the lead role for DC's latest. As we can see in the above Instagram post, Grace has revealed that they are currently in the last week of filming and we should expect more posts in the coming days to commemorate the occasion. While much remains under wraps about the film, we know that Michael Keaton will once again be back as Batman, with J.K. Simmons also returning as Jim Gordon. The movie remains without a release date, but sometime in late 2022 does not seem out of the question with filming nearly complete.
Hulk vs. Thor: Banner of War trailer
Lastly, Marvel Comics has released a brand new trailer for next month's "Hulk vs. Thor: Banner of War." As the title implies, the two heroes are going to be duking it out in a massive crossover event from writer Donny Cates that promises to be, in a word, epic. The crossover is happening in honor of the 60th anniversary of both characters. As we've seen in the MCU, both in "The Avengers" and "Thor: Ragnarok," when these two go at it, fans can expect a great deal of entertainment value. This figures to be quite the entertaining read as a result. Check out the trailer above for a taste of what's to come.