Killing It: Release Date, Cast, And More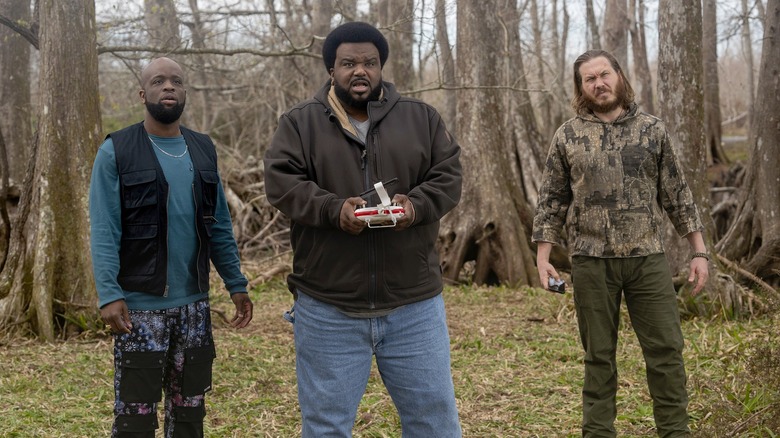 Peacock
(Welcome to ...And More, our no-frills, zero B.S. guide to when and where you can watch upcoming movies and shows, and everything else you could possibly stand to know.)
As the streaming wars wage on, Peacock is continuing to crank out a quality slate of original programming to try and win over potential subscribers. Using the success of previous NBC comedies like "Parks and Recreation," "The Office," and the saving of "Brooklyn Nine-Nine," Peacock is hoping that the snake-hunting, critical of capitalism comedy, "Killing It," is their ticket to success. Centering a show around Craig Robinson is a brilliant move, because whether he's playing the adversary of Andy Samberg as "The Pontiac Bandit" or randomly popping up in the teen slasher film "Tragedy Girls," Robinson is always the right casting decision. For over two years now, the team of "Killing It" has been hard at work to make the next great comedy series, and now, the fruits of their labor have finally ripened. Here's everything you need to know about "Killing It" before the show is available for your viewing pleasure.
Killing It release date and where you can watch it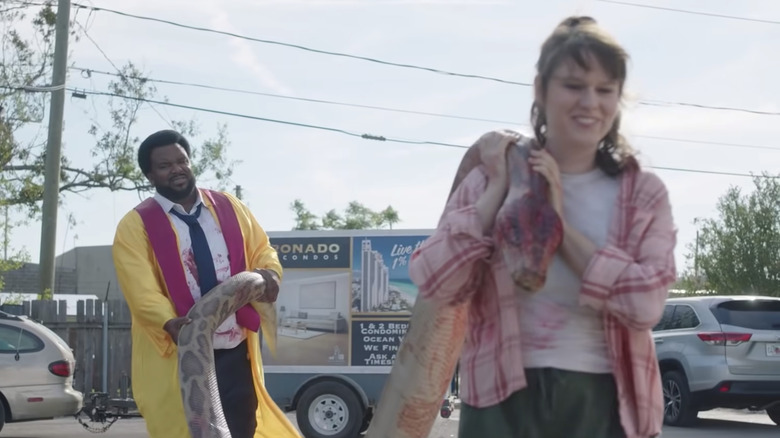 Peacock
"Killing It" will be available to stream on Peacock starting Thursday, April 14, 2022. Unlike NBC shows that premiere weekly and are made available on Peacock, all episodes of the original series will be available at launch, giving you plenty of time to binge-watch.
The plot of Killing It
When the first teaser trailer was released a few weeks back, it looked like Craig Robinson was living large in the lap of luxury, but now that we've seen the full trailer, we know that "Killing It" is the story of how he got to where he is now. Check out the official Peacock synopsis below.
In this rags-to-riches sitcom about class and capitalism, Craig Foster is a bank security guard living in Miami and struggling to make ends meet. He and his ex-wife, Camille, uneasily co-parent their pre-teen daughter, Vanessa. Craig has grand plans to become an entrepreneur, but no way of getting his ideas off the ground. But a chance encounter with Jillian, a down-on-her-luck driver for a ride-hailing service, introduces him to the wild world of state-sponsored python hunting, he decides to go all in to make his American dream come true.
The cast of Killing It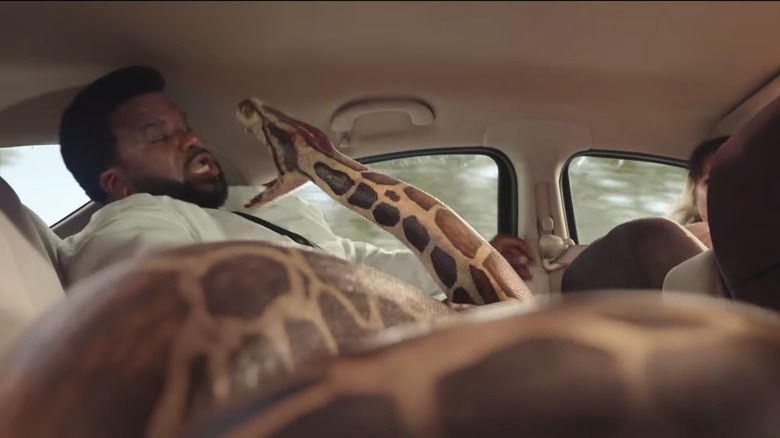 Peacock
"Killing It" brings together a wildly eclectic cast featuring star Craig Robinson ("The Office," "Brooklyn Nine-Nine," "Hot Tub Time Machine") alongside Claudia O'Doherty ("Our Flag Means Death," "Wild Life," "Sarah's Channel"), Rell Battle ("Maul Dogs," "Superior Donuts," "Black-ish") Scott MacArthur ("The Righteous Gemstones," "The Mick," "El Camino: A Breaking Bad Movie"), Stephanie Nogueras("The Good Fight," "The Myth of Control," "Switched at Birth"), Wyatt Walter ("Sons of Thunder," "NCIS: New Orleans," "Pen15"), and relative newcomer Jet Miller ("Tyler Perry's Young Dylan") among others.
Killing It director, writer, and more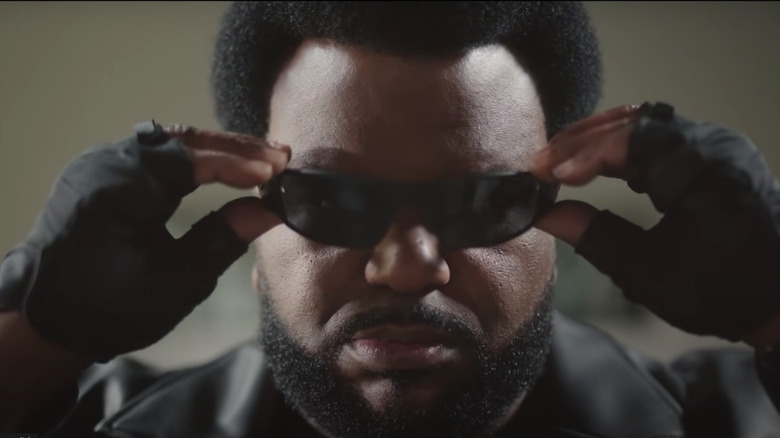 Peacock
"Killing It" comes from co-showrunners, writers, and executive producers Dan Goor and Luke Del Tredici who worked together on "Brooklyn Nine-Nine." Joining them as executive producers are Craig Robinson, Mark Schulman, Mo Marable. The latter will also be directing a few episodes alongside Jaffar Mahmood.
Killing It trailer
Watch the trailer above. 
Synopsis: Killing It is a comedy about class, capitalism and one man's quest to achieve the American dream. And also about hunting really big snakes.

About Peacock: Stream current hits, blockbuster movies, bingeworthy TV shows, and exclusive Originals — plus news, live sports, WWE, and more. Peacock's got your faves, including Parks & Rec, Yellowstone, Modern Family, and every episode of The Office. Peacock is currently available to stream within the United States.