The Forgotten, Troubled TV History Of The James Bond Franchise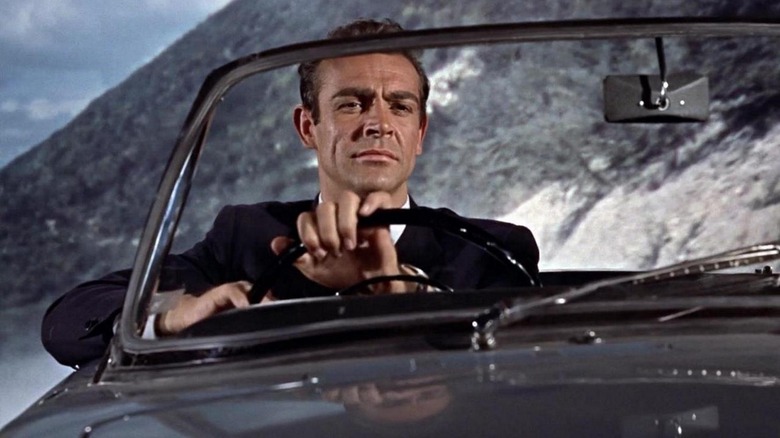 MGM
There have been 25 official films starring James Bond made since the release of "Dr. No" in 1962. They range in quality from excellent to embarrassing, each film adding and subtracting ingredients depending on audience demand and the strengths of the actor in the title role. They are the meat and potatoes of Hollywood action film-making. All the classic ingredients are there: No-expense-spared location shooting and costuming, attractive actors saying witty lines and gazing out at the audience, and most importantly of all, the action sequences are rigorously practical. Many studios these days farm their special effects to overworked non-union production companies to cut costs on their movies. But the Bond franchise clings stubbornly to what traditional craft can accomplish. The recent "No Time to Die" is no exception, featuring a truly outrageous motorcycle stunt that nearly makes up for the fact that the film is just too long.
Yet the history of James Bond could have been very different. Today, the owners of the James Bond film franchise, the Broccoli family, stubbornly insist that there will never be a James Bond TV series (mostly). That the franchise's quality and attention to detail could not exist within the limitations of a weekly format. But the first film adaptation of Ian Fleming's original Bond novel "Casino Royale" was a television movie. Years before "Dr. No" was successfully produced, Fleming had been shopping spy scripts around Hollywood. So, you have to wonder, what would a James Bond TV series look like?
His name is James Gunn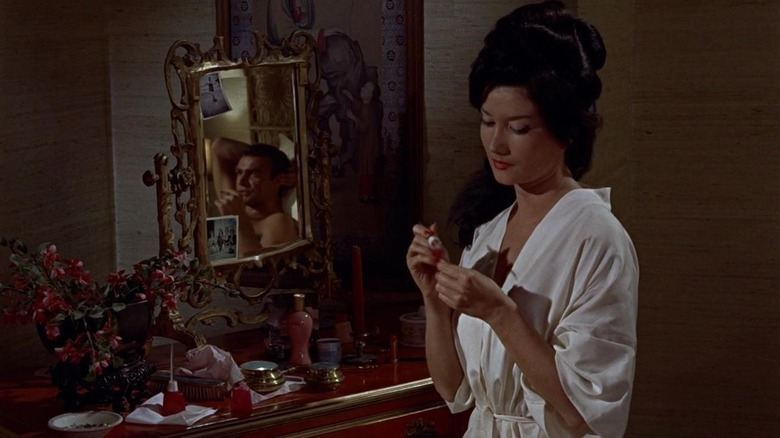 MGM
According to an essay in "James Bond Uncovered" titled "James Bond's Forgotten Beginnings: Television Adaptations," "Casino Royale" was adapted as an episode of "Climax! Mystery Theater" in 1954. Other noteworthy episodes of the series included a "Dr. Jekyll and Mr. Hyde" script by the writer Gore Vidal (who famously called William Buckley Jr. a crypto-Nazi on TV) and several adaptations of Raymond Chandler stories like "The Long Goodbye." 
This version of "Casino Royale" is very different from what the James Bond films would become. It was shot entirely in studio interiors, recycling the set as both casino and hotel room. There are no action sequences or notable stunts. Most importantly, the film was a live production. While James Bond films could afford to do multiple takes or location shooting, the TV "Casino Royale" required its squad of actors to shuffle on and off stage with clockwork efficiency.
As early as 1956, Fleming was angling for a production that hit closer to home. A peer introduced him to Henry Morgenthau III, a wealthy scion with ties to both Morgenthau and Lehman families. Morgenthau wanted to produce a TV series set in Jamaica, and as it happened, that's the country where Fleming had his private villa. Together, they brainstormed a spy series initially titled "Captain Jamaica." When Fleming began work on the television pilot, it had been renamed "James Gunn: Secret Agent," a title that was perhaps even more on the nose than the last one. Unfortunately, Morgenthau failed to find investors in the United States willing to contribute to the project. Finally he gave up, the series was shelved, and Fleming was back to square one.
The death and rebirth of James Bond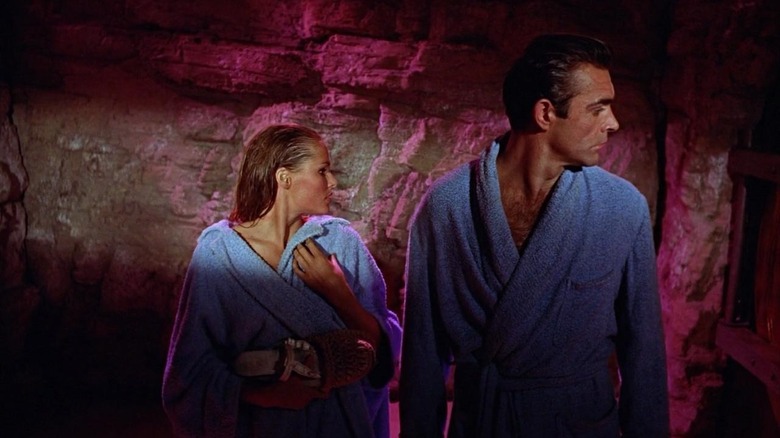 MGM
Fleming's television ambitions resurfaced in 1958, at about the same time that legendary producer David Selznick (of "Gone with the Wind" fame) turned down the rights to a James Bond film series. Fleming had pitched his James Gunn idea to Hubbell Robinson, the head of programming at CBS. But William Paley, the head of the TV network, wanted a film about casinos. Fleming adjusted his framing, penning treatments for 13 episodes, including one set in Monte Carlo. But once again, the project collapsed. 
What is most fascinating about this history is the degree to which Fleming would recycle his television work directly into his novels. Observant readers may recognize that the original premise for "James Gunn: Secret Agent" is eerily similar to the sixth James Bond novel, "Dr. No." This is because, as far as we know, Fleming rewrote his script into novel format once he realized that the television project was dead in the water. Similarly, he rewrote sections of his scripts for CBS into the short stories "For Your Eyes Only" and "A View to Kill," which would later become James Bond movies in their own right. A few leftovers were even reused for a comic strip for the Daily Express in 1961. Rather than a historical tangent, it's clear that the aborted history of James Bond on TV is really just a history of Ian Fleming's creative process.
The man with a license to recycle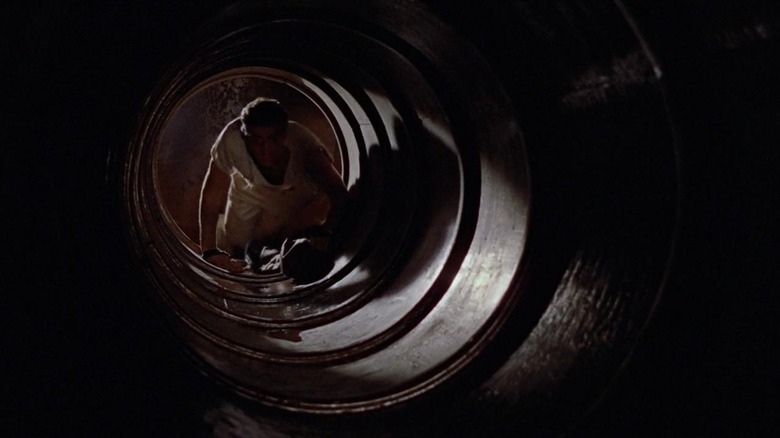 MGM
This tendency to recycle would eventually land Fleming in trouble. In the late 1950s, Fleming collaborated with Ivar Bryce, Ernest Cueno and the writer/director Kevin McClory on a James Bond film script. The screenwriter Jack Whittingham would later join the project as well. Fleming eventually lost faith in McClory and wrote his own version of the story, titled "Thunderball." Once again, he had repurposed what he considered to be a failed project into another James Bond novel. But this time, his collaborators on the project became collateral damage. McClory and Willingham sued Fleming as a consequence, and the rights to a "Thunderball" film became a legal minefield. Fleming died just three years after the publication of "Thunderball."
An interview with The Wrap in December 2021 asked Bond film producers Barbara Broccoli and Michael G. Wilson if a television series was a possibility. Their response was that "We try to focus on making good James Bond pictures, and that takes a lot of time and thought...if we had to...put the same amount of energy into 10 or 20 hours of content, that's a big commitment." It's clear that the stewards of the Bond franchise only want the best for their leading man. Yet the scrappy history of the James Bond novels Fleming wrote reveals the truth of the character's origins. Any pilot script or treatment could become a James Bond novel with the right tweaking. Fleming clearly saw the character as a means to an end rather than a consistent hero. In which case, why not do a James Bond television series? Its production couldn't be any more tumultuous than the writing of the novels themselves.