Being Mortal: Seth Rogen Joins Bill Murray In Aziz Ansari's Directorial Debut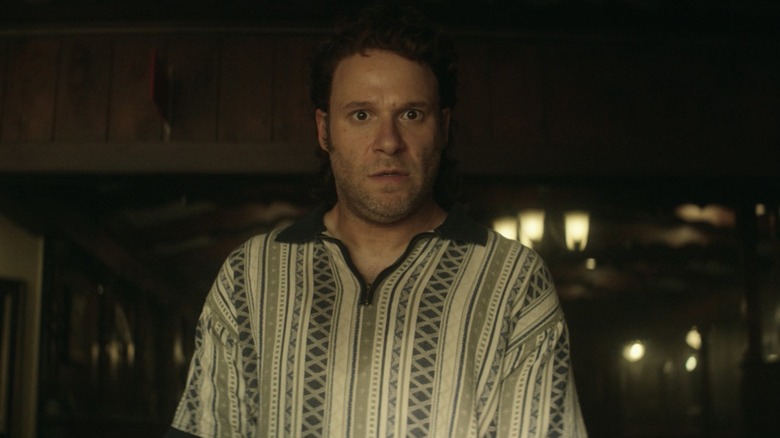 Hulu
A perfect storm of comedy is brewing over at Searchlight Pictures, with Seth Rogen joining Bill Murray and Aziz Ansari in the cast of Ansari's feature-length directorial debut, "Being Mortal." This news comes from Searchlight itself, which issued a press release out of Los Angeles on Thursday.
We reported last month that Murray had signed onto the project, which was still untitled at that stage. With this announcement comes the news that "Being Mortal" is retaining the title of its source material. The movie is based on Atul Gawande's non-fiction book, "Being Mortal: Medicine and What Matters in the End," which we described previously as "an exploration of death, quality of life for the infirm and elderly, and how to make the last weeks and months of a person's life dignified and full."
Ansari wrote the script, adapting Gawande's book, and is producing "Being Mortal" with Youree Henley. Taylor Friedman and Cameron Chidsey are overseeing the film for Searchlight, and principal photography is set to begin this April, with an eye toward a theatrical release in 2023.
Rogen was most recently seen in the Hulu limited series, "Pam & Tommy," starring Lily James and Sebastian Stan. The series dropped its eighth and final episode on March 9, 2022. On the feature film side, he appeared in "American Pickle," the first HBO Max original movie, in 2020, and starred alongside Charlize Theron in "Long Shot" in 2019. He will next be seen in Steven Spielberg's "The Fabelmans" alongside Michelle Williams for Universal Pictures.
The new 50/50?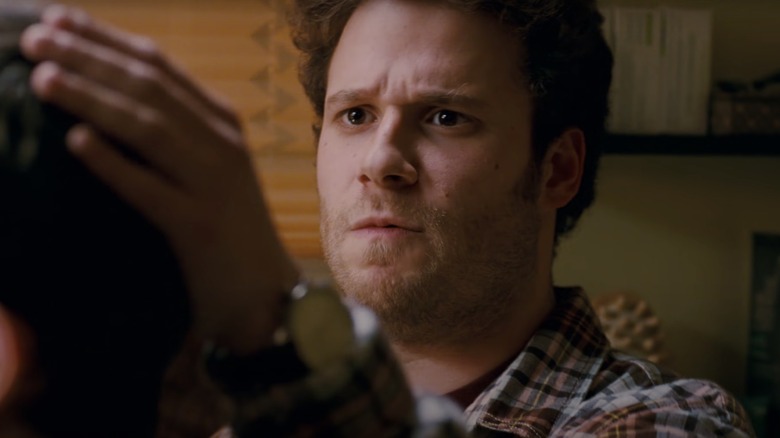 Summit Entertainment
Rogen also remains an executive producer on "The Boys," which dropped the teaser trailer for its third season earlier this month and which earned him one previous Primetime Emmy Award nomination for Outstanding Drama Series. Before that, he was nominated for Outstanding Writing for a Variety, Music or Comedy Program for "Da Ali G Show," while Ansari has already won two Emmys for writing for his Netflix series, "Master of None."
Murray was nominated for an Academy Award for "Lost in Translation" in 2004, and he reunited with writer-director Sofia Coppola in 2020 on the A24 film and Apple TV+ exclusive, "On the Rocks," before appearing in frequent collaborator Wes Anderson's "The French Dispatch" and reprising his role as Peter Venkman in "Ghostbusters: Afterlife" in 2021. Suffice it to say, these three guys, Rogen, Murray, and Ansari, have quite the collective comedy résumé over and above their awards work, and seeing them pool their talents on "Being Mortal" should be interesting. The subject matter of facing death recalls "50/50," Rogen's 2011 dramedy with Joseph Gordon-Levitt about a man diagnosed with cancer.
In addition to "Being Mortal," Searchlight has a busy movie slate ahead of it, having recently announced release dates for three upcoming titles, to stream exclusively on Hulu: Andrew Ahn's "Fire Island," set for June 3, Sophie Hyde's "Good Luck to You, Leo Grande," for June 17, and Quinn Shephard's "Not Okay," for August 5. It has also locked in a date of October 21, 2022, for the limited theatrical release of "The Banshees of Inisherin," the pending fourth feature from writer-director Martin McDonagh ("In Bruges," "Seven Psychopaths," "Three Billboards Outside Ebbing, Missouri").
We'll keep you posted on "Being Mortal" as more news develops.