Morena Baccarin Is Also Annoyed About The Lack Of Deadpool 3 Updates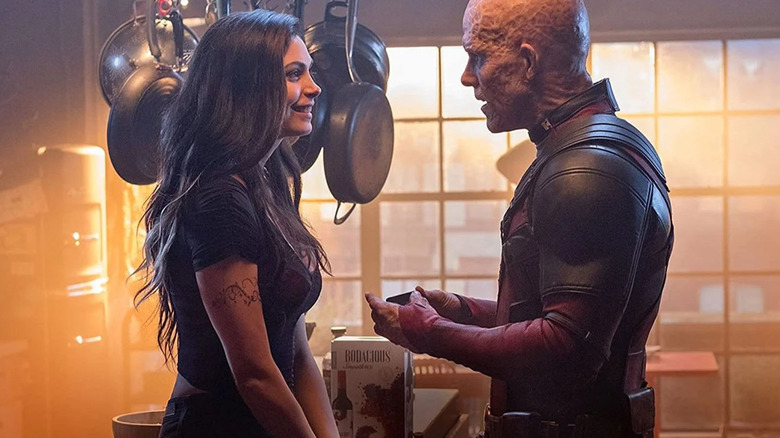 Fox
It's good to know we're not the only ones dying out here for some new "Deadpool" action. One of the franchise's stars, actress Morena Baccarin, is just as ready for more 'Pool as we are — and honestly, we should thank her for her insistence on annoying Wade Wilson himself (Ryan Reynolds, duh) about the next steps for the merc with a mouth. In an interview with The Wrap, published on Wednesday, March 23, Baccarin — who plays Wilson's girlfriend Vanessa in the first two movies — waxed potentials about an upcoming "Deadpool 3" film:
"I hope I get to be in it. I don't know. They're very, very annoyingly tight lipped. I text Ryan every six months, and I'm like 'What's going onnnn?' He's like, 'Hey, how are you? How's your family?' I'm like, 'Not what I'm asking youuuu!'"
The third "Deadpool" film has been something of a unicorn since the release of "Deadpool 2" in 2018: a creature you want to believe exists, but that you've seen little evidence of. Naturally, some behind-the-scenes shuffling is to blame — especially when it comes to the whole Marvel/Fox scenario. The first two "Deadpool" films were produced by Fox, and the company was eager to keep the R-rated edge to the character in this movie, which thrilled audiences. Three years ago, Disney acquired Fox, which means Deadpool became part of the Marvel Studios family — but he has yet to be seen on screen as part of the MCU just yet. That's what we need "Deadpool 3" for!
A light at the end of the tunnel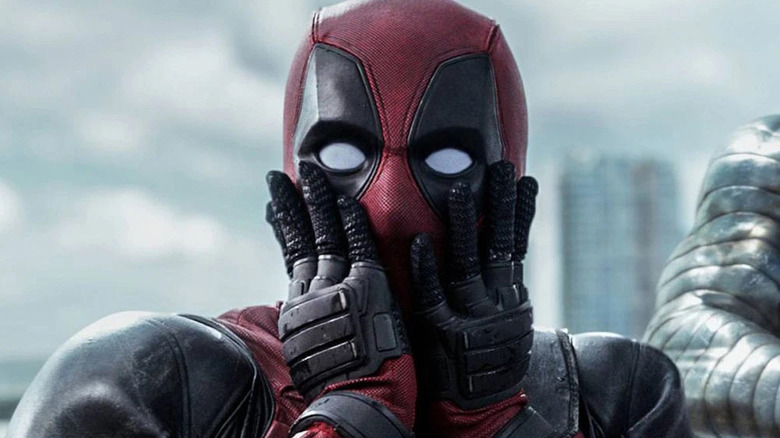 Fox
Thankfully, there has been a bit of movement on the third "Deadpool" film as of late. On March 11, The Hollywood Reporter revealed that "Free Guy" director Shawn Levy — with whom Reynolds also worked on the recent Netflix original sci-fi movie "The Adam Project" — was in negotiations to sign onto the project as director.
Considering the success of "Free Guy" following Disney's acquisition of the title through the merger, it seems like using Levy on "Deadpool 3" is a bet they're willing to make. Plus, Disney has been wary of making "adult" content in recent years, but they have warmed up to the type of media they populate on the Disney+ app (hello, Netflix MCU titles) and to what they are greenlighting. It's possible that they just finally feel ready to expand the Disney brand, and hopefully "Deadpool 3" is one of the ways they plan on doing that.
In February 2022, Reynolds gave some reassuring words to Collider about the potential third film. He said, "We pretty much talk about everything, but I'll say this about that particular subject is I'll have a batch of updates on that sooner rather than later, I hope. So I'll be able to get into stuff about 'Deadpool' a little bit more clearly and definitively down the road." That quote was given prior to Levy's involvement, so let's just hope that the "regenerating degenerate" train is picking up full steam now.