The Best TV Shows And Movies Coming To Netflix In April 2022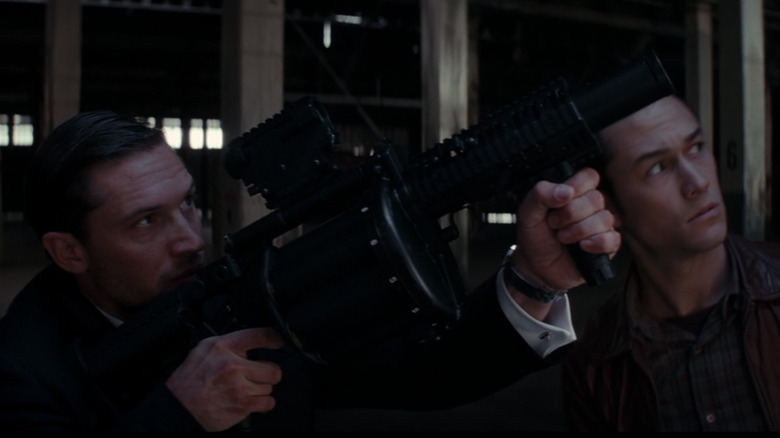 Warner Bros.
The revolving door of classic titles available on Netflix is always interesting. Obviously, they prioritize their original film and television shows most of all, a number of which are coming back this month (including a couple of final seasons). However, Netflix is still an important source for people to be able to access at least a few great movies before the last five years. I know if I am looking for an older film to watch for the first time or re-watch for the 10th that Netflix is one of the last places I will look for something.
Luckily, this month Netflix has a few bonafide classics, both older and more recent, arriving on the service, and I hope the new platform will put some more eyeballs on them. Sure, plenty of them have already been well-minted by history, but you never know who will be watching something for the first time, especially as time marches on and these films get older and older. So, let's see what is coming to Netflix in April 2022.
Bonnie and Clyde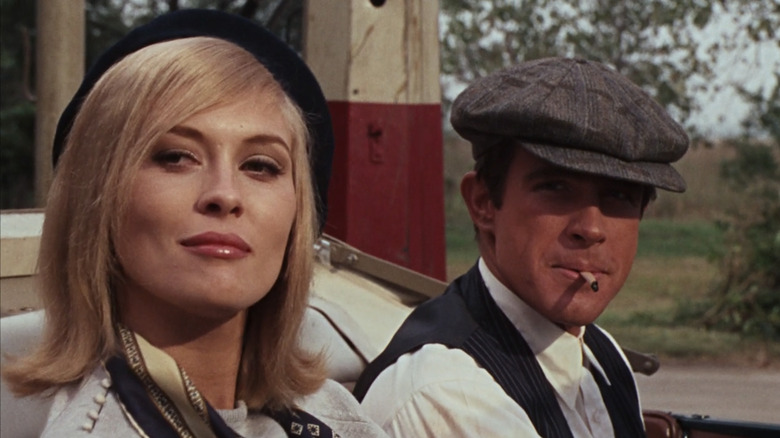 Warner Bros.
"Bonnie and Clyde," Arthur Penn's film about the notorious bank-robbing couple, basically opened the doors to the New Hollywood movement that dominated American film from the late 1960s through the 1970s. The film showcased extreme violence rarely, if ever, seen on screen before, and was unafraid centering characters who were not morally upstanding citizens. Warren Beatty and Faye Dunaway, before they bungled announcing a Best Picture winner, made for an enormously sexy, exciting duo that you can't help but root for, along with some great supporting turns from Gene Hackman, Estelle Parsons, and Gene Wilder. 55 years after it first blew up what the average American moviegoer thought could be in a movie, "Bonnie and Clyde" is still as vibrant as ever, and if Netflix gets one new pair of eyeballs on this movie, that is a win.
Full Metal Jacket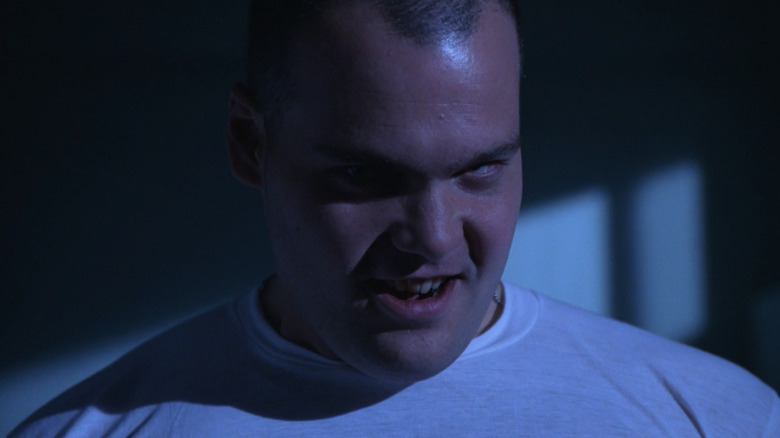 Warner Bros.
To say that Stanley Kubrick has an underrated film seems impossible. He is one of the most celebrated filmmakers of all time, and many of his pictures consistently are included among the greats, from "2001: A Space Odyssey" to "Eyes Wide Shut." His penultimate film is a personal favorite of mine. "Full Metal Jacket" takes one of the most unflinching looks at war you could ever see on film and how it absolutely destroys all the people involved, either by driving them insane or turning them into heartless killing drones. Vincent D'Onofrio's performance as the overweight, relentless bullied private truly is as scary as anything in Kubrick's "The Shining," while also having a devastating layer of sadness underneath it. Obviously, R. Lee Ermy, as the drill sergeant, set the blueprint for how any other actor now plays a drill sergeant. I think "Full Metal Jacket" belongs in the conversation of Kubrick's best work and am glad more people will hopefully see it now on Netflix.
Inception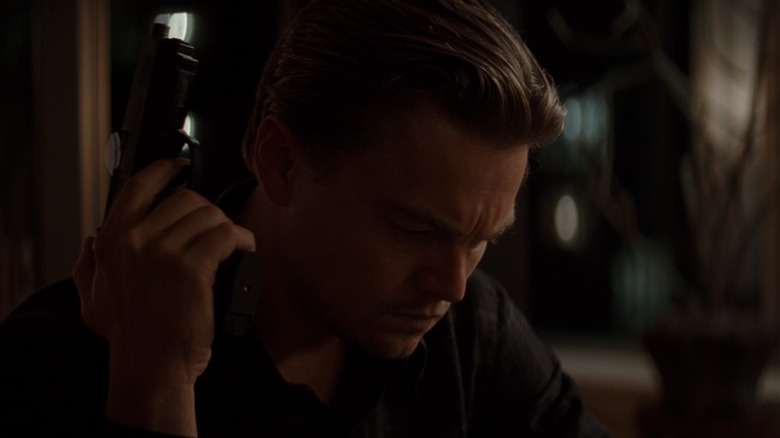 Warner Bros.
I am unsure where we are on the popular perception of "Inception." The films of Christopher Nolan often have the trajectory of being overpraised, underrated, back to overpraised, back to underrated, and so on. He is such a high-profile filmmaker that people feel the need to take a strong stance on the poles of reception that they can. I think "Inception" is currently on a downtick, thanks in large part to people endlessly trying to dissect the puzzle and finding little holes here and there. That sort of pedantry doesn't interest me. "Inception" is still an enormous thrill to watch, filled with inventive set pieces, charming movie stars, and a fun heist. Debating how "smart" the movie is I think misses the point. All the puzzles and dreams are just a clever way to tell a classic heist story. Give "Inception" another look-see. I think you'll have a good time.
Something's Gotta Give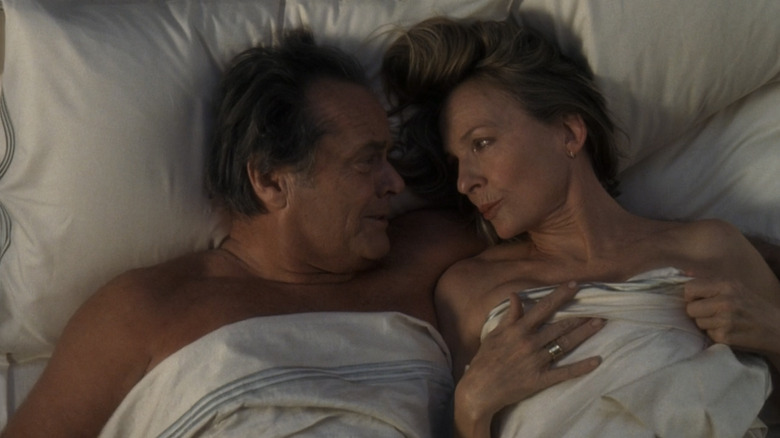 Columbia Pictures
Nancy Meyers rules. This is just a fact. She hasn't made a film since her 2015 masterpiece "The Intern" (Yeah. That's right. Masterpiece.), which is truly just an absolute blow to delightful comedic cinema. Her true breakout film as a director was 2003's "Something's Gotta Give," starring Diane Keaton and Jack Nicholson. It is still a hilarious romantic comedy about how older adults still need love, intimacy, and sex as much as anyone. Keaton rightfully was nominated for an Oscar for her performance, a rare leading comedy nomination, and no one else could have played this cad than Jack Nicholson. Plus, this is the true genesis of the Nancy Meyers kitchen, and it is spectacular. It's hard to believe "Something's Gotta Give" is almost 20 years old, but that is enough time for many people to have come along and not seen it. Do yourself and favor and change that.
Also, Netflix ... you already produced the "Father of the Bride Part 3 (ish)" quarantine short film that is the only thing Nancy Meyers has directed since "The Intern." What are you doing? Give Nancy Meyers money for a feature! You're the one last place a light comedy can be made, and she's the best at it!
Russian Doll Season 2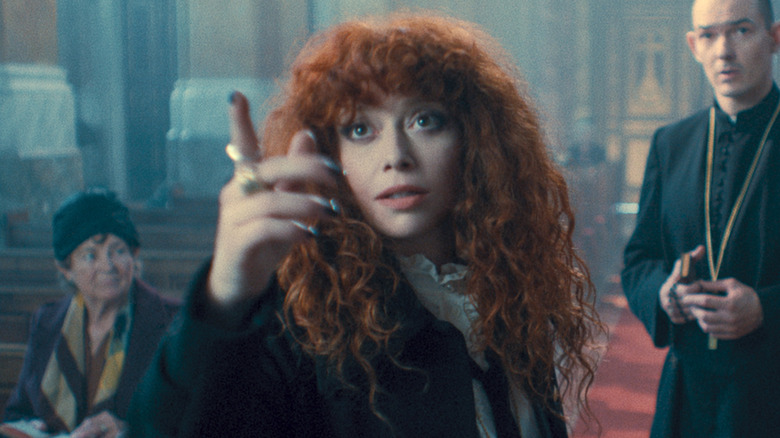 Netflix
Here's the thing ... I never watched the first season of "Russian Doll." I know, I know. I have had over three years to catch up now and still haven't done it, but maybe I will now that the second season is finally making its way onto Netflix this month. I am aware of how funny and dynamic a performer Natasha Lyonne is and seeing the show she co-created with Leslye Headland and Amy Poehler probably would be time well spent, as a fan of all three of these women. I am just horrible when it comes to watching television shows. Movies are much more my speed. Back when this premiered back in February 2019, the hype was inescapable, and I am sure the anticipation for the follow-up is reaching a boiling point. It is almost here, and perhaps I will join you all on the journey this time around.
Movies and TV Shows coming to Netflix April 2022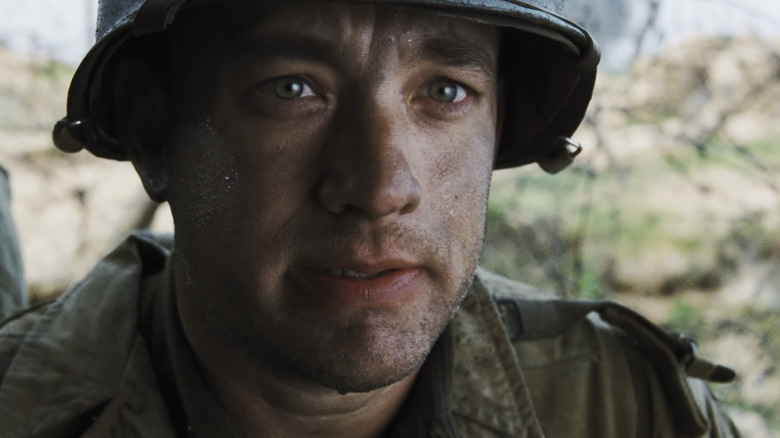 DreamWorks
Available from April 1, 2022:
Abby Hatcher (Season 2)
Any Given Sunday (1999)
Apollo 10 1/2: A Space Adventure (2022) – NETFLIX FILM
Argo (2012)
Battle: Freestyle (2022) – NETFLIX FILM
Blade (1998)
Blade II (2002)
Blade: Trinity (2004)
The Blind Side (2009)
Blow (2001)
Bonnie and Clyde (1967)
The Bubble (2022) -NETFLIX FILM
Captain Nova (2022) – NETFLIX FILM
Catch and Release (2006)
Celeb Five: Behind the Curtain (2022) – NETFLIX COMEDY
A Cinderella Story (2004)
CoComelon (Season 5)
Delta Farce (2007)
Eagle Eye (2008)
Four Brothers (2005)
Forever Out of My League (2022) – NETFLIX FILM
Full Metal Jacket (1987)
Get Organized with the Home Edit (Season 2) – NETFLIX SERIES
Grown Ups (2010)
Heartland (Season 14)
Her (2013)
How to Train Your Dragon (2010)
Inception (2010)
The Last Bus (2022) – NETFLIX FAMILY
Love Actually (2003)
Molly's Game (2016)
Monster-in-Law (2005)
New York Minute (2004)
The Nut Job (2014)
Polly Pocket (Season 4 – Part 1: Summer of Fun)
Puss in Boots (2011)
The Rental (2020)
The Ring (2002)
Rumor Has It ... (2005)
Saving Private Ryan (1998)
Sherlock Holmes (2009)
Sherlock Holmes: A Game of Shadows (2011)
Shrek Forever After (2010)
Something's Gotta Give (2003)
Tomorrow (Season 1) – NETFLIX SERIES
Trivia Quest (Season 1, New Episodes Daily) -NETFLIX SERIES
We the Animals (2018)
Available from April 4, 2022:
Better Call Saul (Season 5)
Available from April 5, 2022:
Ronny Chieng: Speak Easy (2022) – NETFLIX COMEDY
Available from April 6, 2022:
Furioza (2022) – NETFLIX FILM
Green Mothers' Club (Season 1) – NETFLIX SERIES
Jimmy Savile: A British Horror Story – NETFLIX DOCUMENTARY
Michela Giraud: The Truth, I Swear (2022) – NETFLIX COMEDY
The Ultimatum: Marry or Move On (Season 1, New Episodes Weekly) – NETFLIX SERIES
Available from April 7, 2022:
Queen of the South (Season 5)
Return to Space (2022) – NETFLIX DOCUMENTARY
Senzo: Murder of a Soccer Star (2022) – NETFLIX DOCUMENTARY
Available from April 8, 2022:
Barbie: It Takes Two (Season 1)
Dancing on Glass (2022) -NETFLIX FILM
Dirty Lines (Season 1) – NETFLIX SERIES
Elite (Season 5) – NETFLIX SERIES
Green Eggs and Ham (Season 2) – NETFLIX FAMILY
Metal Lords (2022) – NETFLIX FILM
Tiger & Bunny 2 (2022) – NETFLIX ANIME
Yaksha: Ruthless Operations (2022) – NETFLIX FILM
Available from April 9, 2022:
My Liberation Notes (Season 1) – NETFLIX SERIES
Our Blues (Season 1) – NETFLIX SERIES
Available from April 10, 2022:
The Call (2013)
Nightcrawler (2014)
Available from April 12, 2022:
Hard Cell (Season 1) – NETFLIX SERIES
The Creature Cases (Season 1) – NETFLIX FAMILY
Available from April 13, 2022:
Almost Happy (Season 2) – NETFLIX SERIES
Our Great National Parks (Season 1) – NETFLIX DOCUMENTARY
Smother-in-Law (Season 1) – NETFLIX SERIES
Today We Fixed the World (2022) – NETFLIX FILM
Available from April 14, 2022:
Ultraman (Season 2) – NETFLIX ANIME
Available from April 15, 2022:
Anatomy of a Scandal (Season 1) – NETFLIX SERIES
Choose or Die (2022) – NETFLIX FILM
Heirs to the Land (Season 1) – NETFLIX SERIES
Mai (Season 1) – NETFLIX SERIES
One Piece Film Z (2012)
Strawberry Shortcake: Berry in the Big City (Season 1)
Available from April 16, 2022:
LEGO Friends: Girls on a Mission (Seasons 1-4)
Man of God (2022) – NETFLIX FILM
Ouija: Origin of Evil (2016)
Van Helsing (Season 5)
Available from April 19, 2022:
Battle Kitty (Season 1) – NETFLIX FAMILY
Pacific Rim: The Black (Season 2) – NETFLIX ANIME
White Hot: The Rise and Fall of Abercrombie & Fitch (2022) – NETFLIX DOCUMENTARY
Available from April 20, 2022:
The Marked Heart (Season 1) – NETFLIX SERIES
Russian Doll (Season 2) – NETFLIX SERIES
The Turning Point (2022) – NETFLIX FILM
Yakamoz S-245 (Season 1) – NETFLIX SERIES
Available from April 21, 2022:
All About Gila (2022) – NETFLIX COMEDY
He's Expecting (Season 1) – NETFLIX SERIES
Available from April 22, 2022:
Along for the Ride (2022) – NETFLIX FILM
Heartstopper (Season 1) – NETFLIX SERIES
Selling Sunset (Season 5) – NETFLIX SERIES
The Seven Lives of Lea (Season 1) – NETFLIX SERIES
Available from April 25, 2022:
Available from April 26, 2022:
David Spade: Nothing Personal (2022) – NETFLIX COMEDY
Available from April 27, 2022:
Bullsh*t The Game Show (Season 1) – NETFLIX SERIES
The Mystery of Marilyn Monroe: The Unheard Tapes (2022) – NETFLIX DOCUMENTARY
Silverton Siege (2022) – NETFLIX FILM
Available from April 28, 2022:
Bubble (2022) – NETFLIX ANIME
Samurai Rabbit: The Usagi Chronicles (Season 1) – NETFLIX FAMILY
Available from April 29, 2022:
Grace and Frankie (Season 7 – The Final Episodes) – NETFLIX SERIES
Honeymoon with My Mother (2022) – NETFLIX FILM
Ozark (Season 4 – Part 2) – NETFLIX SERIES
Rumspringa (2022) – NETFLIX FILM
Youth v Gov (2020)