New Ambulance Featurette Is All About How Madman Michael Bay Uses A Drone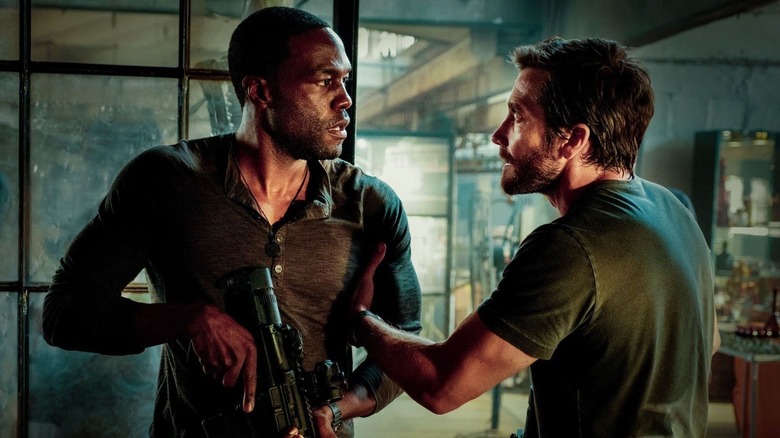 Universal Pictures
I don't own a drone, but I very recently lapsed into what must have been a Michael Bay-induced mania and asked my best friend to buy one with me. We were looking over a beautiful vista, admiring the view, and like a person who is suddenly and fully possessed, I broke our mutual, comfortable silence and said, "Should we buy a drone?" as if we were going to pick out a puppy at the pound. They talked me out of it with a confused glance and a reminder that "drones are kind of expensive." And while I 100% agree and I truly don't know what came over me, it opened a window in my mind that made me understand Bay's action filming ethos. 
Technology is cool, movies are fun, and drone shots are sick. It doesn't have to be more complicated than that, and in the latest featurette drop for Bay's upcoming film "Ambulance," it isn't.
Welcome to Bay watch
"Ambulance" is the epitome of Bay's oeuvre. Starring Jake Gyllenhaal ("Spider-Man: Far From Home"), Yahya Abdul-Mateen II ("Candyman"), and Eiza Gonzáles ("Baby Driver"), the film tells the story of two adoptive brothers, veteran Will (Abdul-Mateen) and career criminal Danny (Gyllenhaal). In a desperate bid to acquire some money for this wife's medical bills, Will teams up with his brother to pull off a major heist.
When things go wrong, and you know things are going to go wrong from the jump, the two hijack an ambulance staffed by EMT Cam (Gonzáles) and up the ante on their getaway. And if you thought Bay wasn't going to pull out all of the stops to make this the actioniest action movie ever, prepare to lose whatever bet you've made. 
In the words of Gyllenhaal, "Michael Bay drives towards the energy of a scene. He's trying to move with what feels alive."
A Bay of drones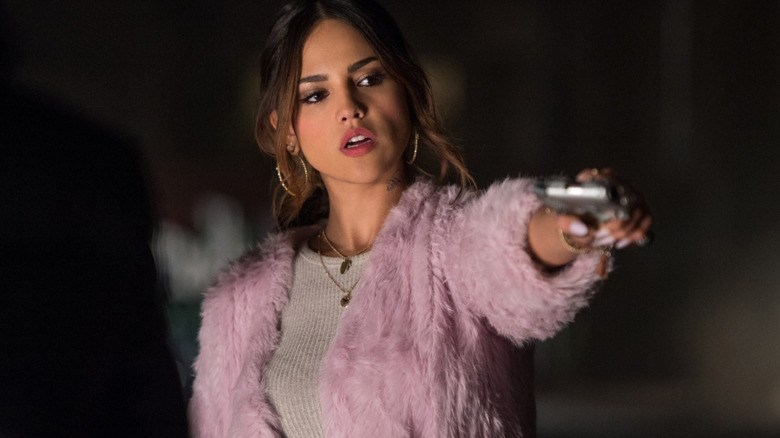 Sony Pictures
In this case, he's not just moving or driving — he's flying, baby. Bay and his crew are using FPV done tech for "Ambulance," which stands for "first-person view" and means the drone pilots strap a head-mounted display to their faces so they can see what their drones are shooting as they shoot it, like a VR headset. Alex Vanover, one of the pilots highlighted in the featurette, is even a drone racing league world champion, so you know exactly what kind of style Bay is going for here. It's less "real estate agents using drones to get peaceful b-roll of a McMansion" and more "camera move fast woo!"
There's nothing wrong with that. Although, I do hope no drones or employees are being harmed in the making of this film, unlike in "Transformers: Dark of the Moon." Although if any of the drones lose ... like, a wing or a ... leg (???), let me know. I might be looking to adopt.
"Ambulance" is in theaters on April 8, 2022.