Why Paul Dano Was Drawn To Denis Villeneuve's Prisoners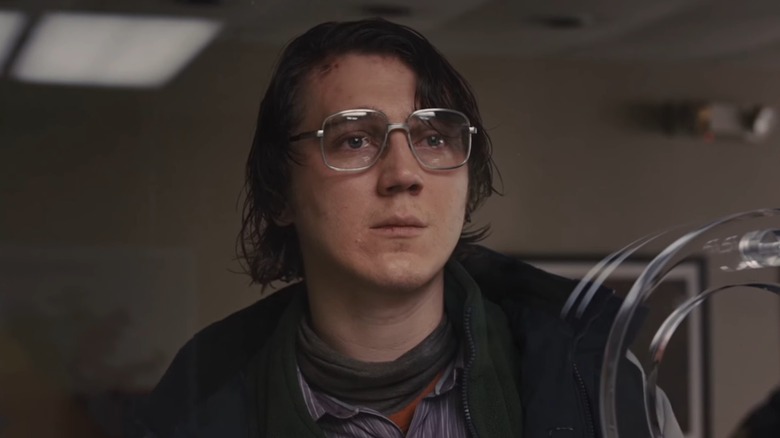 Warner Bros.
Paul Dano is enjoying a well-deserved victory lap in the biggest spotlight possible thanks to his tremendous and chilling performance in Matt Reeves' "The Batman." The actor, known for appearing (and getting beat up) in various lower-budget movies, always seemed like an unconventional pick for the role of the homicidal, serial-killing Riddler. For several years, his casting in Paul Thomas Anderson's "There Will Be Blood" in 2007 may have resulted in a very long shadow over his career. How could he ever possibly one-up such an unforgettable performance that, in a perfect world, would've netted him plenty of awards attention? For his part, Dano put his head down and continued working in many smaller roles in smaller movies (for all our sakes, we'll just conveniently ignore "Cowboys & Aliens"). And then "Prisoners" happened.
Long before Dano or director Denis Villeneuve arrived on the blockbuster scene, 2013's "Prisoners" served as a gritty, suffocating, and incredibly violent noir film about the lengths people will go when pushed far beyond their limits. Aside from the sheer technical prowess of the film (photographed by the legendary Roger Deakins and with music by the late, great Jóhann Jóhannsson) and the strength of the cast (Hugh Jackman, Jake Gyllenhaal, Viola Davis, and Dano himself), "Prisoners" is also notable for putting poor Dano through the wringer. His character, a mentally ill man suspected of being a sociopathic kidnapper and murderer, truly redefines the idea of how much punishment one individual could possibly suffer. 
Given the rigors and unique challenges of playing a character like this one, it's fair to wonder what exactly drew an actor like Dano to such a role in the first place. Luckily, Dano was asked precisely this back when the movie first released almost a decade ago. In an interview with We Got This Covered, the young actor explained his reasoning for signing on to such a dark and complex role. According to Dano:
"At the heart of drama is conflict. So maybe... well, I'm actually not sure of the answer to your questions. But maybe, the more conflicted the character the more I feel like I have to figure him out or sink my teeth into him. Also, the further the character is from me the better. That's always the biggest turn on to me as an actor."
'It wasn't a job I wanted to take right away'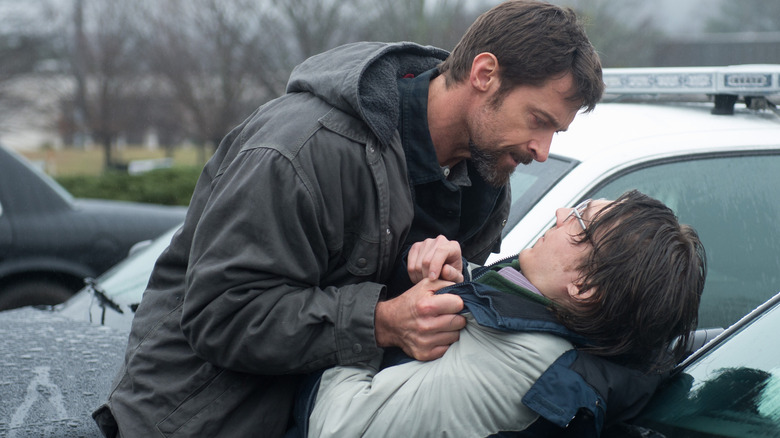 Wilson Webb/Warner Bros.
Throughout the course of "Prisoners," it seems like everyone wants to get a piece of Paul Dano's Alex Jones, a chief suspect in the kidnapping of Keller Dover's (Jackman) young daughter. Many young actors would've had too much of an ego to attach themselves to such a pathetic and unglorified character, but Dano embraced the challenge ... though with some initial hesitation. Dano didn't gravitate toward this role because of relatability or any other cliché that performers tend to throw out into the ether. No, Dano was genuinely interested in delving into what makes this sort of character tick and how he could bring that to life in new and unexpected ways. The actor said:
"Certainly with Alex, his experiences in life are nothing like my own and that's where I get the most kicks, by going out and creating a fully realized character. Not just showing up as me and doing whatever. So that's something that excites me. I think it's just happenstance though that some of these characters tend to be dark, it's not necessarily what I go looking for. I think once I get to know these characters they all feel different to me because I know them so intimately. So it's hard to kind of call them all dark."
With 'Prisoners,' it wasn't a job I wanted to take right away. The character was mysterious though and I was curious as to how does a person end up like that? But really, the subject matter was so intense that I couldn't just jump into it lightly. But then I met with Denis [Villeneuve] and saw his films and I was like, 'This guy is the real deal.' So we met and discussed the film and we were both on the same page and it worked out."
With efforts such as "Sicario," "Blade Runner 2049," and "Dune" (and I'd even include a nod to the unsettling "Enemy"), Villeneuve has proven himself capable of translating some incredibly tough material into stories digestible to wide audiences. Though reactions to the movie itself will likely remain divided, everyone can agree that Dano knocked "Prisoners" out of the park. It also seems possible that some of the choices Dano made at the time were eventually incorporated into his role as the horrific Riddler.