Crazy Rich Asians 2 Gets A New Writer As Original Scribes Depart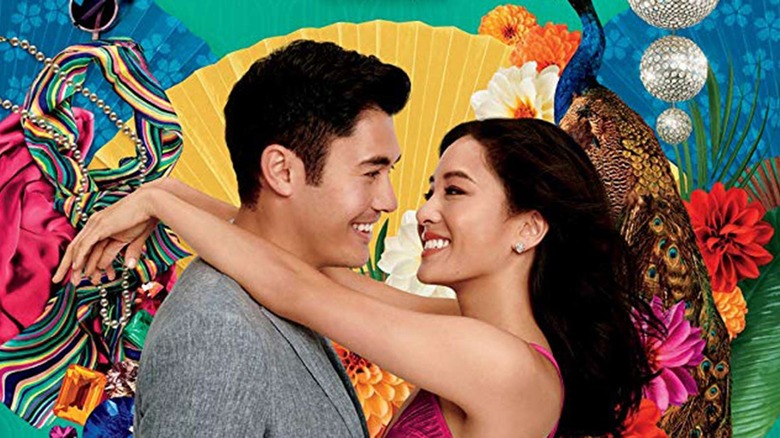 Warner Bros
Following the massive success of "Crazy Rich Asians" in 2018, Warner Bros. quickly gave the green light to adapt the other two books in author Kevin Kwan's acclaimed series. With director Jon M. Chu and the stars, including Constance Wu, Henry Golding, Gemma Chan, Harry Shum Jr., Awkwafina, and Michelle Yeoh, set to return, "China Rich Girlfriend" and "Rich People Problems" were scheduled to shoot back to back at some point in 2020. As we all know, the world came to a standstill that year due to the ongoing pandemic, but this production faced a whole other problem that would delay the sequels further even before COVID.
In late 2019, co-screenwriter Adele Lim walked away from the projects due to a huge pay disparity between WB's offers to her and her collaborator Peter Chiarelli. Despite them both working on the wildly successful first film in the potential franchise, the studio only offered Lim $110,000 versus Chiarelli's $800,000 to $1 million, citing "industry-standard established ranges based on experience." And though they eventually made her a comparable offer after a five-month search for a replacement came up short, Lim stood her ground and rejected it in the hopes that some kind of systematic changes can be made.
Meanwhile, back in the world of Rachel Chu and Nick Young, a new writer has been brought on board to replace Chiarelli, who stayed on board for the sequels.
The write stuff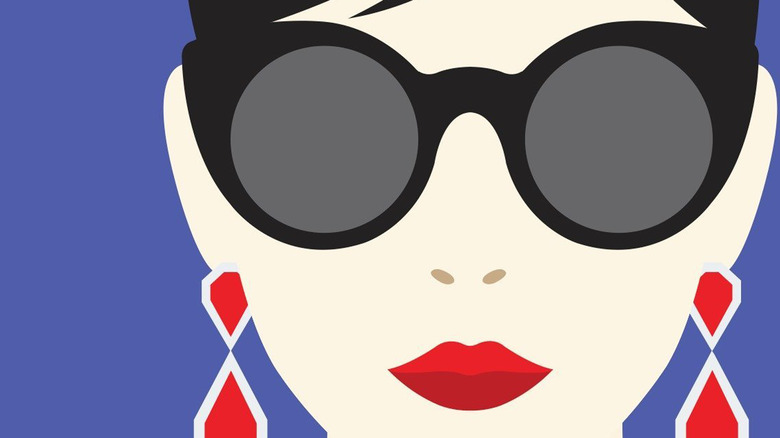 Anchor Publishing
In an interview with E! News earlier this month, Henry Golding revealed that he's just as excited as the rest of us to see the next chapter of the "Crazy Rich Asians" story. But whenever he tried to get an update from Chu about any progress on the production, Golding was told that "they're trying to figure out the writing." Well, it looks like things have finally been figured out.
According to Deadline, Warner Bros. and Color Force have brought in up-and-coming Chinese-Australian writer Amy Wang to write the script for "Crazy Rich Asians 2." Wang comes to the production from Netflix, where she worked on "From Scratch" starring Zoe Saldaña and "Brothers Sun" from Brad Falchuk and Byron Wu. In 2018, she won a Cannes Lion award for her short "Unnatural," then moved on to direct episodes of Starz's "Blindspotting" and "The Birch" on Facebook. She's also currently writing and directing a horror movie for Paramount Players and QC Entertainment.
The report also says that plot details are being kept under wraps, but if the film is set to follow the plot of the second novel, it will be about Rachel learning that her birth father is actually a member of Hong Kong's high society that isn't just everyday rich with a few hundred million, but "China rich" billionaires.
Although, one of the most interesting things about this news is that there's no mention of the third film in the story. If the sequels are still scheduled to shoot back to back, it would make sense for Wang to work on adapting "Rich People Problems" as well. But if the studio is waiting to see how she does with "China Rich Girlfriend" first, then it's possible that those production plans are no longer on the books. Hopefully that's not actually the case as the stars and the director are much more in demand these days, so it might be a bit harder to make everyone's schedules align for two separate shoots as opposed to one longer production.