A 'Crazy Rich Asians' Sequel Is Moving Forward With Jon M. Chu Returning To Direct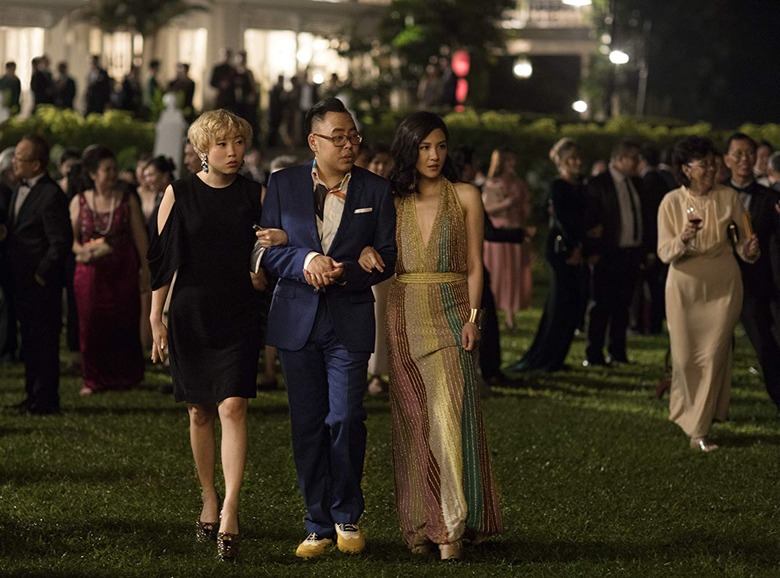 Crazy Rich Asians is getting a crazy fast sequel. Just a week after the groundbreaking Asian-led romantic-comedy opened in theaters, Warner Bros. is moving forward with a Crazy Rich Asians sequel with director Jon M. Chu and the first film's writers on board to return.
After Crazy Rich Asians made a dazzling debut last week, raking in $34 million during its five-day opening, Warner Bros. has begun development on a sequel, according to The Hollywood Reporter.
The follow-up will be based on author Kevin Kwan's second book in his trilogy, China Rich Girlfriend, which follows Rachel (Constance Wu) as she and her fiance (Henry Golding) head to China to search for her father. Gemma Chan's Astrid also takes a central part in the sequel, as she rekindles a romance with her ex-boyfriend Charlie (Harry Shum Jr., whose tantalizing cameo in the mid-credits sequence laid the groundwork for a sequel and had tons of people praising his agent). Surprisingly, Fiona Xie's gold-digging actress Kitty Pong also gets an expanded part in the sequel, which Chu said was in his mind when he cast the Singaporean star.
Crazy Rich Asians director Chu is set to take back the helm for the sequel, along with the first movie's original team, including producers Nina Jacobson and Brad Simpson of Color Force and John Penotti of Ivanhoe, as well as screenwriters Peter Chiarelli and Adele Lim. The follow-up hasn't yet received the official green light from Warner Bros., which is following a standard studio wait-and-see approach with the franchise, but THR confirms that the studio is moving forward with development. And with the film's box office vastly exceeding expectations, a sequel is in the bag.
The pressure for Crazy Rich Asians to succeed at the box office was immense, Chu admitted in an illuminating interview with the Hollywood Reporter. The director and Kwan turned down million-dollar offers from Netflix to take the film to streaming because they knew that this film was the only chance in 25 years to bring Asian-Americans to the big screen again. And if it didn't do well, it may be another 25 years.
"We can sugarcoat it all we want, but the moment you bring up an Asian-led movie, there's one example to point to, and that'll be us," Chu said. "To be on the biggest stage with the biggest stakes, that's what we asked for."
And it's already working wonders. Hollywood studios are working furiously to replicate the success of Crazy Rich Asians by green-lighting more Asian-led films (something Chu hinted at in the THR story), and now a Crazy Rich Asians sequel is on its way.