Crazy Rich Asians 2: Everything We Know So Far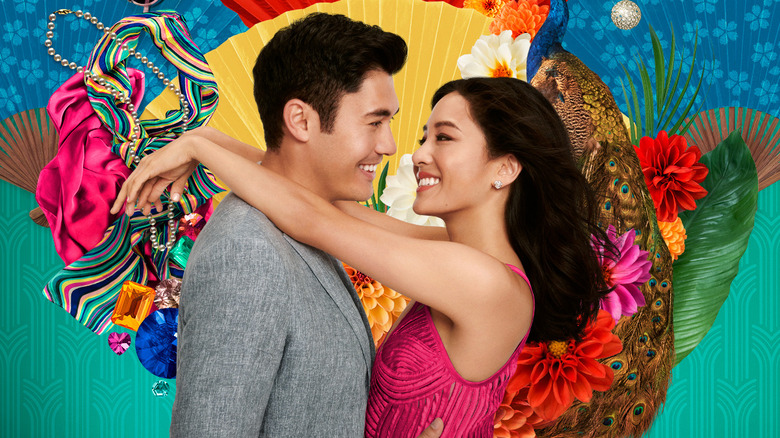 Warner Bros. Pictures
"Crazy Rich Asians" stole our hearts when it premiered in 2018, a joyous rom-com that explored what happens when love and family collide. Its release was also dubbed a watershed moment in Hollywood, as the first film since 1993, by a major studio to feature a majority Asian cast. The film arrived to much fanfare and critical acclaim so naturally, immediately following the its success, Warner Bros announced their intention to make a sequel. It was also the natural next step, given the film takes it story from the first novel in a trilogy series. But since then, the "Crazy Rich Asians" train has gotten pretty quiet. So we jumped in to figure out what's delaying this much-anticipated sequel.
When Will Crazy Rich Asians 2 Be Released?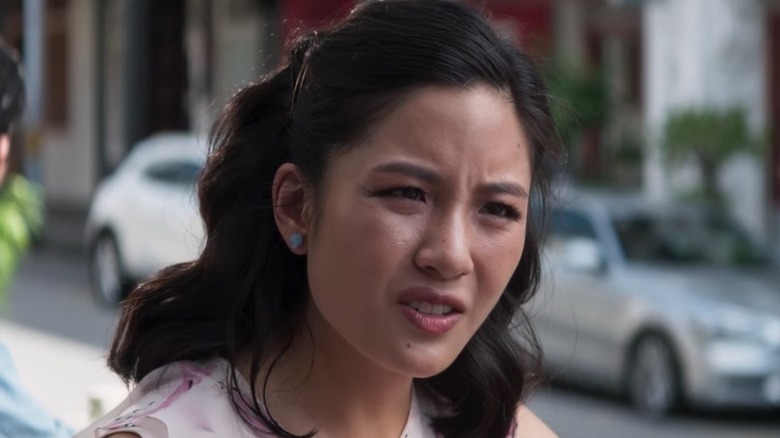 Warner Bros. Pictures
"Crazy Rich Asians" arrived in theaters back in August of 2018, surpassing its $30 million budget on its opening weekend. The film went on to gross a whopping $238.5 million worldwide, and on the heels of its success, the sequel was quickly announced. The second movie went into development that very same month, with all cast members and the film's director prepared to return. At the time, the studio planned to give the official greenlight once the script was completed, but since that announcement, very little news has followed. Late last year, the film's star Henry Golding admitted that the team was still trying to crack script. He told Digital Spy:
They've got the two books that Kevin Kwan wrote still to come and they're trying to find an angle to convert those from page to script to film. It's a very complicated process because, visually, sometimes a novel doesn't make as much sense as it would on the screen in a direct adaptation. So you have to really change it up to make it interesting.
Given things are still very much in the early stages of development, a release date for the "Crazy Rich Asians" sequel remains uncertain.
What We Think Crazy Rich Asians 2 Will Be About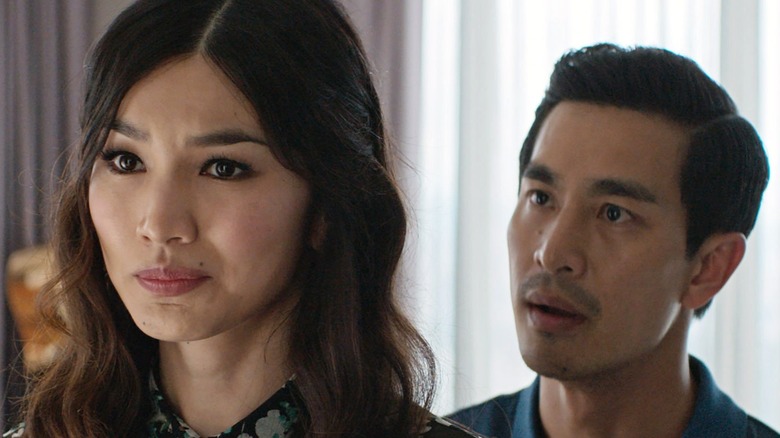 Warner Bros. Pictures
"Crazy Rich Asians" was based on Kevin Kwan's 2013 novel of the same name and closely followed its source material, so it's likely the sequel will do the same. The second novel in the trilogy, "China Rich Girlfriend" picks up two years after the first film ended. It sees Rachel (Constance Wu) reunited with her long lost father and delving deeper into the world of Chinese billionaires, who make the wealth of Nick's (Henry Golding) Singaporean family look like nothing. In fact, the title comes from Nick's mother Eleanor (Michelle Yeoh), who exclaimed, "These people aren't just everyday rich with a few hundred million. They are China rich!"
The sequel also focuses on the budding romance between Astrid and her ex-boyfriend Charlie Wu, who appears in the end credits scene of the first movie, played by Harry Shum Jr. The brief moment sees them make eye contact and share a discreet smile, hinting at what's to come. The second novel deepens their relationship, despite both being married to different people. A major difference made by the film is that Astrid's marriage has already come to an end, with her leaving her husband by the end of the movie. But no worries, the film will certainly find other ways to complicate their romance.
What We Know About The Cast Of Crazy Rich Asians 2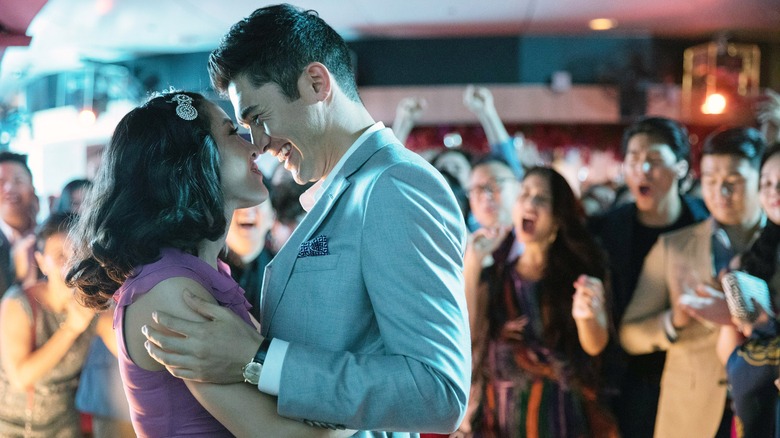 Warner Bros Pictures
When the sequel was first announced in 2018, all key cast members were aboard to reprise their roles. But with the film stuck in development for years and many of the film's stars on the rise, scheduling might be a major conflict for the "Crazy Rich Asians" sequel. If all goes well, Henry Golding and Constance Wu will reprise their roles as the golden couple, Nick and Rachel. Gemma Chan and Harry Shum Jr. should return as the couple next stealing the spotlight, Astrid and Charlie. Other key roles include Michelle Yeoh as Eleanor, Tan Kheng Hua as Kerry, Lisa Lu as Shang Su Yi and Awkwafina as Goh Peik Lin. And still, this is only a few of the many extended family members introduced in the first film.
Who Will Write and Direct Crazy Rich Asians 2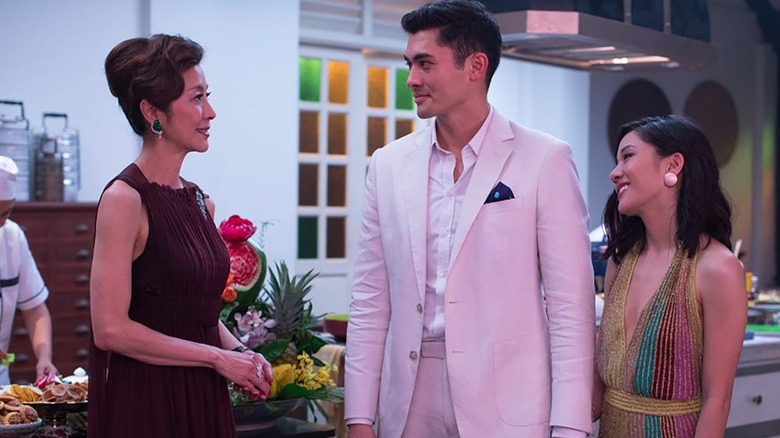 Warner Bros Pictures
"Crazy Rich Asians" was helmed by director Jon M. Chu, who has since gone on to become a very busy man, directing the blockbuster musical "In The Heights" and the upcoming adaptation of 'Wicked." Golding even joked to Insider that Chu's popularity is contributing to the delay, saying:
"Everybody's like, 'Oh, you're never going to lock down the actors, they're all doing all the things,' But it's Jon Chu that you got to lock down!"
Chu has indicated he's still interested in developing the second film, but he may need a new writer before production proceeds.The first film was written by Peter Chiarelli and Adele Lim and initially, both were expected to return for the sequel. However Lim later exited due to huge pay disparities between her and Chiarelli. As /Film reported at the time, WB offered Chiarelli $800,000 to $1 million, but only $110,000-plus for Lim. A veteran TV writer and, notably, the film's only Asian writer, Lim told The Hollywood Reporter that she would not return for the sequel.
"Being evaluated that way can't help but make you feel that is how they view my contributions," says Lim, who believes that women and people of color often are regarded as "soy sauce" — hired to sprinkle culturally specific details on a screenplay, rather than credited with the substantive work of crafting the story.
Latest reports expect Chiarelli to pen the script alone, with no new writer announced since Lim's departure.