Doctor Strange 2 'Will Make Fans Of Evil Dead II Very Happy,' Kevin Feige Teases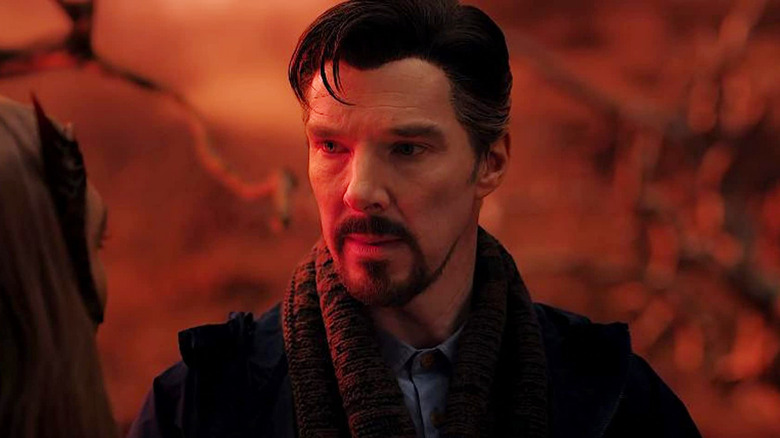 Marvel Studios
It's always a mixed blessing when either a beloved director or exciting up-and-comer signs on to helm a Marvel Cinematic Universe movie or TV show. The mega-successful property has re-vitalized the idea of studio-as-auteur in the modern era of Hollywood, to the degree that it's hard for anyone to come in and tinker with the MCU formula (even just a little) without ruffling some feathers. At the same time, filmmakers like James Gunn, Taika Waititi, Ryan Coogler, and, most recently, Chloé Zhao have managed to abide by the MCU's in-house style without fully jettisoning their individual quirks and motifs as storytellers. Their Marvel films might not be as daring or bold as their other work, but they still have their fingerprints all over them.
This brings us to "Doctor Strange in the Multiverse of Madness," the fast-approaching MCU sequel directed by Sam Raimi. The film aims to blend superheroes with elements of horror, which sounds perfect for the mind behind the original "Evil Dead" and "Spider-Man" movie trilogies. And yet, its trailers have so far lacked that special Raimi touch, from his signature crash-zooms and extreme close-ups to his unique blend of action, humor, and terror. As you might expect, though, Marvel Studios President Kevin Feige has assured that the film will look and feel like a classic Raimi production, even if that hasn't come through loud and clear in the marketing so far.
'We want it to be a Sam Raimi movie'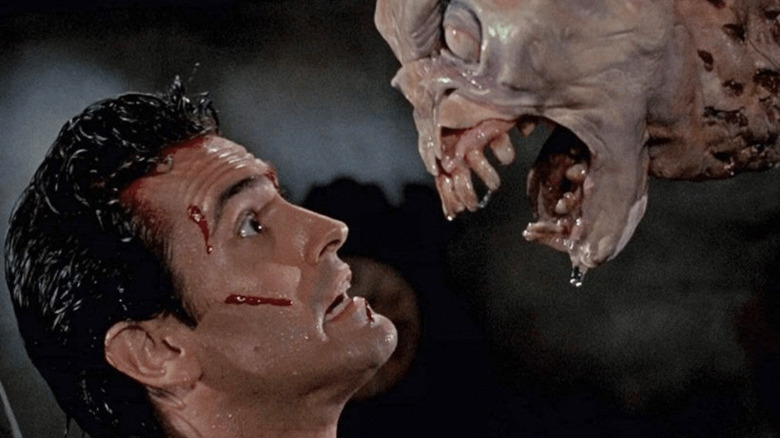 Rosebud Releasing Corporation
"Doctor Strange in the Multiverse of Madness" is the first movie Raimi has directed since 2013's "Oz the Great and Powerful," a film that played out a bit like "Army of Darkness" re-worked and re-packaged as a $200 million family-friendly Disney tentpole (in ways both good and, well, less so). He's kept busy in the meantime by calling the shots on episodes of the TV series "Rake" and "Ash vs Evil Dead," on top of producing horror-thrillers like "Don't Breathe" and "Crawl." Speaking with Empire, Feige talked about hiring Raimi to helm "Multiverse of Madness" after Scott Derrickson stepped down as director, stating that he actively pushed for Raimi to bring more of his personal style to the table during production:
"We want it to be a Sam Raimi movie. We would give notes like, 'This action is cool – you're competing with Avengers and Spider-Man, no problem – but don't forget the Sam Raimi parts.' You will see just how Sam Raimi it is, in ways that will make fans of Evil Dead II very happy."
Say what you will about Feige, but he knows how to talk a great game, and his "Multiverse of Madness" comments are no exception. Still, it's worth reiterating that Raimi is well-versed in the art of big-budget moviemaking and knows how to use a large canvas to his advantage, like when he snuck one of the all-time great PG-13 horror sequences into "Spider-Man 2." (I'm talking, of course, about the Doc Ock hospital scene.) If he can pull off a similar trick with the "Doctor Strange" sequel, then it may yet join the ranks of MCU films that manage to inject a little personality into their world-building and spectacle.
"Doctor Strange in the Multiverse of Madness" opens in theaters on May 6, 2022.