You May Recognize The Monsters From I Am Legend Without The Make-Up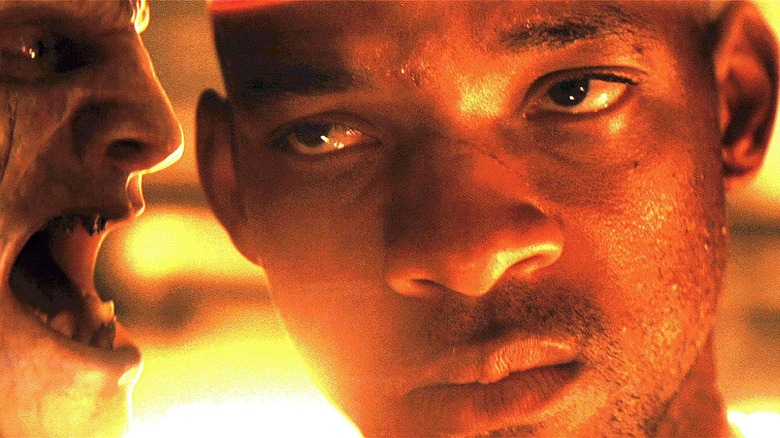 Warner Bros.
In "I Am Legend," Will Smith stars as the brilliant scientist Robert Neville, the lone survivor of a man-made plague that has turned all of humanity into bloodthirsty mutants. Neville spends his days wandering through a desolate New York City in the hopes of finding survivors and trying to develop a cure using his own immune blood as a source. As the last remaining human being, his survival is paramount. But the infected Darkseekers wait in vain, hoping that today will be the day Neville finally makes a mistake and falls into their grasp.
It was recently announced that the film would be getting a sequel, with Michael B. Jordan joining Smith as the assumed only two humans left on earth. When "I Am Legend" first hit in 2007, it was a massive box-office success, despite the universal disdain for the CGI effects of the infected Darkseekers. Rather than go the practical route and use prosthetics on actors, director Francis Lawrence instead chose to go with CGI to mixed results. The computerized appearance did allow a semblance of uniformity across the infected performers, but also made it more difficult to decipher just who was beneath the mutated forms. While their faces may have been distorted and covered with glossy, digital skin, some of the Darkseekers are familiar faces that you may have seen before on TV and some of the biggest stages in the world.
Dash Mihok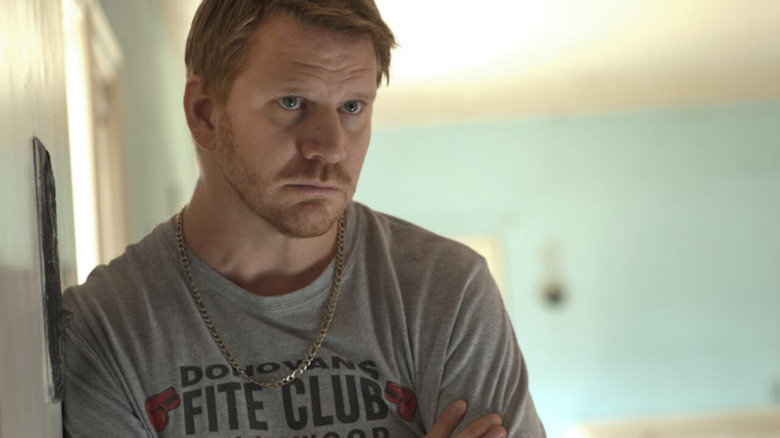 Showtime
The big bad Alpha Male is the most remembered of all of the Darkseekers, and the character animation was provided by actor Dash Mihok. Of course, Mihok looks almost unrecognizable underneath the CGI Gloss and extended jaw, but he's been acting since the early 1990s. Mihok started out doing guest spots on shows like "Law & Order" and "NYPD Blue" but also appeared in Barry Levinson's "Sleepers," the Angelina Jolie-starring "Foxfire," and nabbed his breakout role as Benvolio in Baz Luhrmann's "Romeo + Juliet." Mihok continued to pick up featured roles in films like "The Day After Tomorrow," "The Perfect Storm," and "Silver Linings Playbook," but he's likely most recognized for his work on "Ray Donovan" as Brendan "Bunchy" Donovan. He's still enjoying a successful acting career, and will next be seen as the character Tom in the erotic thriller, "Deep Water."
Joanna Numata
While the Alpha Male character is a known Hollywood actor, the casting team of "I Am Legend" looked toward stunt performers and professional dancers to make up the bulk of the Darkseekers. The Alpha Female was played by Joanna Numata, a professional dancer who has performed with Kanye West, Beyonce, Rihanna, Fergie, Black Eyed Peas, Busta Rhymes, Nelly, Pharrell, Cassie, Diddy, Romeo Santos, and Dirty Money just to name a few. She's performed in "Step Up 3D," "The Smurfs," and "Friends with Benefits," but can also be seen on "Saturday Night Live," "The Tonight Show Starring Jimmy Fallon," the MTV VMA's, live events including the Victoria's Secret Fashion Show, New York Fashion Week, and a variety of commercials and print campaigns. She's still dancing her way through life, both as a performer and a highly sought-after choreographer.
Marc Inniss
Professional dancer Marc 'Marvelous' Inniss made his debut in 2007 in both "I Am Legend" and the live-action Disney princess movie, "Enchanted." Inniss, like his co-star Joanna Numata, is also a part of the "Step Up" family, having performed in "Step Up Revolution" and "Step Up All In." Almost all of Inniss' credits showcase his remarkable talents as a dancer, including being a Soul Train dancer on the 2019 series "American Soul," and as Carmen's dance partner on "Lovecraft Country." Inniss continues to work as a dancer, having performed with musicians like Usher (including his Super Bowl performance), Keri Hilson, Britney Spears, Alicia Keys, Fergie, Black Eyed Peas, Ray J., Rihanna, Shaggy, Fabolous, Fat Joe, P. Diddy, Sean Paul, Jason Derulo, Pixie Lott, and Justin Bieber.
Courtney Munch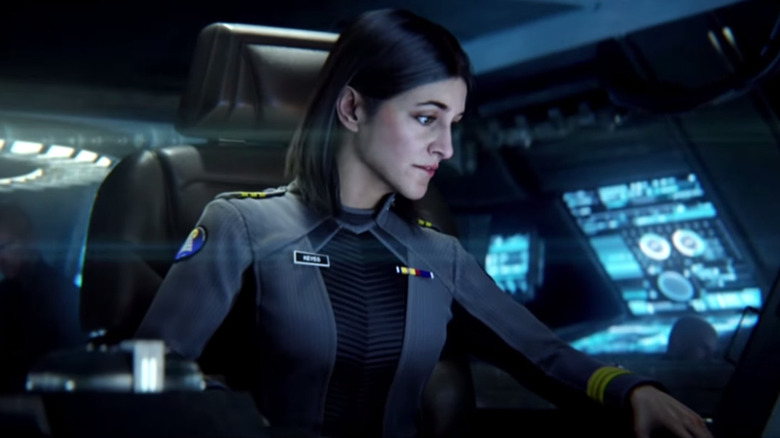 XBox Game Studio
Stunt performer Courtney Munch made her feature film debut in "I Am Legend" and has continued to add ridiculously impressive stunt credits to her resume. Munch's stunt work can be seen on "Stark Trek," "Battle Los Angeles," "The Dark Knight Rises," "Deadpool," and the upcoming "Chip 'n' Dale: Rescue Rangers." Munch has also worked on popular video games, doing stunt work in "Uncharted: The Lost Legacy," and "Days Gone," and acting as the stunt double for Ellie in "The Last of Us." She does still act from time to time, having played Loris on the "Divergence" TV series and as Miranda Keyes in the "Halo: The Master Chief Collection" video game in addition to providing voice work in the "Resident Evil 2" remake.
Mike Patton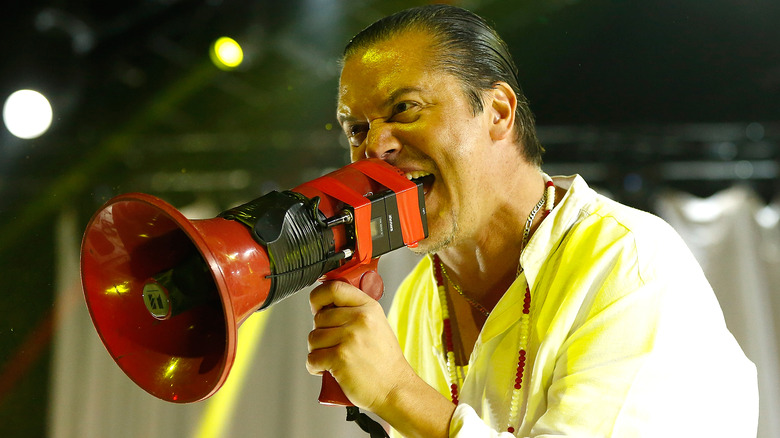 Daniel Vorley / Getty Images
While we don't see his face on the screen, the inhuman screeching of the infected belongs to none other than the lead vocalist of the alternative metal band Faith No More. Mike Patton is one of the most well-respected vocalists in the industry, able to warp his tone and sound in ways that sound out of this world. Patton's notorious skills make him perfect for bringing terrifying monsters to life, having provided the voice of the eponymous force in the video game "The Darkness" and "The Darkness II," the Anger Sphere in "Portal," and almost all of the zombies in "Left 4 Dead." Not just a creepy voice actor, Patton also voiced Nathan "Rad" Spencer, the main character in Capcom's 2009 video game "Bionic Commando." Patton is considered one of the most influential musicians of all time and was even selected as the "greatest singer of all time" based on vocal range.