Do You Want Sideshow's Dirty Harry Collectible Figure? Well, Do Ya, Punk?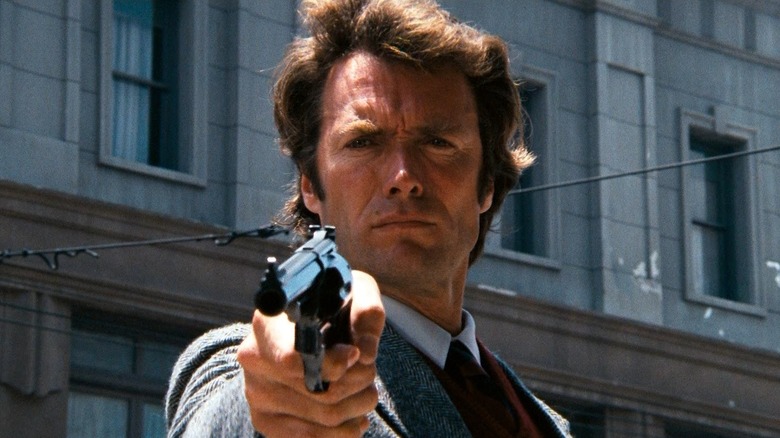 Warner Bros.
Add Harry Callahan to the growing list of forthcoming action figures with interchangeable hands, some of which are relaxed and some of which hold weapons. Like John Cena's Peacemaker, the cop Clint Eastwood portrayed to memorable effect in "Dirty Harry" in 1971 is getting his own figure. The Limited Edition Sixth Scale Dirty Harry figure from Sideshow Collectibles stands a foot tall, is fully poseable, and "features a carefully crafted portrait with the actor's iconic scowl." 
To paraphrase "Dirty Harry": I know what you're thinking. "Does the figure have six hands or only five?" Well, to tell you the truth, in all this excitement, I've kinda lost track myself. But according to the Sideshow website, the figure "comes with seven hands in total, including a pair of fists, a pair of relaxed hands, a right pistol-holding hand, a left pistol-supporting hand, and a right hand for holding his badge."
The Dirty Harry figure is part of Sideshow's Clint Eastwood Legacy Collection. Sideshow already has a Man with No Name figure on the market, based on Eastwood's cigarillo-chomping antihero in Sergio Leone's classic Spaghetti Western, "The Good, the Bad and the Ugly." That figure is currently available for pre-order and is expected to ship between October and December of this year. Now, for a few dollars more ($275, to be exact), you'll be able to add Dirty Harry to your collection. 
It wouldn't be complete without the .44 Magnum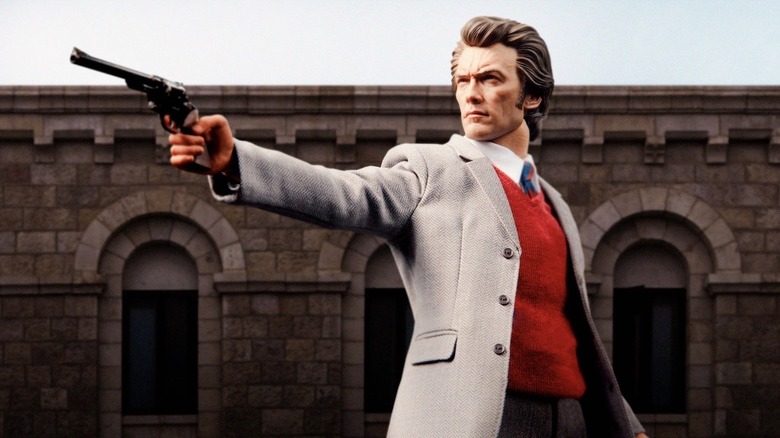 Sideshow Collectibles
Dirty Harry is most famous for foiling a bank robbery in a 50-year-old, awkwardly coded scene where he shoots down men in the street while chewing his lunch and stands over one of them, reciting the famous movie quote: "Being this is a .44 Magnum, the most powerful handgun in the world, and would blow your head clean off, you've got to ask yourself one question: 'Do I feel lucky?' Well, do you, punk?"
Leaving aside the outmoded '70s racial politics, Dirty Harry's first case was based on the Zodiac killer, who also inspired Paul Dano's Riddler in "The Batman." I'm sure there must be a Riddler figure out there, too, so you could always have Dirty Harry fight him instead.
The Dirty Harry figure comes with a tailored fabric costume, which is authentic to the character's look in the movie. Here's the full list of accessories:
Headsculpt of Clint Eastwood, as seen in Dirty Harry

Tailored Costume, including:

Shirt

Striped Tie

Burgundy Vest

Pants

Belt

Herringbone Jacket with Elbow Patches

Shoulder Holster

Multiple handsets, including:

Right Pistol Hand

Left Pistol Support Hand

L/R Fists

L/R Relaxed Hand

Right Hand for Holding Badge

One (1) Pair of Shoes

Police Badge

.44 Magnum Pistol
Sideshow's Dirty Harry figure is available to pre-order now and is expected to ship between December 2022 and February 2023.