Nicolas Cage Confirms National Treasure 3 Isn't Happening, Breaks Our Hearts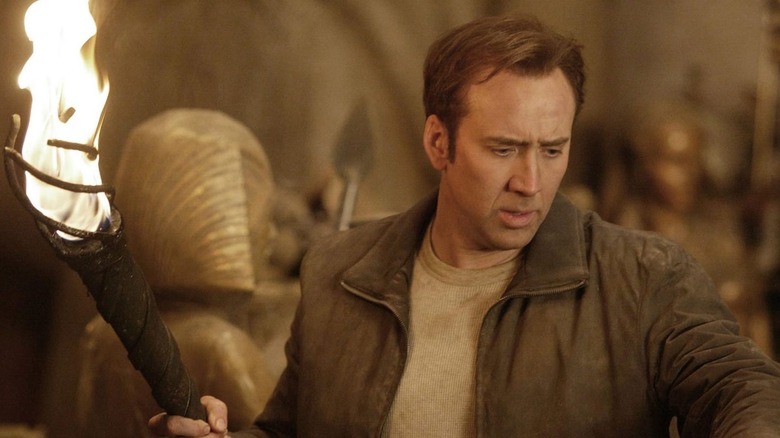 Walt Disney Pictures
You can't cage the Cage. He does what he wants when he wants, and in this cage case, he's not going to hang around and wait for Disney to get their act together. Sure, us Treas-heads have been pining for the "National Treasure" threequel since the second film was released all the way back in 2007, and yes, we would accept any scraps Cage would throw at us, including a quick cameo in the upcoming "National Treasure" TV series, but it's not looking good. In fact, it might be time for us to hang up our many copies of the Declaration of Independence for good.
In a sprawling interview with The Hollywood Reporter, Cage goes deep on his earlier roles and how it felt to play a version of himself in Tom Gormican's upcoming film "The Unbearable Weight of Massive Talent." Although not deep enough because I whipped out my hacking skills and did a little control + f search and "National Treasure" is only mentioned once. A travesty. 
It would be my National Pleasure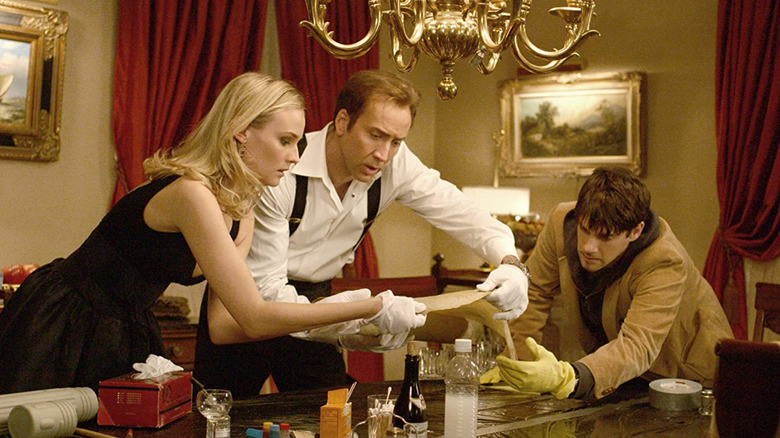 Walt Disney Pictures
After being asked about the possibility of a "Face/Off" sequel, Cage clears the air and drops the bomb about any upcoming "National Treasure" movies:
"So often these things we read about are just conjecture without any base or foundation to it. I feel the same about 'National Treasure 3.' It's been 14 years. There's no there, there. So, is it fun to think about? Sure."
Technically, I believe he's referring to "Face/Off 2: More Face 2 Off" when he's talking about sequels being fun to think about, but "National Tr3asur3" (it's a work in progress) also fits the bill here. It is fun to think about. And it is fun to imagine. But I guess we've all got to face the facts and realize that it's never going to happen. We're not getting the band together and we're not searching for any more lost historical documents. Those days are through.
Unless you're Lisette Alexís Gutiérrez, who is starring in the aforementioned Disney series! 
It's a bummer that Cage didn't mention the show at all in this interview, because it would be a delight to find out if he makes a quick appearance, or if there's a nod to his Benjamin Franklin Gates character. The less he talks about it, the more it seems like it's not going to happen, but you can't close that book of secrets entirely. After all, you can't cage the Cage.