Star Trek: Picard's Annie Wersching Says This Is Not The Borg Queen As We've Ever Seen Her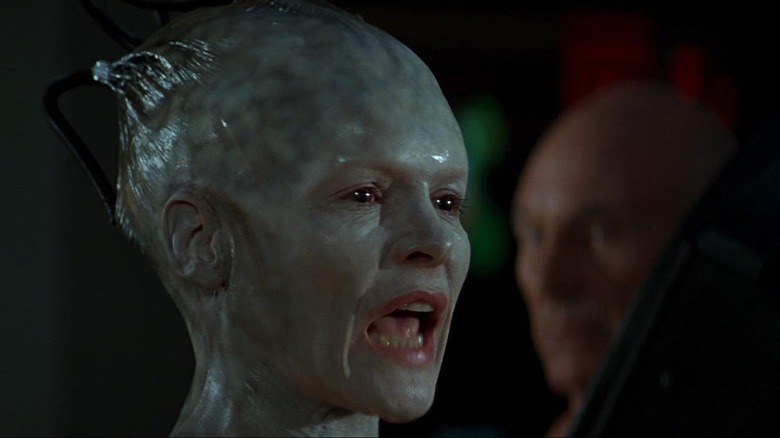 Paramount+
I've always loved the Borg storylines in "Star Trek." The idea of losing your individuality is haunting, and human/Borg interaction really delves into what it means to be a human, an individual, and also part of a community — and hearing that we'd get to see the Borg Queen again in "Star Trek: Picard" season 2 was so exciting. TV Line spoke to Annie Wersching who is playing the Borg Queen this time around, and it seems that this is going to be a different Queen than we've seen before. Wersching said:
"When we find her, she's under distress. We're not used to seeing a Borg Queen who's not completely in control. She's used to having the Collective and the hive and all of the noise in her head of everyone's thoughts and ideas. Now she's quiet, literally for the first time in her existence, so that is different and strange and maddening for her. She starts in such different circumstances than we've seen the other queens in the past."
This perked my ears right up. The Borg Queen is terrifying. We first saw her in the 1996 film "Star Trek: First Contact," where she was played by Alice Krige. She's a powerful force, and she knows Picard from when he was assimilated as Locutus. She sees things as a whole, rather than the individual, but that doesn't mean she's not aware of them. 
We are the Borg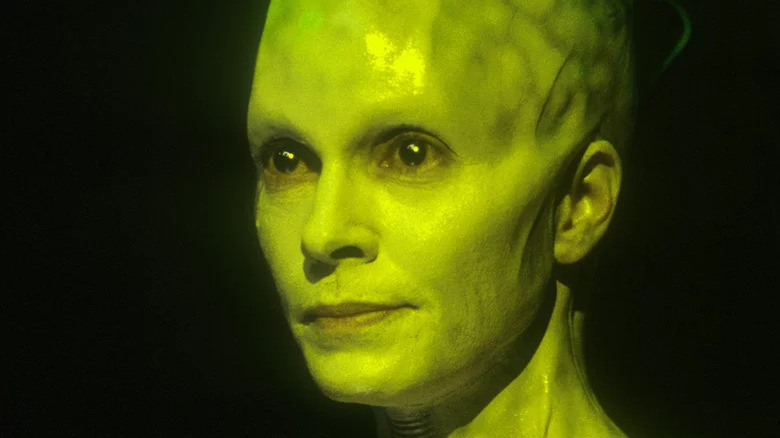 Paramount+
Wersching continued: 
"She's here with the humans, and she's a little bit like, 'Ugh, why can't they just figure this out? It's so easy' kind of a thing until she notices Agnes Jurati (Alison Pill). There's something about Agnes Jurati's mind that the Borg Queen is very interested in. [Jurati is] the only one around who isn't causing her to just roll her eyes at their lesser-than qualities, so it was really fun to see where they took that relationship."
I get that one hundred percent. Agnes is a fascinating character, but I can't wait to see what it is about her specifically that intrigues a Borg Queen! What's even cooler about Wersching playing this role is that her first acting job in Los Angeles was in "Star Trek: Enterprise." This is going to be so cool, if you'll forgive me for gushing. Between Picard and his history with the collective, and Jeri Ryan's Seven of Nine in the series, I cannot wait for the fireworks ... but I'm even more excited for any understanding between Borg and humans that might come from this. 
Part of me wants to watch this episode when I can devote time to dissecting it, but this is one I think I have to see the second it airs. I'm not caught up yet on the show, but I have a feeling this one is going to be spoiled on social media. It's just that I want to stretch this out as much as I can, with season 3 being the last for "Star Trek: Picard."