Star Trek: Picard Season 2 Is Bringing Back The Borg Queen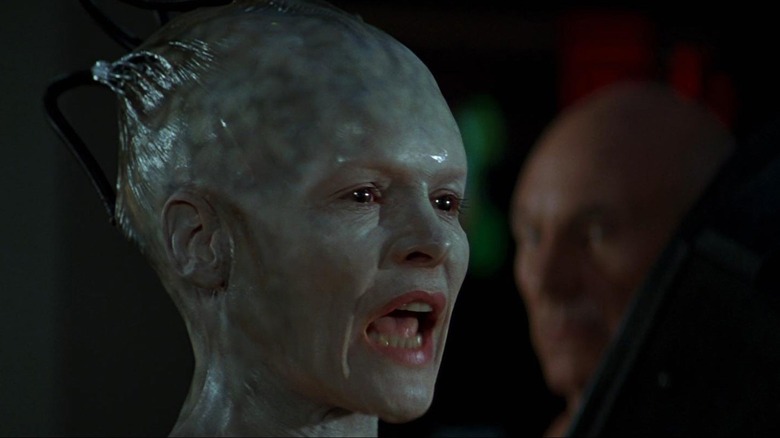 Paramount Pictures
Resistance is futile. The Borg Queen will be assimilated into season 2 of "Star Trek: Picard." Annie Wersching will take over the role, joining "Picard" when the series beams back onto Paramount+ in 2022.
Deadline reports that Wersching will join the cast, not as a guest star, but as a recurring character in season 2. She's no stranger to streaming dramas, having played notable roles in "Bosch" on Amazon Prime and Marvel's "Runaways" on Hulu.
As faithful viewers (or even just entertainment news readers) should know, the Queen isn't the only Borg woman from "Star Trek: Voyager" to appear on "Picard." The trailer for season 2 also showed Jeri Ryan, who will return as a de-Borged Seven of Nine.
There's also a fellow named Q (John De Lancie). We got our first glimpse at him in that trailer, and with this news of the Borg Queen's return, season 2 is shaping up to be a reunion on multiple fronts.
This will be our third contact, at least, with the Borg Queen. The earliest official teaser for "Star Trek: Picard" season 2 explained, "The true final frontier is time," so time travel may be involved here, just as it was when the Borg Queen made her debut back in 1996 in "Star Trek: First Contact."
First (and Second) Contact with the Borg Queen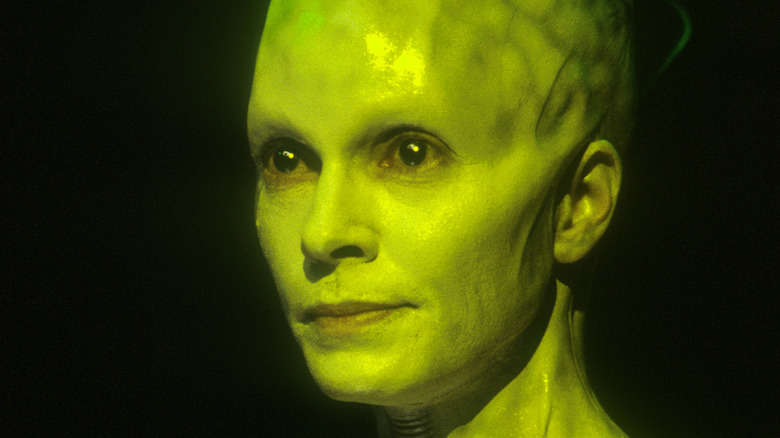 Paramount Network Television
When the Borg collective first appeared in "Star Trek: The Next Generation," there was nary a Queen in sight. If anything, the face of the Borg was Picard himself, who was briefly assimilated into the collective and became Locutus.
It was only in the second "Next Generation" film, "Star Trek: First Contact," that the Borg Queen was introduced. We're coming up on the 25th anniversary of that film this November. Given that they're under heavy makeup and that the movie is almost a quarter-century old now, no one would fault the casual "Star Trek" fan for forgetting that two different actresses have already portrayed the Borg Queen.
The first was Alice Krige, who portrayed the Witch last year in "Gretel & Hansel." Producers added her character as a sort of retcon to make the hive-minded monolith of the Borg a more compelling movie villain. At first, Susanna Thompson played the Borg Queen when the character returned on "Star Trek: Voyager," but then, oddly, Krige stepped back into the role for the series finale, with no explanation for the change.
Now, the game of musical chairs continues and we're on our third Borg Queen with Wersching. 
"Star Trek: Picard" season 2 premieres on Paramount+ in 2022.