ABC And Abbott Elementary Have Partnered With Scholastic To Provide Free Books To Underfunded Schools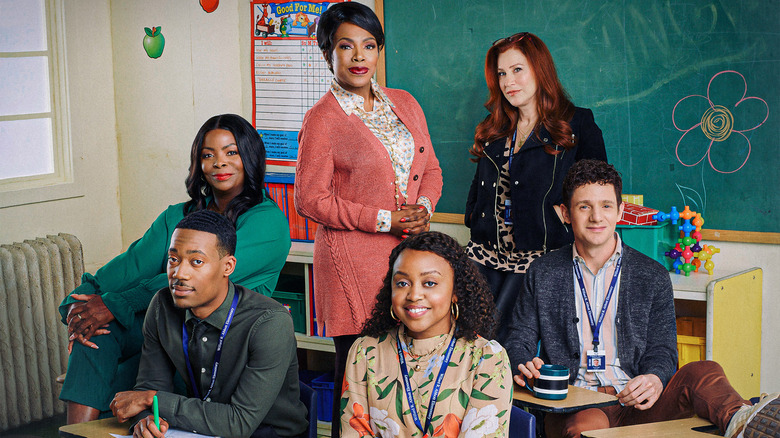 ABC
Quinta Brunson is truly out here putting in the good work to ensure that "Abbott Elementary" talks the talk and walks the walk. The must-see mockumentary sitcom about a group of educators in the Philadelphia public school system, "Abbott Elementary" has been shining a much-needed light on the realities of the American education system, in particular, what it's like to work in an underfunded public school where a majority of the scholars, educators, and administrators are Black. The freshman sitcom exploded in popularity upon release, earning the largest percentage viewership growth from live-plus-same-day numbers to multiple platform numbers after 35 days for any comedy series in ABC history.
With it's vital message on the importance of funding our public school systems, ABC has partnered with Scholastic as the first entertainment brand to provide underfunded schools with free book fairs. Scholastic book fairs likely spark great feelings of nostalgia for a lot of adults, but all book fairs are not created equal. Not every school was given the massive library takeover where students could bring money from home and pick out books to their heart's desire. In underfunded schools all over the country, Scholastic frequently provides one free book to each student through their equitable giving programs, but the selection options are often determined by administrators. It looks like "Abbott Elementary" is stepping up the game, and providing free book fairs at seven Title 1 schools, providing two books per scholar, and 10 books for every educator.
Supporting education across the country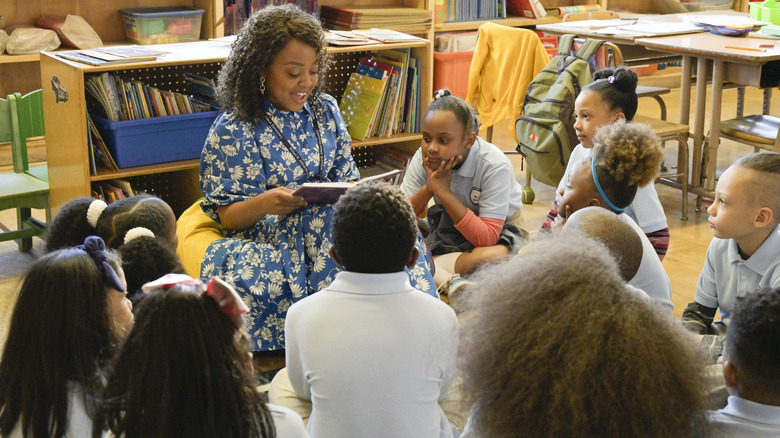 ABC
While "Abbott Elementary" is centered in Philadelphia, the free book fairs will take place across the country. Harrity Elementary in Philadelphia (the inspiration for the show), Siehl Elementary in Erie, Pennsylvania, Bond Elementary in Chicago, Dayton's Bluff Elementary in Minneapolis, Freeman Elementary in Flint, and both Cortada Elementary and Florence Griffith Joyner Elementary in Los Angeles will all be participating. Billy DiMichele, senior vice president of creative development at Scholastic, said:
"Our mission at Scholastic has always been to support teachers and provide them with the resources and materials needed to build warm, positive classroom experiences for their students. That's why we are so thrilled to team up with ABC and 'Abbott Elementary' — a show dedicated to uplifting educators and reflecting their experiences — to put books into the classrooms that need them most and get kids excited about reading and learning."
In addition to the free book fairs, ABC is relaunching their Traveling Teacher's Lounge initiative, which will provide educators with Scholastic books, classroom supplies, breakfast, and "Abbott Elementary" merchandise. During the initiative's first round back in January, Philadelphia, New York, New Jersey, and Maryland schools received more than 1,000 books, 10,000 notebooks, 100,000 writing utensils, and 15,000 materials for arts and crafts. The Traveling Teacher's Lounge is picking back up this week and heading to Dallas on March 10, Houston on March 11, Santa Fe on March 15, Phoenix on March 16, Reno on March 18, and Los Angeles on March 22.