Kraven The Hunter Adds Christopher Abbott As Marvel Supervillain The Foreigner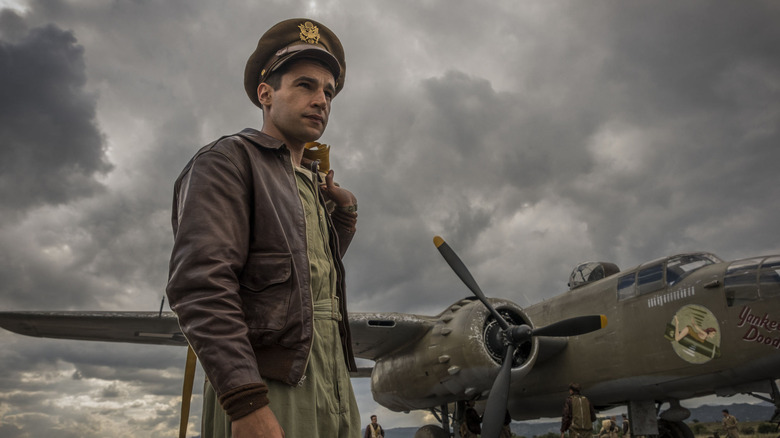 Hulu
Sony continues to build out the cast for its "Kraven the Hunter" movie, which will join other titles such as "Venom" and "Morbius" in its growing universe of "Spider-Man" spin-off movies that don't actually have Spider-Man in them. Christopher Abbott ("Catch-22") is the latest actor to join the Marvel Comics adaptation, joining an ensemble headlined by Aaron Taylor-Johnson, who is playing the title character.
According to Deadline, Abbott has been cast in the role of the Foreigner, an adversary of Spider-Man in the pages of Marvel Comics. This is just one of several villains set to appear in the film, which will also include Chameleon, played by Fred Hechinger ("The White Lotus"), as well as Alessandro Nivola ("The Many Saints of Newark"), who is playing a mystery villain. It appears Kraven will have his hands full in his live-action debut, even if it won't involve him hunting down Marvel's famed webslinger. Ariana DeBose ("West Side Story") and Russell Crowe ("Gladiator") round out the impressive cast.
J.C. Chandor ("Triple Frontier") is in the director's chair for this one, with Avi Arad and Matt Tolmac on board to produce. The screenplay is credited to Art Marcum and Matt Holloway ("Morbius"), as well as Richard Wenk ("The Equalizer"). Plot details remain firmly under wraps for the time being, and filming is expected to begin shortly.
Who is Foreigner?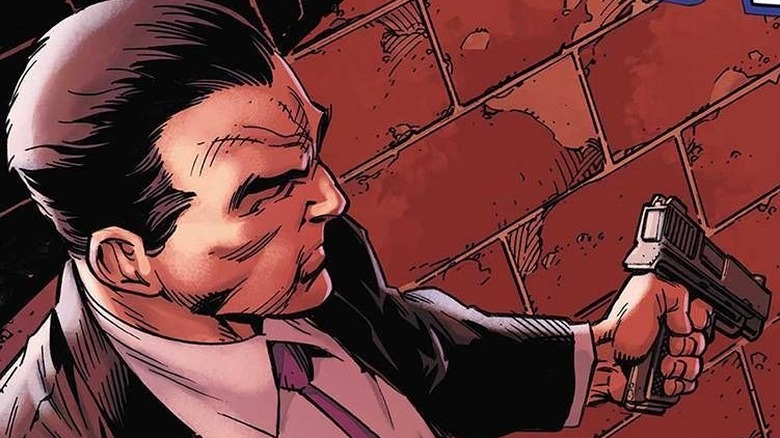 Marvel Comics
Created by Peter David, the Foreigner debuted in the pages of "The Spectacular Spider-Man" #209 back in 1986 and has since become a semi-regular foe in the publisher's catalog, often connected to Spider-Man. While the character has no superhuman abilities to speak of, he is a practiced martial artist, as well as a highly-skilled assassin, making him particularly deadly. Foreigner has, over the years, had some interesting ties to the larger Marvel universe, including being married to Silver Sable. As fans may recall, Sony was looking to make a "Silver Sable" movie at one point. Curious.
For Abbott, this is going to be a big breakout role following his work in Hulu's "Catch-22" — he has yet to truly pop in a major movie yet. Some of his other credits include "Possessor" and "It Comes At Night," and he is set to appear in "The Crowded Room" for Apple TV+ later this year.
"Kraven the Hunter" is currently set to hit theaters on January 13, 2023.