'Silver And Black' Movie Taken Off Sony's Release Calendar, 'Under The Silver Lake' Delayed Six Months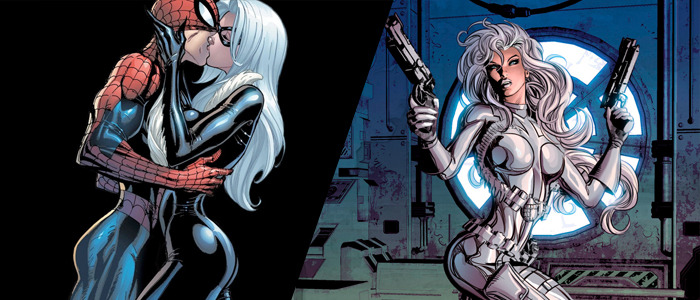 Here's some bad news for the nascent Sony Marvel Universe: one of its upcoming superhero entries, Silver and Black, no longer has a release date. Meanwhile, A24's Under the Silver Lake, an indie film starring Andrew Garfield, has been delayed until December. Read more about both below.
Silver and Black Movie
We've always thought Sony's idea of creating a universe of Spider-man-centric Marvel comic book characters that's entirely separate from Marvel Studios' Marvel Cinematic Universe was weird. While it appears that Venom (the first movie in the Sony Marvel Universe, or "SMU") will make it to theaters on schedule, the next planned entry in that universe has hit a major speed bump.
Silver and Black was originally set to open on February 8, 2019, but Exhibitor Relations reports that the film has been removed from Sony's release calendar altogether:
Sony's SILVER AND BLACK was set for Feb. 8, 2019, but is now listed as the worst date possible...UNDATED.

— Exhibitor Relations Co. (@ERCboxoffice) June 1, 2018


Silver and Black is a female-led superhero movie that centers on Silver Sable and Black Cat, two supporting characters in Spider-Man comics. Silver Sable is a mercenary who hunts war criminals, while Black Cat, AKA Felicia Hardy, is a master thief. In the comics (and the 1990s animated TV series), Felicia Hardy is a love interest for Peter Parker.Gina Prince-Bythewood, the director of movies like The Secret Life of Bees, Love and Basketball, and Beyond the Lights, is in the director's chair for this one. (She also directed the pilot of Marvel's Cloak & Dagger TV series for Freeform.) I was looking forward to seeing what she could do with this, but now we may be in for a long wait.
Under the Silver Lake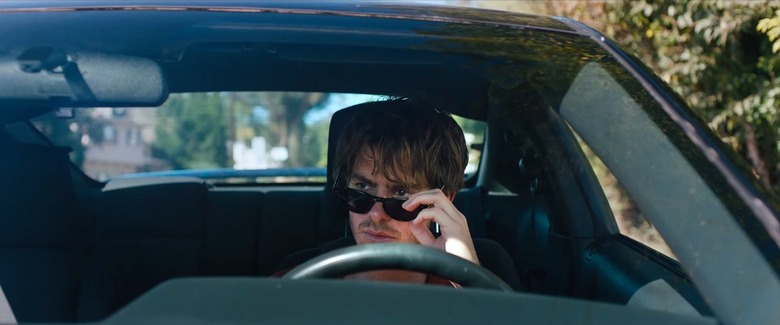 Putting superhero movies aside and heading into the world of indie thrillers, A24 has delayed the release of Under the Silver Lake, an upcoming movie starring Andrew Garfield from It Follows director David Robert Mitchell. Here's the trailer:
We were just weeks from seeing this, but now the movie has been bumped all the way to December 7, 2018.
A24's UNDER THE SILVER LAKE will go into hiding for 6 months and reappear Dec. 7, 2018. Previous date was just 3 weeks away–June 22.

— Exhibitor Relations Co. (@ERCboxoffice) June 1, 2018
Some film reporters who have seen the movie at film festivals already are suggesting that this delay could imply that A24 is re-editing the movie. Many reviews have said that the film is messy, and the overarching implication is that there's a good movie buried somewhere in its two-hour-and-twenty-minute runtime.
But as writer Brian Tellerico pointed out on Twitter, there may be a different reason for the delay:
This could easily be explained by tracking on Hereditary and not wanting another film out there to promote two weeks later. And this way it can play fall fests. Makes sense.

— Brian Tallerico (@Brian_Tallerico) June 1, 2018
A24 has a stone-cold classic on their hands with Hereditary (read our review here), so pushing this in order to devote all of their time and attention to Hereditary getting its proper due may be a smart move for both films. Plus, if they're confident in Under the Silver Lake's trippy noir vision, they may be positioning it for awards contention by slotting it later in the year. Either way, I'm looking forward to checking it out as soon as possible, because I'm super curious about this one.