The Morning Watch: VFX Artists React To Dune, Star Wars Galactic Starcruiser Lightsaber Training & More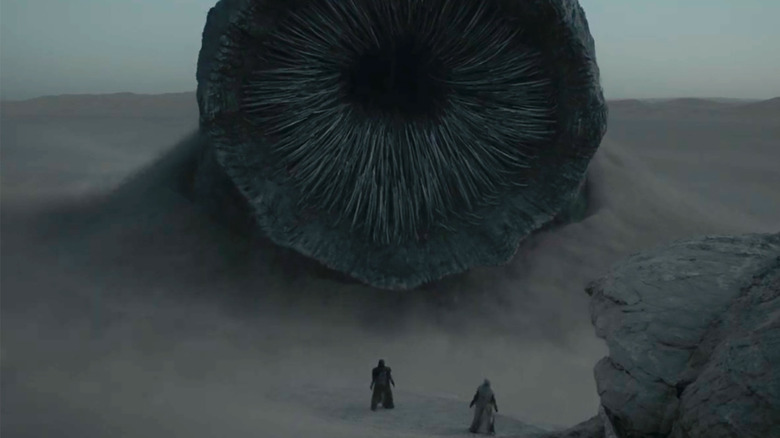 Warner Bros.
(The Morning Watch is a recurring feature that highlights a handful of noteworthy videos from around the web. They could be video essays, fan-made productions, featurettes, short films, hilarious sketches, or just anything that has to do with our favorite movies and TV shows.)
In this edition, the gang at Corridor Crew digs into the visual effects of "Dune" and "Star Wars: Revenge of the Sith." Plus, also get to go about Disney's Galactic Starcruiser and see what a day immersed in a real-life "Star Wars" experience actually looks like. And finally, we get to watch Robert Pattinson break down his career, from "Harry Potter and the Goblet of Fire" through his latest turn as Bruce Wayne in "The Batman."
VFX artists react to CGI from Dune and more
First up, the folks at Corridor Crew recently sat down with Robyn Luckham of VFX company DNEG to discuss some of his work on some gigantic blockbusters over the years, such as "Dune" and "Revenge of the Sith." The bulk of the video provides some pretty interesting insight into some of the impressive CGI creations for "Dune," such as the giant sandworm known as the Shai-Hulud, as well as what can only be referred to as the "human spider thing." Luckham also talks about his brief stint at Industrial Light and Magic, which resulted in him working on classic "Star Wars" characters such as Yoda. He provides some pretty interesting insight into what it's like working on full CGI characters for one of the biggest franchises around.
A day about Disney's Star Wars Galactic Starcruiser
Next, Peter Sciretta and his Ordinary Adventures YouTube channel have revealed an exciting  experience from Disney's extremely expensive Star Wars: Galactic Starcruiser, which is sort of like an immersive cruise that involves a multi-day adventure at Disney World. This video specifically covers day two of their journey, which includes some lightsaber training as well as a trip to Galaxy's Edge in the theme park. Is it really going to be worth around $6,000? This video may help to shed some light on that question for fans who are considering emptying their bank account for a grand "Star Wars" adventure.
The Batman star Robert Pattinson breaks down his iconic characters
Finally, we have this video from the folks at GQ that sees Robert Pattinson breaking down his career, performance-by-performance. It's not necessarily in chronological order, but we do get a pretty comprehensive overview of the actor's journey from "that guy in Twilight" to the highly respected, A-list performer he's become today, including his recent turn in "The Batman." Aside from a bit of personal insight, it's charming to see Pattinson not take all of this too seriously, though definitely takes his work quite seriously.