The Morning Watch: How Picard Revived The USS Stargazer, The Batman Easter Eggs & More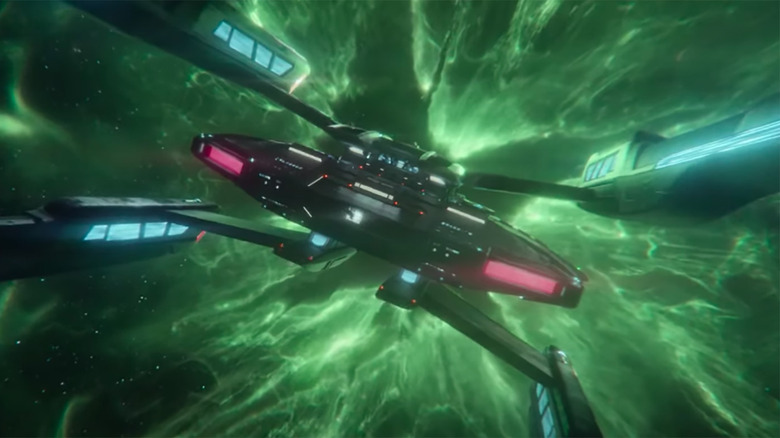 Paramount
(The Morning Watch is a recurring feature that highlights a handful of noteworthy videos from around the web. They could be video essays, fan-made productions, featurettes, short films, hilarious sketches, or just anything that has to do with our favorite movies and TV shows.)
In this edition, the folks at Paramount+ share the secrets behind reviving The U.S.S. Stargazer for "Picard," bringing the character full-circle without dragging out the Enterprise. Plus, there are a slew of Easter eggs and comic referencesyou might have missed in Matt Reeves' "The Batman," including the explanation behind that big cameo. And finally, HBO Max dropped the first episode of "The Official Winning Time Podcast," which will dig into the behind-the-scenes details of the new HBO series from Adam McKay. 
Bringing Picard full-circle with the U.S.S. Stargazer
The first episode of "Picard" season 2, "The Star Gazer," reunites Captain Jean-Luc Picard with plenty of old friends and foes, including Seven of Nine (Jeri Ryan), Guinan (Whoopi Goldberg), and even Q (John de Lancie). It also returned him to his very first command, aboard the U.S.S. Stargazer. The first season of the show was kind of a mess, but season 2 on Paramount+ is kicking off with quite a bang. Learn more about how the series creators brought the Stargazer back and why its inclusion was so important to the series moving forward. 
All of the The Batman Easter eggs you could ever ask for
If you loved "The Batman" but aren't sure if you caught all of the Easter eggs and various comic book references, you're in luck: the fine folks at ScreenCrush have put together a guide to all of them! No detail is too small, and they explain the Maroni crime family connection, that killer Nirvana needle-drop, and so much more. This is a deep dive on all things "The Batman" and its relation to comics, the various Batman animated series, and even the 1966 "Batman" movie. They also explain that surprising cameo, and just what it means to Robert Pattinson's Dark Knight. 
Winning Time gets its own weekly podcast
Last but certainly not least is a new podcast about "Winning Time," called "The Official Winning Time Podcast." Each week, host Rodney Barnes will be joined by someone from "Winning Time," the new HBO Max series about the LA Lakers in the 1980s and how they changed the NBA forever. The first episode features executive producer and director Adam McKay ("Don't Look Up," "Step Brothers"), who created the series, and the two talk basketball, cinematography, race relations, and more.