Star Trek: Picard Season 3 Will Be Its Last, Confirms Patrick Stewart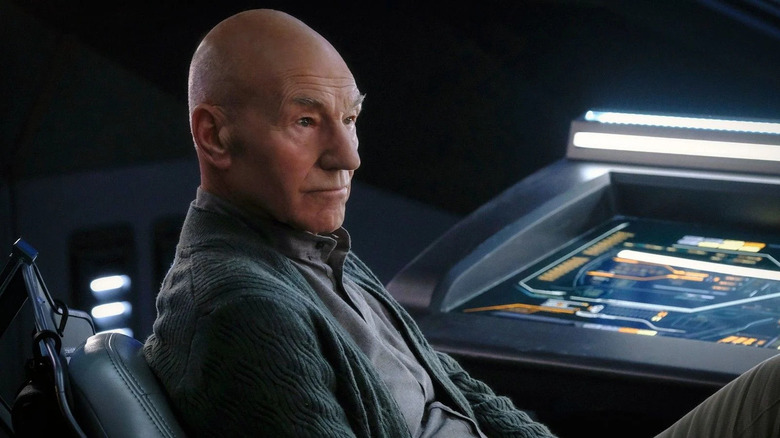 ViacomCBS
When "Star Trek: Picard" debuted on Paramount+ — back in January of 2020 when it was still called CBS All Access — the buzz was enormous. While certain fans were ambivalent (well, this author was ambivalent), many others were eager to see Patrick Stewart, 81, returning to the role he made famous in 1987, and continued to make famous through seven seasons of television and four feature films. Indeed, there was so much chatter about the upcoming first season of "Star Trek: Picard" that a second season had been greenlit even before the first season had aired. That second season is set to be released on March 3 of this year. The third season of "Picard" is already in production (shooting began in September of 2021), and several sequences for the third season were shot concurrently with season 2. 
There will be no fourth season. The third season of "Star Trek: Picard" will be its last.
As confirmed in an interview with Stewart and show producer Akiva Goldsman conducted by SFX Magazine, Stewart will retire the character once the third season wraps. Indeed, Goldsman and Stewart said that "Picard" was never meant to run indefinitely, and there were no long-term plans to keep the series around for upwards of seven seasons (the running time of "Star Trek: The Next Generation," "Deep Space Nine," and "Voyager"). Three seasons was always the plan.
All Good Things...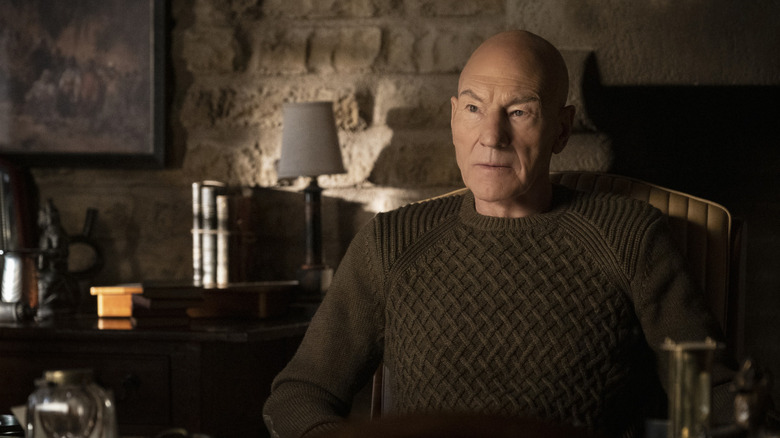 ViacomCBS
"Picard" will not just be the retirement of Picard, but the chance to revisit many characters and elements from "Next Generation." The first season of "Picard" saw the return of the Borg, of Jonathan Frakes and Marina Sirtis reprising their roles as William T. Riker and Deanna Troi, and the return of Brent Spiner not only as Data, but also a descendant of the man who invented Data. Additionally, we caught up with Seven of Nine (Jeri Ryan) from "Voyager," and other minor Trek characters like Hugh (Jonathan Del Arco), Icheb (originally played by Manu Intiraymi, played by Casey King on "Picard" seen getting his eyeball forcibly removed), and heard mention of the Tal Shiar, essentially the Romulan loyalty committee. The second season will see the return of Whoopi Goldberg as Guinan, and John de Lancie as the trickster god alien Q. The second season also features a Borg Queen, a character introduced as Picard's rival in the 1996 film "Star Trek: First Contact." Other guest stars and familiar iconography will doubtless creep into the proceedings as the season airs. 
There have been no press releases as to the content of the third season of "Star Trek: Picard," leaving fans to speculate as to which "Next Generation" cast members will return. To get the rumor mill whirring, let's postulate that season three will feature Capt. Jellico (Ronny Cox) and Gul Madred (David Warner), and ... why not?, LeVar Burton and Michael Dorn. Note: These are not at all confirmed. These are completely invented rumors by the author. 
Star Trek's Long Life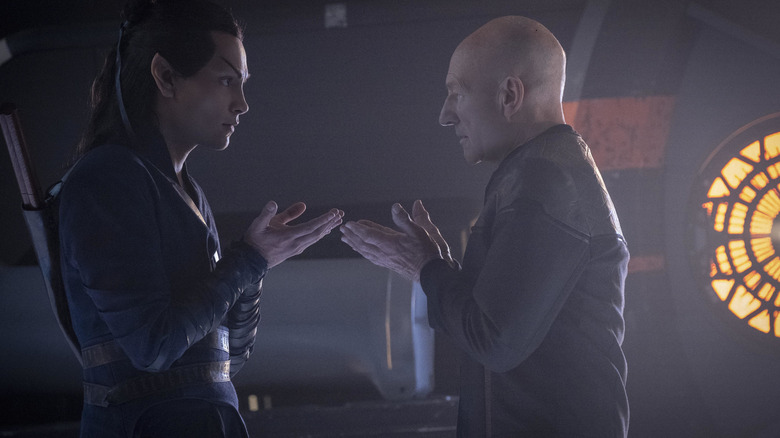 ViacomCBS
The shuttering of "Picard" after only three seasons is unusual in Trek history. As mentioned, "Next Generation," "Deep Space Nine" and "Voyager" each ran for seven seasons. The original "Star Trek" ran for only three seasons, and the animated series only lasted two, but modern Trek remained a powerhouse from 1987 until the cancelation of the fourth season of "Enterprise" in 2005. In the Paramount+ era, Trek shows seem permitted to live ad infinitum, with "Star Trek: Discovery" recently being renewed for a fifth season, the animated series "Star Trek: Lower Decks" returning for a third season, and "Star Trek: Strange New Worlds" committing to season 2, even though its first won't debut until May 5. "Star Trek: Prodigy," meanwhile, is currently finishing its first season.
While the quality of these shows has been hotly debated among Trekkies, the sheer volume of them is certainly impressive. If one includes "Short Treks" as a separate entity, it will mean that — by the time the third season of "Picard" airs — six Trek TV shows will be running simultaneously. Perhaps Paramount is clearing the slate. Or perhaps Stewart merely wanted to quit, as is his right.