How LeVar Burton Feels About Star Trek Conventions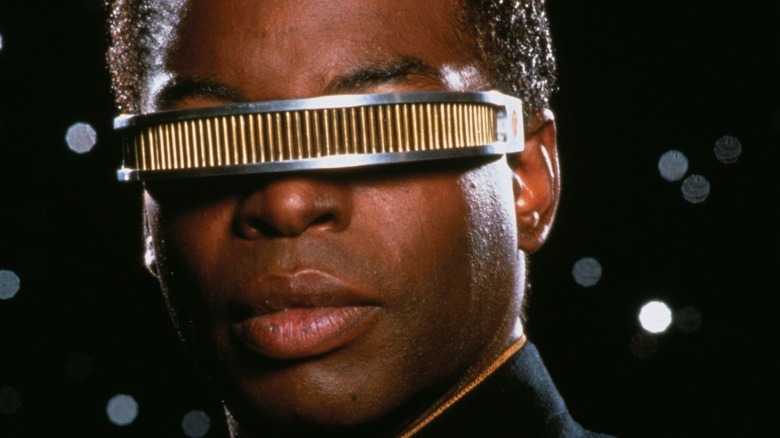 CBS
If there's one thing I miss about the world before the pandemic, it's nerd events. Be it D&D games, midnight movie screenings, or a good old fashioned comic convention, it's nice to have a place to bask in the joy of fictional worlds with other people for brief time. Some of my favorite memories involve some good friends and the packed lines of San Diego Comic-Con. 
However, conventions still have their fair share of problems — ones that are hard to miss. While some good conversations can be had in packed lines for panels, the wait is still difficult. Panels themselves can turn into a secondhand embarrassment nightmare if fans ask rude or inappropriate questions to creators and actors. The entire Autograph Industrial Complex can be a cringe fest. And, while I think it would be fun to be a panelist at a convention, it does seem to be a grueling process for particularly famous people. Bad experiences are bound to happen when a lot of people packed with enthusiasm gather together (someone was stabbed in the eye with a pen in Hall H back in 2010), which is the reason fan etiquette has become a bigger topic as conventions scenes grow. 
Someone like LeVar Burton, who played the iconic character of Geordi La Forge on "Star Trek: The Next Generation," has had his fair share of convention experiences. He has probably seen the full spectrum of fan convention reactions, as "Star Trek" conventions have been going on since the early 1970s. After all this time, how does Burton actually feel about them? 
Burton Was a Fan of Star Trek Before Starring on It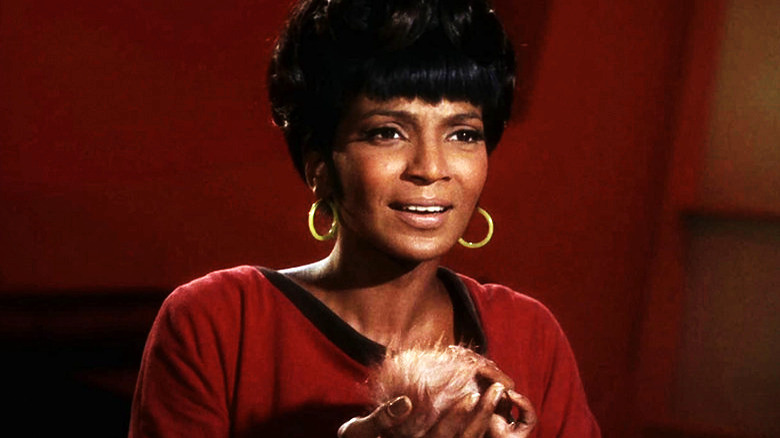 Paramount TV
Fellow "Star Trek" nerds will be glad to hear that Burton was already one of us before he ever had a role on the show. In an interview with Rolling Stone, Burton said if he wasn't at conventions as a panelist, he'd be there as a fan. 
"Star Trek was really important to me growing up, because what Gene Roddenberry was saying to me was, "When the future comes, there's a place for you." That's huge. Representation f***ing matters. It does. Me being able to see myself in [original series actress] Nichelle Nichols was not simply inspiration, it was validation. That's how powerful the medium can be."
From Burton's point of view, "Star Trek" provided a glimpse of a hopeful future of equity. It was an impactful vision to present to the world in 1966, considering the Voting Rights Act passed only one year previous. What it really came down to was the simple but radical notion of having actress Nichelle Nichols on screen in a position of respect. Burton is not the first person to impress upon people how much her portrayal of Lt. Uhura mattered to them. For Whoopi Goldberg, who also starred on "Star Trek: The Next Generation," seeing Nichols on "Star Trek" broadened her view for what was possible for her own future. Nichols' legacy cannot be understated, as she teamed up with NASA recruitment and helped usher in more diversity to the program; she's partially responsible for sending the first women, Black men, and Asian Americans into space.
Famously, civil rights activist Martin Luther King, Jr. was the one who encouraged Nichols to stick with the role, knowing how important it was that a Black actress was playing a role that had nothing and everything to do with her race. He was assassinated only two years after the show's debut.
In 2013, LeVar Burton told Forbes, "Well, Nichelle certainly paved the way for all of us people of color in the Star Trek universe. She was the first. She is the grande dame." 
Matters of Representation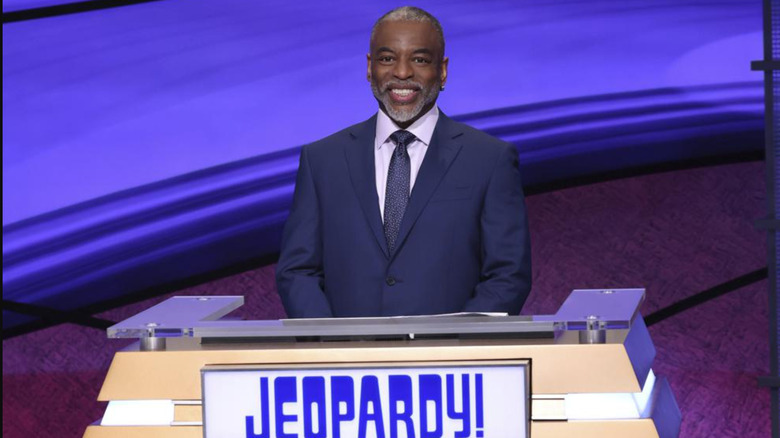 Sony TV
Burton's sentiment on representation is spot on, and it can be seen in the trends of what's happening in the world of fan culture itself. Once known for mostly white male attendees, comic convention demographics have shifted a lot over the last ten years with moves to bring in more diversity in pop culture. In 2019, New York Comic Con attendance was roughly 51% male and 48% female. There is anecdotal evidence that after the release of "Black Panther," more Black people attended San Diego Comic-Con, not only as guests and cosplayers but as panelists. That's another important part of conventions: the presenters and panel topics themselves. Most major conventions have panels dedicated to the topic of diversity within media, and they are popular. These spaces give creators and fans from many backgrounds and life experiences a place to come together to discuss media with a specific lens.
Even though genre films, shows, and books are often maligned as somehow less-than when compared to mainstream drama and comedies, they thrive when it comes to engaging audiences to dream differently. There was a rise in interest from women to join STEM fields when "The X-Files" became popular, known as the commonly as "Scully Effect." Interesting evidence from psychology studies even indicates that stories have a strong impact on how our minds understand the world itself. One study in particular showed that fiction "radically alters the way information is processed." 
When people see Nichelle Nichols or LeVar Burton on screen as Black people exploring space in the far-flung future, it radiates through an audience. Some things never considered before become possible, and perceptions are altered. Perhaps this is the most important and powerful aspect of science fiction and fantasy shows like "Star Trek": By its very nature, it is not bound to the rules and prejudices of this Earth in order to tell new and creative stories.