The Daily Stream: Edgar Wright's The Sparks Brothers Is A Must-Watch Music Documentary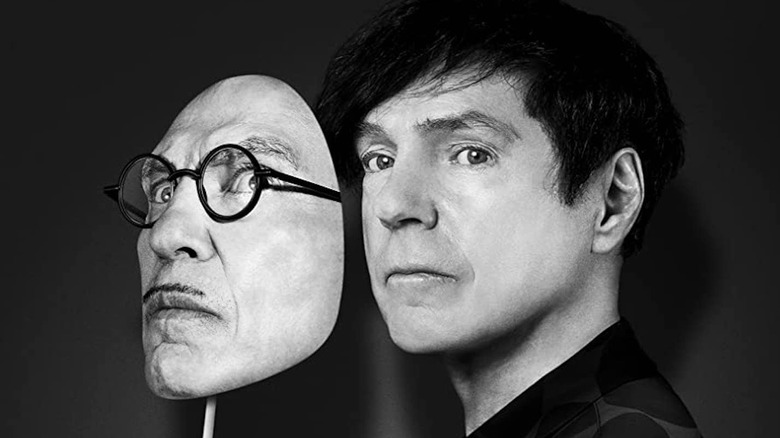 Focus Features
(Welcome to The Daily Stream, an ongoing series in which the /Film team shares what they've been watching, why it's worth checking out, and where you can stream it.)
The Movie: The Sparks Brothers
Where You Can Stream It: Netflix
The Pitch: As its title suggests, "The Sparks Brothers" is about Ron and Russell Mael, the brothers behind Sparks, the best band you may never have heard of. Filmmaker Edgar Wright ("Last Night in Soho," "Baby Driver") pulls back the curtain on the inscrutable duo, giving them the career retrospective they deserve. Using a delightful mixture of animation, concert footage, interviews and more, self-described Sparks fanboy Wright lovingly pays tribute to a band that he describes as "successful, underrated, hugely influential, and overlooked all at the same time." 
The film features appearances from a great many people who are only too happy to gush about Sparks. There are interviews from musicians as varied as Sonic Youth's Thurston Moore, Beck, and "Weird Al" Yankovic, to actors like Mike Myers, Patton Oswalt, and Jason Schwartzman, to writers such as Neil Gaiman, and Amy Sherman-Palladino and Daniel Palladino. At the time of the documentary's filming, Sparks had released twenty-five albums across their over 50-year career, and Wright covered every single one of them. The film chronicles their entire musical journey, which hasn't always been easy.
Why it's essential viewing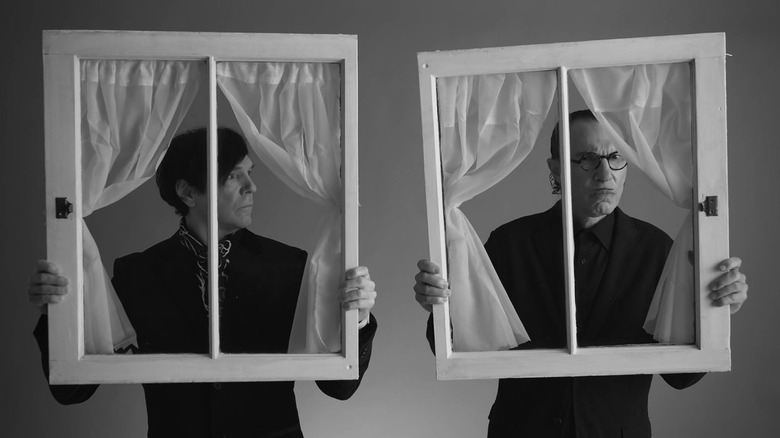 Focus Features
Sparks is a band that I've had a difficult time explaining for years. I'm constantly recommending them, and yet people always ask the same question that stumps me every time: "What do they sound like?" 
It's not that Sparks don't have any influences, but it's really tough to compare them to anyone. Whether ahead of the times as they often were or seemingly out of touch with mainstream music altogether, they've always sounded distinctly like themselves. However, that sound is constantly evolving. Sure, you could call some of it glam rock, or synth-pop, or even new wave, but by the time you get to their 2000s output, there really isn't a genre to describe what these two are doing, and that's absolutely amazing.
As evidenced by "The Sparks Brothers," countless bands worship at the alter of Sparks, including Depeche Mode, New Order, Duran Duran, and Faith No More. Beck even says, "Throughout all the years that I've been making music if you get on a tour bus and you sit on a long drive with a bunch of musicians, eventually the conversation will go to Sparks." It's fascinating to see the impact this band has had not only on musicians, but on other creative types as well, something that the Maels expand upon in our own interview with Wright and the brothers.
Sparks' music is not only groundbreaking and subversive, but also so damn catchy. If you ever get the opportunity to see them in person — I miss live music so much — do it! It's a truly unique experience, from Ron's penetrating stare and trademark mustache, to Russell's beautiful voice and exuberant stage presence. Of course, the most important aspect Wright pays tribute to in the movie is their music, which is prominently featured throughout the film as the auteur affectionately goes through every album.
If you need a starting point, "Kimono My House," "Propaganda," or "Indiscreet," are a great place to begin, though "Gratuitous Sax & Senseless Violins" is undoubtedly the greatest album title of all time. Other favorites of mine include "Angst in My Pants" and "Lil' Beethoven," though you can't go wrong with any of them! Despite the fact that the brothers are in their 70s, they haven't slowed down a bit. The duo released another excellent album in 2020, and also wrote both the story and the music for the wonderfully weird movie "Annette," which came out in 2021.
If you're new to Sparks, this movie might just be a revelation, but even if you're a longtime fan, you're just going to love them even more. I'm listening to Sparks as I write this and honestly, I'm hoping you will soon too. What are you waiting for? Go stream "The Sparks Brothers!"