Bill Burr To Direct And Star In Old Dads, A Movie About, Uh, Old Dads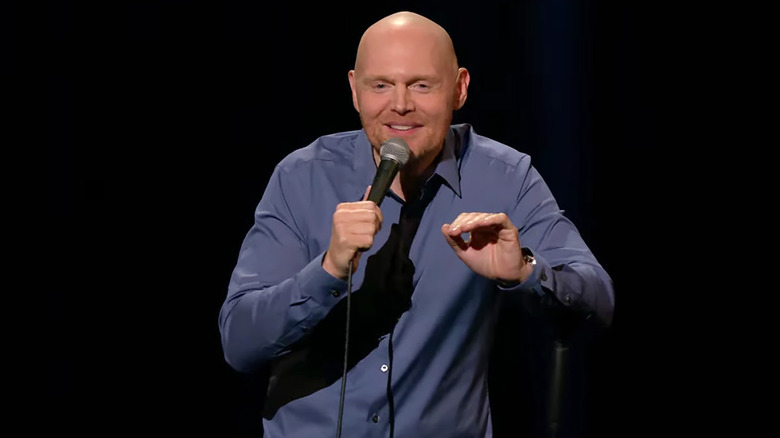 Netflix
As if Bill Burr wasn't already dadding hard enough with his Netflix animated series "F is For Family," he's going to be perfecting his niche as an old dad by writing, directing, and starring in the new original comedy film "Old Dads." Joining Burr is Emmy award-winner Bobby Cannavale ("Boardwalk Empire," and Emmy nominee Bokeem Woodbine ("Fargo"), who we assume will also be repping the world of old dads. The film is being produced by Miramax in conjunction with Burr's All Things Comedy banner. "Old Dads" also marks the feature directorial of Burr, which began filming in Los Angeles just yesterday.
Per Deadline, the script by Burr and Ben Tishler ("When Metallica Ruled the World," "What Would You Fight For?") follows Burr as a middle-aged father who, along with his two best friends, sells their company to a millennial. Suddenly, the trio realize that they're out of touch, behind the times, and together must figure out how to make it through the complicated and ever-changing world. Tishler and Burr are producing alongside Bill Block ("Bad Moms," "Dirty Grandpa"), Monica Levinson ("Borat," "Bruno"), and Mike Bertolina ("Bill Burr: Paper Tiger," "Nicole Byer: BBW").
A semi-autobiographical story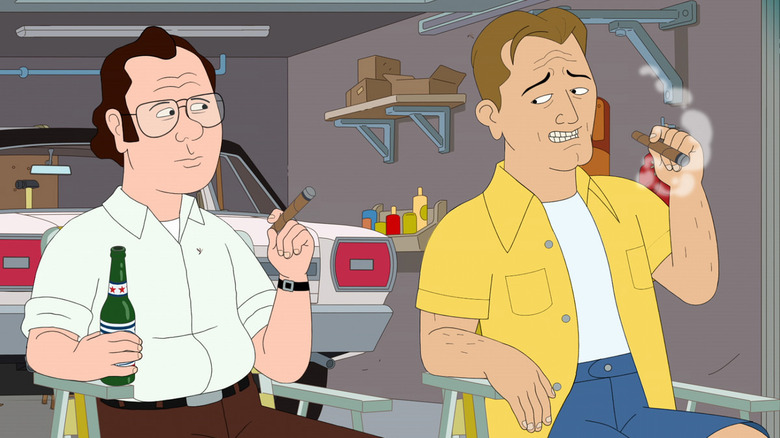 Netflix
Burr is well-known for his relatable comedy, typically using experiences from his own life to fuel his comedy, and "Old Dads" is no different. "I'm very excited to start shooting Old Dads," Burr said in a statement. "This comedy is based on my own and my co-writer, Ben Tishler's, lives." Burr went on to say that Miramax has been a great company to work with, and that he thinks audiences are "really going to like this movie." Miramax CEO Bill Block echoed the sentiments, stating: 
"Burr is one of the top comedic voices of his generation and he has written a script that's not just unwaveringly funny, but also full of heart and unfiltered cultural commentary. We're thrilled to be collaborating with him and this fantastic cast, including Bobby Cannavale and Bokeem Woodbine."
Making comedy films about dads isn't easy, with many leaning too heavily into the trope of weaponized incompetence or making disrespectful insinuations about gender roles. If "F is For Family" has proven anything, Burr knows how to make a relatable comedy about the dysfunctions of fatherhood without resorting to cheap stereotypes. That said, he came under fire after hosting "Saturday Night Live" back in 2020, with his opening monologue drawing both praise and massive criticism. Burr has always been a provocative comedian unafraid of polarizing his audience, and the "unfiltered cultural commentary" promised in "Old Dads" means we're likely in for a lot more discourse when the movie releases.