Bill Burr Lights Up A 'Saturday Night Live' That's Much More Satisfying Than The Season Premiere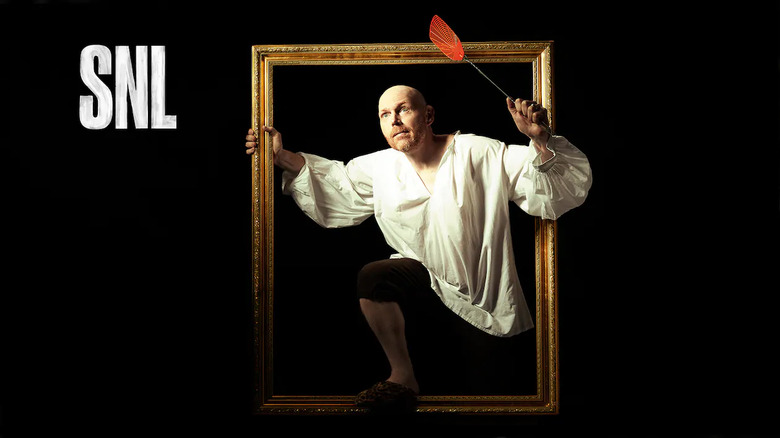 Saturday Night Live got off to a bit of a rough start last weekend with an uneven episode and a production that was full of hiccups. But perhaps it was just season premiere jitters for the first show back in the studio since the coronavirus pandemic forced the series to do three remotely produced episodes to close out the previous season. The new episode of SNL with comedian Bill Burr hosting for the evening saw a big step up in quality, and it was even a little more edgy and dark than what we usually get from the sketch show.
The Best
Sam Adams – Following in the footsteps of the Dunkin' Donuts commercial with Casey Affleck while back, this faux Sam Adams ad has real Bostonians trying a new pumpkin spice ale from Sam Adams, and you already know how that's gonna go. Bill Burr brings his standard mouthy, blue collar antics to this sketch to great effect, and that fight at the end with Mikey Day ends the whole thing with a huge laugh. We need even more of these Boston-set commercials.
Don Pauly – The premise for this sketch is a brilliant one. The head of a major Italian crime family has just gotten out of jail after a 20-year sentence, and he has some catching up to do with the woke times. All of the younger mob members have progressive attitudes and keep calling out Don Paul for his problematic choice in words. Burr, famous for his politically incorrect rants, is the perfect person to lead this sketch, and it takes it a level hilarity that I'm not sure many other hosts could have achieved.
The Average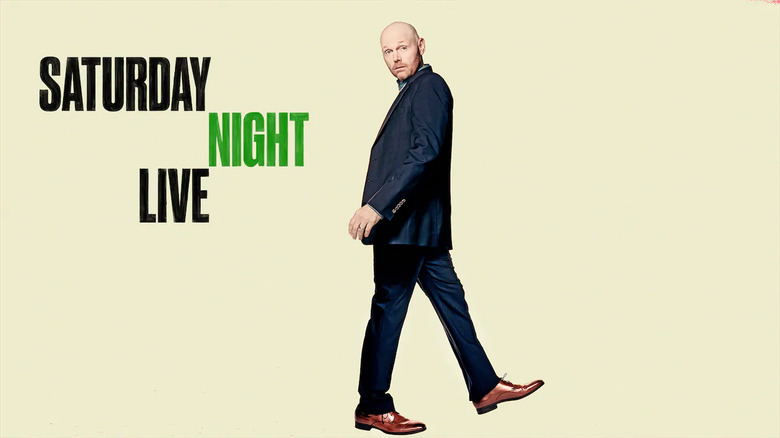 New Normal – I'm a sucker for when people confidently say things wrong. In this case, we have a couple who has been quarantining for six months suddenly learning that things like "unpresidented" and "noon normal" aren't quite the right phrases they've been hearing over and over again. That's amusing in itself, but it's Bill Burr and Kate McKinnon's total breakdown that follows which makes this really funny. The pacing and timing is a little off at times, but it didn't throw it off much.
VP Fly Debate – Well, the vice presidential debate sketch was certainly a step up from the presidential debate sketch from the season opener. There was a lot better material to make a mockery of this time, and even though it still overstays its welcome by being over 12 minutes long, there's a wider variety of good bits here to make it succeed more.
At first, I was frustrated with how they shoehorned Jim Carrey as Joe Biden into this sketch, just as they did with Kamala Harris in the season premiere, but then they turned it into a parody of The Fly, and I was fully on board. Unfortunately, it wasn't executed quite as well as it could have been, largely because whatever Carrey was doing for his Jeff Goldblum impression just wasn't working, but it wasn't a complete dud by any means.
The Worst
Sports Debate – Though there's a solid premise at the center of this sketch, this one seemed to have a lot of issues with timing, both in jokes and technically. From the blocking to the shot changes and plenty of line flubs, there was just something off about this sketch. That's a shame, because having a white guy gloating about winning a bet when the two Black broadcasters are lamenting another racially motivated shooting is a darkly funny launching point. But it just totally fell apart on the live show. However, you won't see the worst version of the sketch, because the one that ended up online has been edited to make things go a little more smoothly.
Enough is Enough – Even though Beck Bennett succeeds magnificently at making a cringey political rap for TikTok or Snapchat or whatever the hell the kids are rapping on these days, the sketch as a whole just isn't that funny. It's the same joke over and over again, and while that has worked plenty of times in SNL sketch comedy history, it just doesn't land well here. But the appearance by Jason Momoa was a nice surprise.
Weekend Update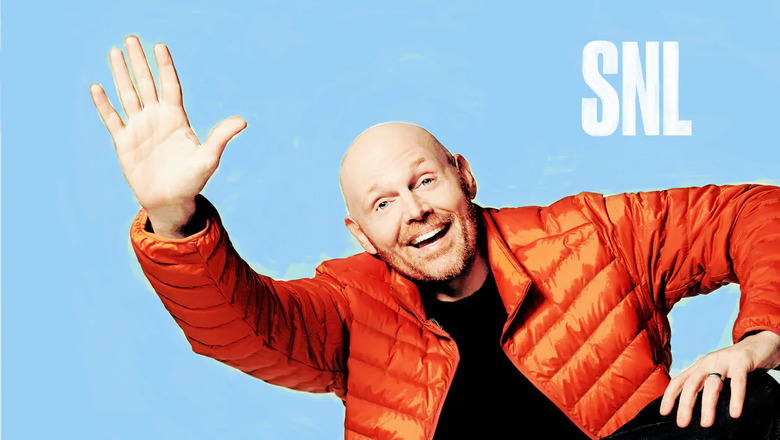 Colin Jost and Michael Che were on fire in this edition of Weekend Update. Not only do they continue taking killer jabs at Donald Trump and all the craziness he's been up to this week, but they have some incredibly dark and twisted one-liners this time too. They get the kind of groans that you want from an audience, where they're uncomfortable about the punchline because it's so honest and dark, but you still can't help but slowly laugh.
Dr. Wenowdis on Trump's Televised Health Exam – For some reason, a lot of people are celebrating this bit as a spontaneous breaking of character from Kate McKinnon. But that's clearly part of the bit. This is a silly character that shouldn't sustain an entire segment on Weekend Update, and that's the point. McKinnon tossed on a wig and mustache and was just being goofy, and they turned it into a moment where she can acknowledge that maybe, like a lot of people, she's not doing so well right now, and things like this are helping her get by. It's actually a nice moment mixed with some silly humor, but make no mistake that it's completely scripted.
Pete Davidson on J.K. Rowling's Transphobic Comments – Pete Davidson is looking a lot better these days. He definitely put on some quarantine weight, and I mean that in the best way possible, because he appears to be happier and healthier. And this is one of his great, standard bits at the Weekend Update desk. However, I will say that despite this being a funny segment, I would have appreciated it even more if they actually got a little more specific about how J.K. Rowling's transphobic comments are so despicable. Because it's mostly just a generic, this is bad and it's pissing off Harry Potter fans instead of digging into details. But like I said, it's still very funny.
The Host
If you thought Chris Rock lashed out about what the coronavirus pandemic as done to us as a population, then Bill Burr will blow your mind with his opening monologue. Though Burr does seem to have the same issue that Rock did by using some material that clearly hasn't been tested on a comedy club audience, it's not nearly as obvious. And Burr's monologue is somehow even more edgy and scathing than Rock's. Burr has always been known for being politically incorrect from time to time, and this is no exception. This is a great monologue, and it really set the stage for the entire night.
The MVP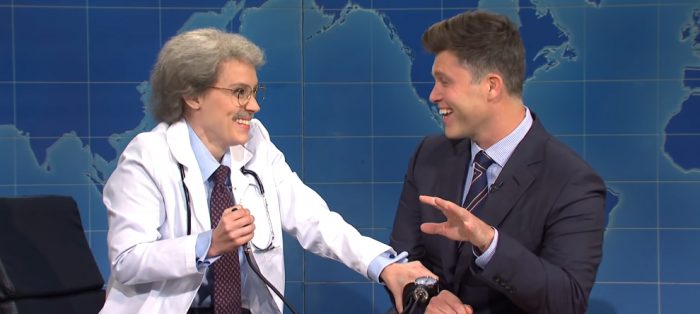 Kate McKinnon – Even though she didn't make waves in the two best sketches of the night, McKinnon's Weekend Update bit and her increasingly unhinged breakdown from the "New Normal" sketch was enough to make her the MVP this week. Honestly, Bill Burr could have easily been given this honor, especially since he did such a phenomenal job as a first-time host, but that Weekend Update bit felt like something special. It worked so well that it convinced some that it wasn't just a gag, and it's a moment of honestly at a time when a lot of people need to know they aren't alone in the amount of stress they're feeling everyday.
The Final Word
This was a vast improvement over the rough season premiere, and I'm glad that Bill Burr's opportunity to host SNL wasn't ruined by the coronavirus pandemic. Burr isn't really know for sketch comedy, and even though he's not the most versatile performer, the writers were able to give him some great characters that fit his comedic persona and skills, and it worked fantastically. Here's hoping they can keep this momentum going into next week when Issa Rae hosts on October 17.