Loki Producer On Laser Armadillos And Testing Kevin Feige's Limits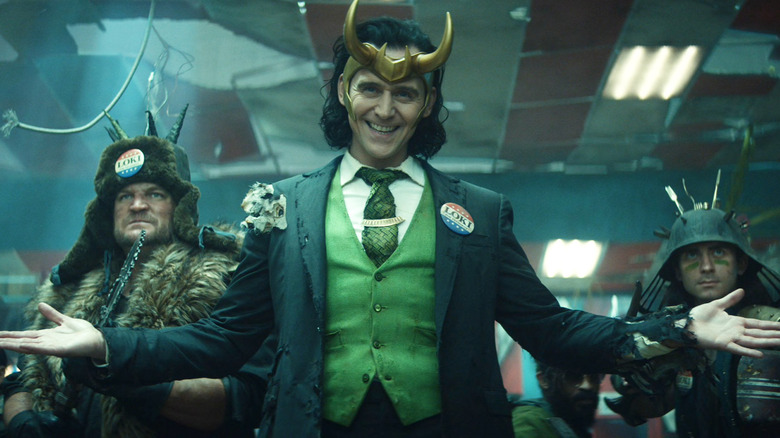 Disney
If there's any Disney+ series that ought to push the limits of just how wild and outrageous the Marvel Cinematic Universe can truly be, it's "Loki." The titular character is known as the god of mischief, after all, so there's absolutely no excuse to not have him running around being chaotic — be it for purposes good or bad. 
There were very much times when "Loki" season 1 did exactly that, like when it paired Tom Hiddleston's trickster antihero with some of his more outlandish variants, most notably Alligator Loki, AKA "Croki." But at the same time, it could stand to go a whole lot further in season 2 — not least of all when it comes to Loki's bisexuality (which has so far amounted to little more than lip-service).
To his credit, it seems like "Loki" season 1 head writer Michael Waldron did, in fact, make an effort to take things as far as he was allowed. Most notably, the "Marvel Studios Assembled: The Making of Loki" special revealed that Waldron had initially conceived a montage of Loki doing his best to test the power of the Time Variance Authority, including visiting different time periods, "doing crazy mischief, aka sex," collecting the Infinity Stones, having "more sex, bi, alien, etc.," and so on. Thankfully, if Waldron is to be believed, he will only continue to bat for the fences in season 2, even as he shifts into an executive producer role only.
We demand laser armadillos!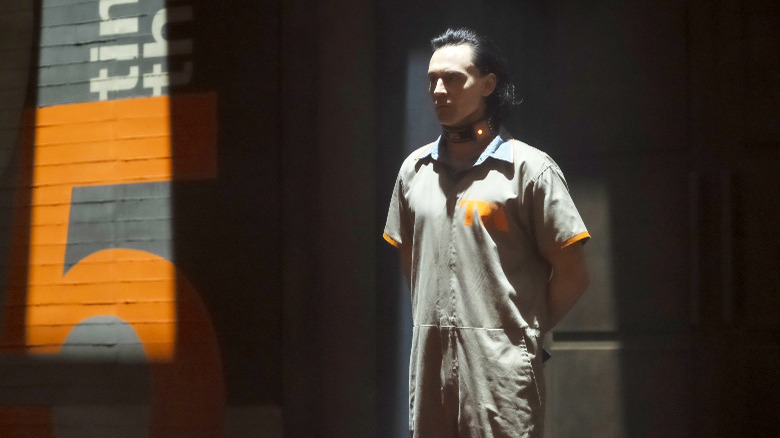 Disney
Speaking at a panel hosted by the Royal Television Society in London (via ComicBook.com), Waldron talked about the need to constantly check where Marvel Studios president Kevin Feige will and won't draw the line when it comes to Loki's antics. "You've got to test the fences," he explained, adding:
"With [Marvel Studios president] Kevin Feige, you get to see how far you can go. So you write in [Loki's variant] Sylvie soccer kicking an armadillo with a laser mounted on its back and they tell you 'OK, that's too much. I like the mind invasion but maybe pull back on the laser armadillo.'"
I, for one, would green-light a laser armadillo in "Loki" season 2 without hesitation, but I'm also not in charge of running the biggest film and TV franchise in the world right now. As for Waldron, he's entrusted "Loki" season 1 scribe Eric Martin (who's also a writer on "Heels" and served as a production assistant on "Rick and Morty") to fill his spot as head writer for the series' next batch of episodes. Fingers crossed, then, the latter will do his best to take things in an even weirder direction.
Aiding Martin in his quest are directors Justin Benson and Aaron Moorhead, who will fill in for "Loki" season 1 helmer Kate Herron. The cult filmmakers behind such mind-bending, low-budget, sci-fi movies as "Synchronic" and the upcoming "Something In The Dirt" are coming off directing part of Marvel's next Disney+ series "Moon Knight," which hopefully bodes well for their efforts to hold onto their more bizarre inclinations while playing within the boundaries of the MCU.
"Loki" season 2 will reportedly start filming in summer 2022 for an as-yet-unannounced premiere date on Disney+.