Loki Season 2 Reportedly Set To Begin Filming This Summer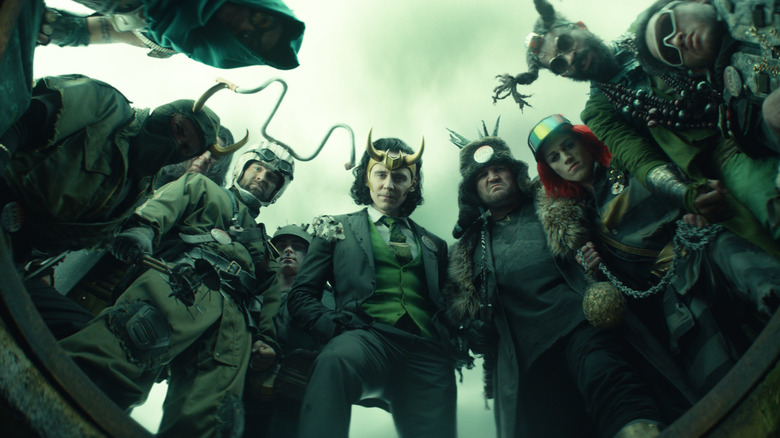 Disney+
Heads up, Marvel fans, it looks like everyone's favorite trickster god is getting back to mischief this summer. A new report reveals that "Loki" season 2 is expected to begin filming this summer, which should put the Marvel Cinematic Universe series on track to arrive next year. 
According to a roundup of projects gearing up for production in the United Kingdom (via Backstage), "Loki" season 2 will apparently get cameras rolling at Pinewood Studios sometime this summer. That is a little unspecific, but it does give us some idea of the timetable at play here. 
The big question is, who will be behind the camera? Director Kate Herron, who helmed the first season, is not coming back, so the director's chair is wide open. 
Another key question has to do with the cast. Naturally, Tom Hiddleston will be back as the title character, and we can likely expect Sophia Di Martino (Sylvie), Owen Wilson (Mobius), and other key cast members to return, but there will surely be new characters involved as well. The listing does note that the "casting department is likely to be led again by Sarah Finn and Krista Husar, with Jacqueline Gallagher, Gregory Korn, and Lory Shaye." So perhaps we'll get word of new cast members signing on in the coming weeks/months to help explore the aftermath of that wild season 1 finale.
A Further Exploration of the Multiverse?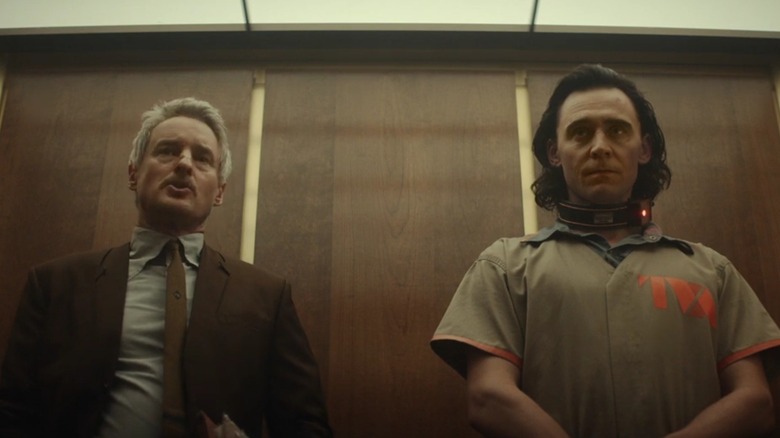 Disney+
"Loki" season 1 ended with a bang as Loki and Sylvie came face-to-face with He Who Remains, AKA Kang the Conquerer, played by Jonathan Majors, who will be tackling the same role in "Ant-Man and the Wasp: Quantumania." Sylvie couldn't keep her cool and killed Kang, which had a ripple effect across various timelines, unleashing variants of Kang across the multiverse. Loki returned to what he thought was his own timeline, only to discover that the TVA had been wildly changed and there was even a statue erected in Kang's honor. Plus, Mobius had absolutely no idea who Loki was. All in all, the finale served as a major cliffhanger, and many threads were left dangling. Those threads need pulling.
Between "Spider-Man: No Way Home" and the upcoming "Doctor Strange in the Multiverse of Madness," it's pretty clear that Phase 4 of the MCU is going to be all about the multiverse. There is almost no question that the show's second season is going to double down on that idea, as it largely helped to tee up the expansion of the Marvel Cinematic Universe, explaining the existence of the multiverse. With much of that explanation out of the way and bigger things on the table, the next batch of episodes could be pretty wild, that much is clear.
"Loki" season 2 does not yet have a release date, but we can likely expect to see it sometime in 2023.