Another Heist Hits Netflix As Equipment Stolen From The Set Of Lupin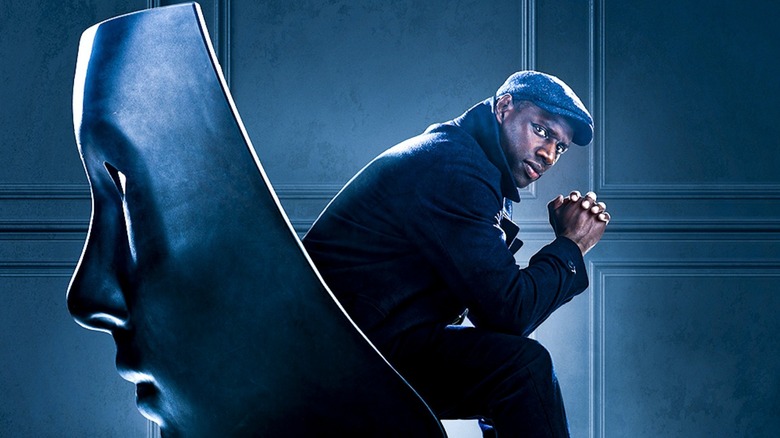 Netflix
Update (March 18, 2022): Variety reports that suspects in the most on-brand heist ever were arrested on March 9, and some of the stolen equipment has been recovered.
Last week we reported that over $200,000 worth of props were stolen from the set of "The Crown," and it seems like Netflix can't catch a break. As it turns out, one day after the set theft for "The Crown," a robbery took place during the French shoot for the upcoming third part of "Lupin." The show is currently being filmed in the Nanterre neighborhood outside of Paris, putting production on a three-day hiatus. It was reported that the set was ambushed by approximately 20 people with faces covered who broke onto set by throwing mortar fireworks. It's been estimated that around €300,000 ($333,000) worth of equipment was taken. This brings the total losses to over half a million dollars in roughly a 24 hour time period. Here's hoping they have good insurance. 
The news was confirmed to Variety with Netflix saying, "There was an incident on Feb. 25 while filming the upcoming season of 'Lupin.'" They continued, "Our cast and crew are safe and there were no injuries."
The irony of course being that "Lupin" is based on Maurice Leblanc's 1905 character Arsène Lupin, one of the most prominent examples of the "gentleman thief" trope. The character has appeared multiple times throughout the history of entertainment, and the popular "Lupin III" turned the character's grandson into an anime icon. A well-orchestrated heist on the set of a show about a famous thief? The debate of art imitating life vs. life imitating art rages on.
Thieves gonna thieve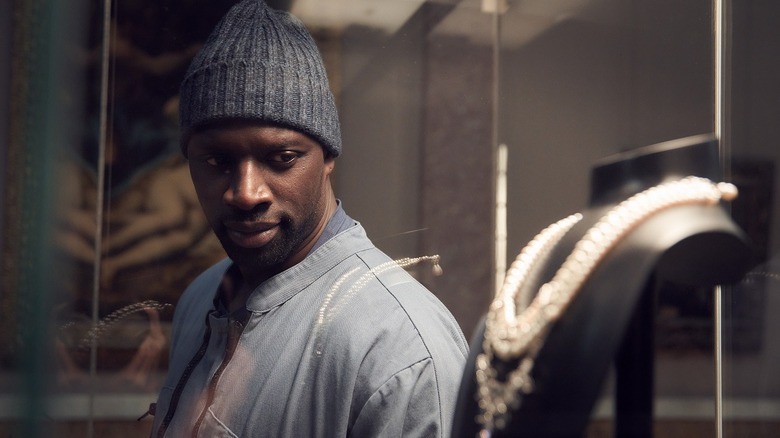 Netflix
Adding insult to injury, this also isn't the first time "Lupin" has been at the center of a heist controversy. Last October, a man attempted to rob an Italian church oratory and told police he was inspired by the character on the Netflix show. He donned a similar leather jacket and claimed to have studied his methods, going as far as to wait for church bells to ring to help cover the sound of him smashing through the glass door to the oratory bar. The man stole €21 (around $23) from the till and a singular bottle of orange soda. He probably would have gotten away with it too, except he busted the s*** out of his arm breaking the window and needed to call for medical attention.
As for the real "Lupin," actor Omar Sy appeared on stage at the Cesar Awards for the 10th anniversary of the comedy film "Intouchables," which helped skyrocket his career and earned him the Cesar prize for Best Actor. He also recently inked a multi-picture deal with Netflix last fall, that will allow him to star in and develop original films for the platform through his Paris and Los Angeles-based production company.