Up-And-Coming Black Directors That Will Help Shape The Future Of Entertainment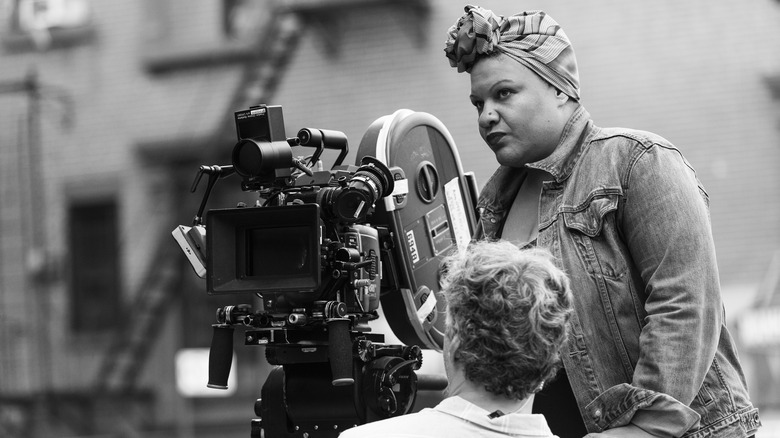 Netflix
Hollywood has a deplorable record when it comes to representing Black experiences onscreen, largely because the pool of creatives inundated with opportunities is supremely lacking in diversity. With white gatekeepers aplenty, it's fallen to Black filmmakers themselves to break down barriers and create opportunities for new voices to run wild. The late '80s through the '90s were a golden age for Black entertainment, with superstars like Wesley Snipes, Samuel L. Jackson, and Denzel Washington marking a meteoric rise onscreen. Behind the scenes, Spike Lee and John Singleton were leading a breakthrough of Black cinema that went unwelcomed by the Hollywood machine. But the tides are changing.
In the past few years, particularly in the wake of Steve McQueen's 2013 Best Picture win for "12 Years a Slave," we've been living through what many have dubbed a renaissance for Black storytelling, with Black filmmakers thriving not just creatively, but being celebrated in the tried and true traditions of old-school Hollywood: flourishing at the box office and winning gilded statues. The likes of Jordan Peele, Ava Duvernay, Barry Jenkins, Ryan Coogler, Dees Rees, and more have captured minds and hearts worldwide, granting us new blockbusters and genre-defying tales with a much needed fresh perspective. And it's certainly not limited to the world film — the Shonda Rhimes and Michaela Coel's of the world are making a name for themselves, diversifying TV before and behind the camera, and making way for new angles of storytelling.
Their popularity leads us into the 2020s, hopefully, a springboard for this renaissance to continue its surge and launch more rising stars to prominence. You won't want to be on the outskirts of this revolution, so here are a few names to keep on your radar. Below are some of the many up-and-coming Black filmmakers, still early in their careers but already proving themselves through stories that are dripping in humanity and relishing in experimentation.
Sam Bailey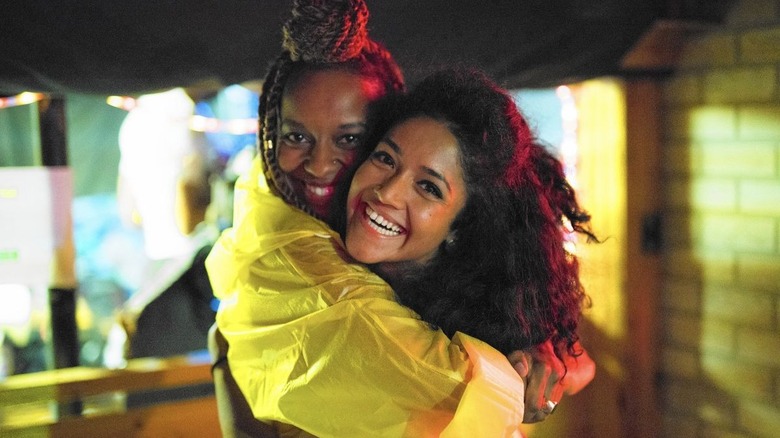 OpenTV
Notable works: "Brown Girls"
Sam Bailey is amongst the many Black creatives who, upon realizing how narrow Hollywood's scope could be, decided to forge a new path on her own. Bailey channeled her frustrations into art as a co-creator of "Brown Girls," an Emmy-nominated web series looking at the intimate lives of two women of color. In the vein of "Insecure" and its precursor, "The Misadventures of Awkward Black Girl," the series delves into the messiness of its young leads, navigating the next stage of their lives with lots to learn when it comes to relationships, careers and purpose.
Queer, sex-positive, clever, empathetic and overall hilarious, "Brown Girls" was an early showcase of Bailey's talents, that spring-boarded into other directing gigs, including episodes of "Dear White People," "The Chi," "Grown-ish." As for the webseries she helmed and helped create, "Brown Girls" caught the attention of HBO, with the studio set to develop a full series
Blitz Bazawule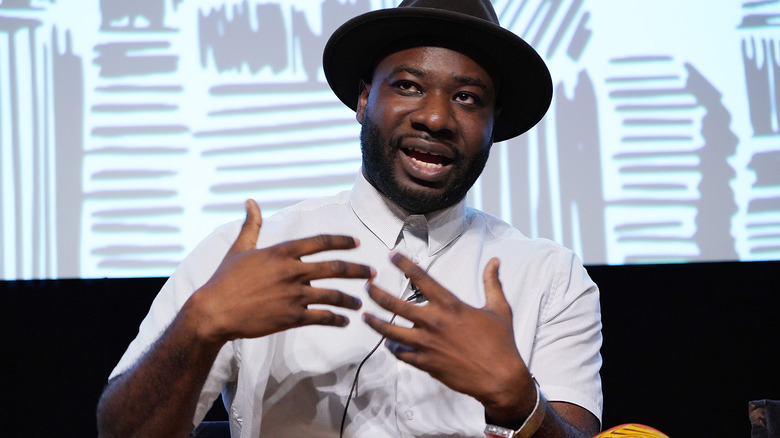 J. Countess/Getty Images
Notable works: "The Burial of Kojo," "Black Is King"
Blitz Bazawule seemed to arrive on the scene a fully realized artist: his directorial debut "The Burial of Kojo" features one striking image after the next, a mystifying character study that serves as a modern fable, telling the story of a man trapped in a mine shaft by his vengeful brother. As his daughter sets out on a spiritual quest to find him, the story is told in transcendent fragments, unraveling with mesmerizing lyricism.
After seconds of seeing his filmmaking in action, it'll come as no surprise to learn that Bazawule wears many hats: a musician, novelist and visual artist long before he stepped behind a camera. Bazawule would go on to showcase these many talents with the queen of music herself, Beyoncé, as co-director of her visual album, "Black is King." His next project, an adaptation of the Broadway musical iteration of "The Color Purple," has all the potential to achieve similar heights and cement Bazawule's name on the map.
Radha Blank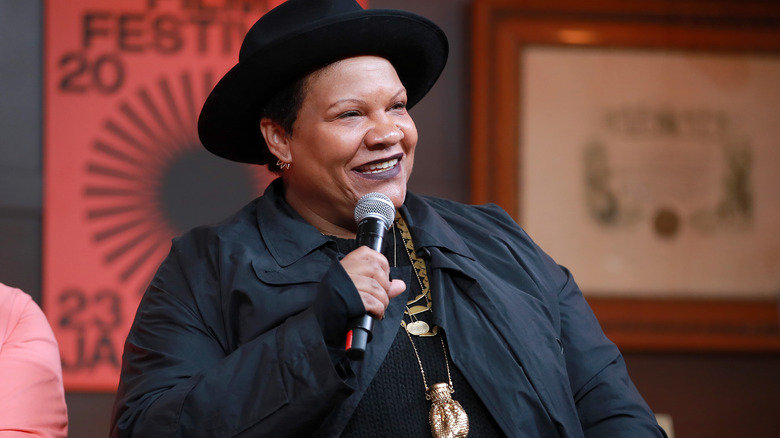 Rich Fury/Getty Images
Notable works: "The Forty-Year-Old Version"
Radha Blank turned her longtime career woes into a celebration of her talent with "The Forty-Year-Old Version," the story of a struggling playwright who reinvents herself as a rapper. Blank plays a Black woman in the midst of a mid-life crisis, approaching the big 4-O and still waiting for her big break.
It's a storyline usually reserved for middle aged white men but Blank claims it as her own, the writer, director and star of the semi-autobiographical comedy of her experience in the industry. Not only does it crackle with authenticity and prescient introspection, it's hilarious, cinematic and razor sharp. Blank's first film is both art and a roadmap to the gatekept entertainment industry — making it all the more poetic that it launched her into further fame.
Garrett Bradley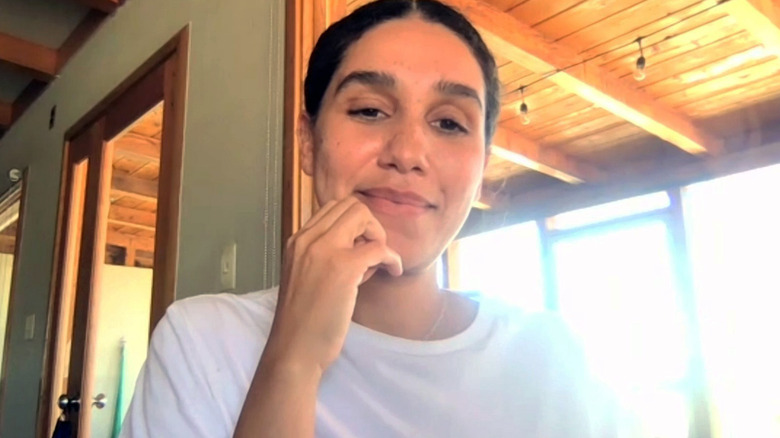 The Hollywood Reporter Llc/Getty Images
Notable works: "Time"
Garrett Bradley's "Time" is the soul-stirring chronicle of Fox Richardson, a New Orleans woman who spent 21 years fighting for the rights of her imprisoned husband, Richard. Bradley takes a transformative approach to documentary storytelling, painting two decades through moving fragments and archival footage, verging on impressionistic as it blurs the line between drama and documentary. Garrett assures we feel the weight of Richard's absence, grappling with 21 years of loss in a mere 81 minutes to heart-wrenching affect. It's a grand feat of storytelling and just one example of her illustrious resume.
"Time" rightfully earned Bradley critical acclaim, cementing her as a filmmaker to watch and likely playing a role in securing her next project: Bradley will helm the adaptation of Octavia Butler's sci-fi epic, "Parable of the Sower." Given her ability to illuminate humanity and elicit empathy, the weighty work of Butler is in good hands.
Janicza Bravo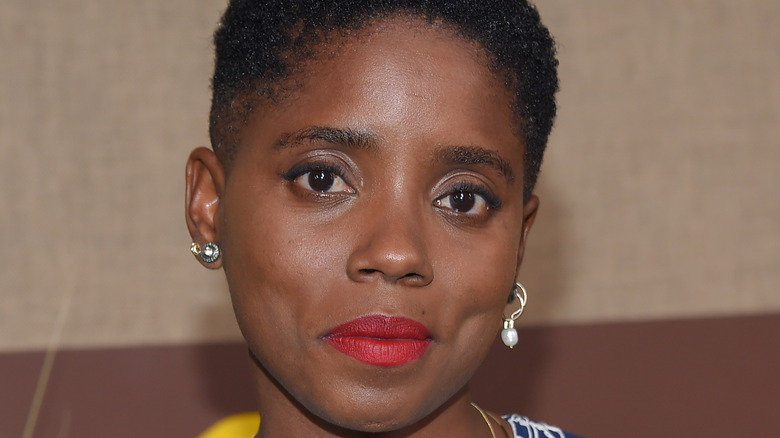 DFree/Shutterstock
Notable Works: "Zola"
Janicza Bravo has an extensive list of credits, including episodes of acclaimed TV shows like "Atlanta," "Dear White People" and most recently, the Prime Video horror series, "Them." And while each serves as a showcase of her talents, "Zola" was the one to ramp up the buzz for Bravo's name.
Coming out of Sundance 2020, the film carried a tidal wave of positive buzz, raving about how she turned a viral 148-tweet Twitter thread into an inventive masterpiece. The stranger-than-fiction tale already proved itself compelling in tweet form, detailing a woman's hellish trip to Florida with a stripper, her boyfriend and a pimp — but Bravo made it worthy of the silver screen by adapting to the hyper-speed and absurdity of social media. The end product is a stylish film with hilarious montages and clever flourishes, that makes masterful use of sound, visuals, pacing and tone, hinting at all Bravo can do at the helm of a fascinating story.
JD Dillard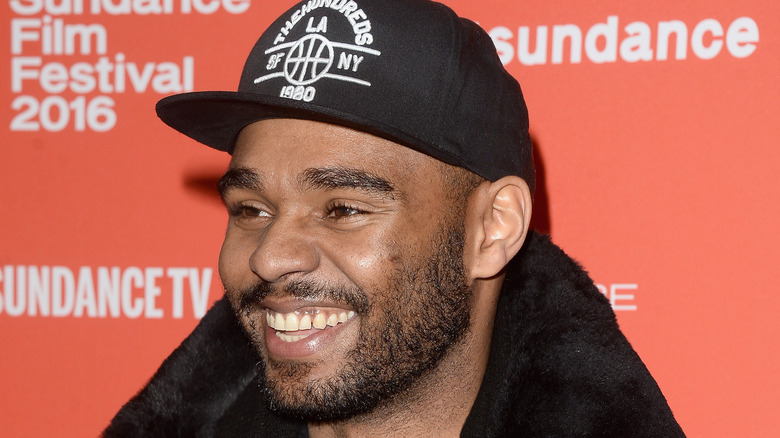 Matt Winkelmeyer/Getty Images
Notable works: "Sleight," "Sweetheart"
It's been six years since J.D. Dillard first astounded critics and watchful cinephiles with his debut feature, "Sleight," but he still has a way of remaining top of mind. Dillard has since followed up with his delightful survival horror, "Sweetheart" and with a third feature on the way, up-and-comer feels like a deceptive title for the director. But then again, general audiences have yet to catch onto his brilliance despite his star continuing an upwards trajectory.
Before his first feature hit theaters, Dillard was an executive over at Bad Robot, where time by J.J. Abrams side served him well. His Sundance sci-fi darling, "Sleight," reimagined the superhero origin story to effectively refreshing effect — no IP in sight, just a Black street magician, a microbudget and endless charm. From the looks of it, Dillard's days of flying under the radar may very well be over. His next few projects include a war epic starring Jonathan Majors and a racially charged thriller, "Mastering Your Past," which Legendary won in a bidding war. Dillard was also announced to be working on a remake of "The Fly," a few years back, plus there are whispers of a "Star Wars" movie being in his near future.
Edson Jean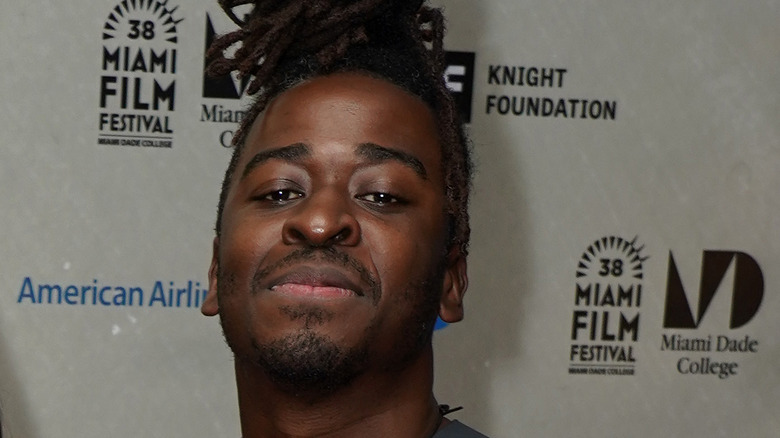 Alexander Tamargo/Getty Images
Notable works: "Ludi," "Grown," "The Adventures of Edson Jean"
Haitian-American, West Palm Beach native Edson Jean understands the transformative nature of personal cinema. The triple threat up-and-comer may only have one feature to his name, but has been in the game for a few years now, starting with his 20-minute comedy short, "The Adventures of Edson Jean," written, directed, and starring Jean himself. As an actor, you may recognize him from roles in "Moonlight," "War Dogs," or "Bloodline," but last year's "Ludi" marked Jean's directorial debut, an opportunity to tell a story completely on his own terms. Jean followed through with a SXSW gem that expertly establishes intimacy, transporting the audience into the simmering heat of Little Haiti with cinematography so vivid, the sun's rays can burn.
Inspired by the experience of his mother after emigrating from Haiti, "Ludi" serves as a sharp and emotional critique of the American dream, telling the story of a hardworking nurse desperately trying to make ends meet. Despite the exhaustion and chaos of Ludi's life, Jean has a way of imbuing the world with warmth, highlighted by its slice of life approach.
Nikyatu Jusu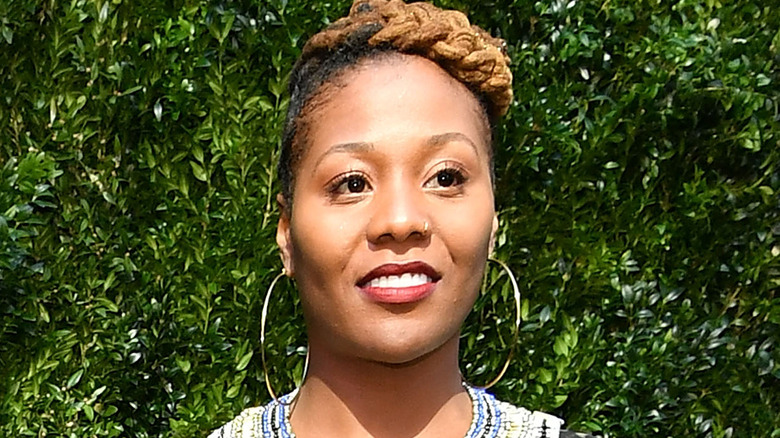 Slaven Vlasic/Getty Images
Notable works: "Nanny"
With "Nanny," Nikyatu Jusu deftly weaves West African folklore into the everyday horrors of Aisha, a Senegalese immigrant working as a nanny for a wealthy white couple with no respect for her time or services. For her directorial debut, Jusu won the Grand Jury prize at the 2022 Sundance Film Festival and within days of the premieres, had secured a deal with Monkeypaw Productions and Universal Pictures to bring her next feature to the big screen.
Horror has been an especially powerful playground for up-and-coming Black talent and Jusu is a welcome addition to the club. Not only has she proven an ability to inject fear into her storytelling, Jusu centers horrors both human and supernatural, always rooted powerfully in emotion. Her next project remains unrevealed, but prior works include an episode of "Two Sentence Horror Stories," ("Only Child") and short films, including her Sundance debut, "Suicide By Sunlight."
Shaka King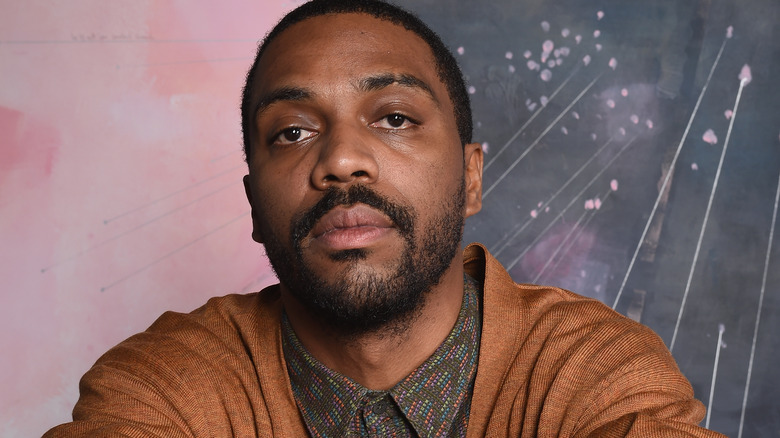 Fred Hayes/Getty Images
Notable works: "Judas and the Black Messiah"
Shaka King came to us from the world of comedy, with a directorial debut, "Newlyweeds" about a free-spirited couple indulging in marijuana. His directorial debut would earn itself a slot at 2013's Sundance film festival but attracted little attention byways of distribution. King would go on to direct episodes of the acclaimed sci-fi comedy "People of Earth," and the lauded Hulu comedy "Shrill," before swerving with a blood-boiling sophomore feature, "Judas and the Black Messiah."
In the hands of a less capable director, the story of Black Panther chairman Fred Hampton could've become over-sentimental, aimless, or worse — a by-the-numbers biopic. But King sharpens the story to paint a devastating portrait of the revolution through the haunting betrayal that led to Hampton's murder. King's artistry is showcased in the film's radical intensity, pulling an Academy Award-winning performance from Daniel Kaluuya and making the most of a politically fraught atmosphere.
Tayarisha Poe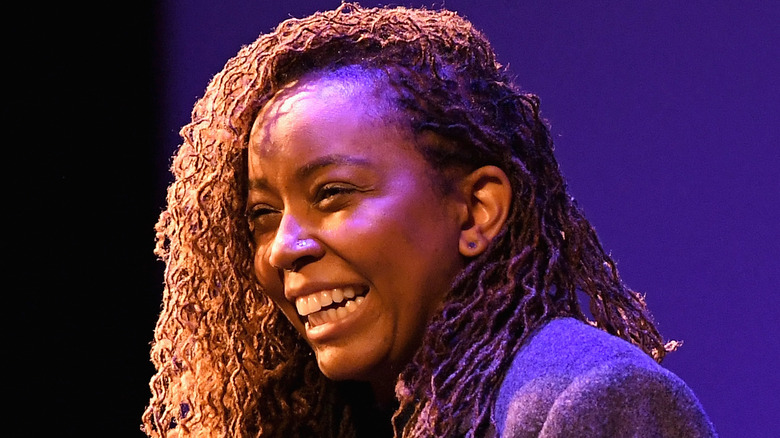 Sonia Recchia/Getty Images
Notable works: "Selah and the Spades"
A photographer turned director, Tayarisha Poe is a creative force, as proven by her directorial debut, "Selah and the Spades." Her inventive and stylish feature is a high school story, tracing the daily aggressions of warring senior class factions and a newcomer who finds herself caught in the middle. At its center is the titular Selah, an enigmatic and scheming cheerleader that Poe unleashes upon the audiences through captivating, off-kilter visuals. The film paints an ultra heightened reality of the high school experience, a very popular gambit these days, but Poe never loses the humanity of her characters, with her nuanced script and insightful visuals always working in tandem.
Poe has since extended her eye to TV, directing episodes of "Dave," "The Twilight Zone" and "Two Sentence Horror Stories," but the most exciting project looks back on her first — a Prime Video adaption of "Selah and the Spades" is on the way.
Jeymes Samuel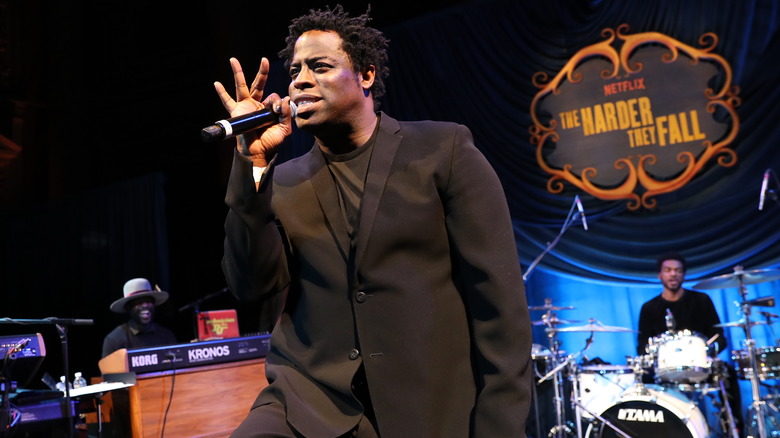 Netflix
Notable works: "The Harder They Fall," "They Die By Dawn" (short)
Bold, boisterous, and brilliant, Jeymes Samuel came out guns blazing with his feature directorial debut, "The Harder They Fall." A director with a musical background, Samuel is known to many as The Bullits, the right-hand man and producing partner to Jay-Z. Before his star-studded Western hit Netflix, he was refreshing cinema elsewhere, on the companion album for Baz Luhrman's "The Great Gatsby," blending jazzy tunes with momentous hip-hop bangers. But once the creative license was purely his own, he embraced his true calling — Western cinema.
Samuel is hellbent on reclaiming the Old West for a new generation, putting Black voices front and center. Both his short film and feature debut take Western genre staples and mix them with stylish flair and swaggering beats. Samuel has called this the "New West," and hinted that he intends to continue revitalizing his favorite genre by infusing his works with style, rhythm, and dynamic experimentation. Whether he follows through on this promise or branches out to new genres, Samuel will no doubt keep our eyes glued to his next passionate showcase.
Carey Williams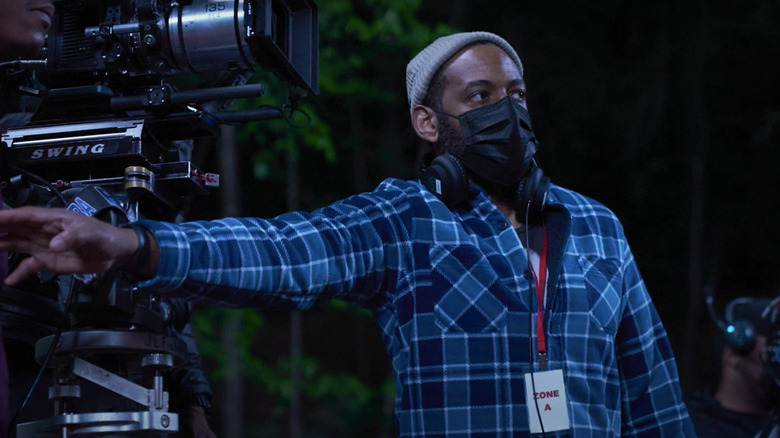 The Sundance Institute
Notable works: "Emergency," "R#J"
Audiences won't get to see Carey Williams shine until his sophomore feature "Emergency" hits theaters later this year, so you'll just have to take my word for it: Williams is absolutely a filmmaker to watch.
A two time Sundance alum, Williams was first featured in the Next section of the festival, a category meant to showcase innovative newcomers. Williams immediately proved himself a filmmaker with a finger to the pulse of culture through his Romeo and Juliet adaptation, "R#J" which plays off themes of distance and miscommunication as an entry into the screen life genre. "R#J" should've been exhausting on two counts — a story we continued to revisit told through a medium that the past few years have worn out. Roaring success or not — that's a matter of opinion — Williams' artistry shined: flamboyant, fresh, inventive and relishing in its own boldness. He followed this up with the forthcoming "Emergency," which premiered to rave reviews at Sundance, showcasing his penchant for dramatic storytelling that balances humor and trauma, layered with biting satire.