Chris Hemsworth Will Play The Lead Villain In Furiosa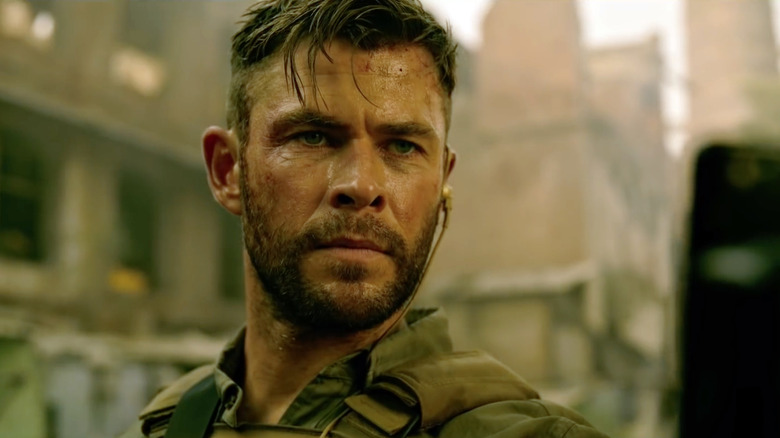 Netflix
In "Blood, Sweat & Chrome: The Wild and True Story of Mad Max: Fury Road," author Kyle Buchanan dug deep into not only the creation of "Mad Max: Fury Road," but its upcoming prequel film, "Furiosa." While "Furiosa" is still a ways away, with plans to premiere in 2024, at least fans can sink their teeth into all of the goodies Buchanan unearthed, including some casting information about the main villain. According to "Blood, Sweat & Chrome," Australian heartthrob and Thor himself, Chris Hemsworth, will be the primary baddie facing off against Anya Taylor-Joy's Furiosa.  
"Mad Max" has always been a decidedly Aussie franchise, and Hemsworth's addition to the cast is another level of awesome authenticity. Besides, we haven't seen him really dig into a villainous role yet, and this might be the perfect fit. 
Time for Hemsworth to 'play totally against type'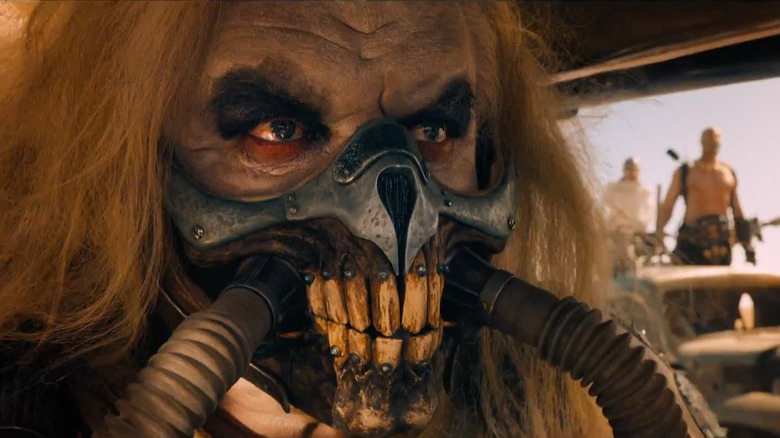 Warner Bros.
In Buchanan's book, P. J. Voeten, a producer and first assistant director on "Mad Max: Fury Road," shared the story of how Hemsworth's casting came to be:  
"George saw Chris [Hemsworth] initially as a courtesy and then fell in love with the idea. He's going to play totally against type, the lead baddie. Unfortunately, we've got to find all of our other characters that aren't around anymore: a new Immortan, a new Bullet Farmer, and a few others."
This brief quote tells us quite a few things. First, Hemsworth is likely a new baddie and not one of the characters listed. That means he's not a young Immortan Joe or Bullet Farmer, though there are a few other franchise villains whose boots he could potentially fill. It also reveals that some of the characters from "Fury Road" will be back, albeit in new forms. Even if the creators decided to digitally de-age the performers, Richard Carter (the Bullet Farmer) and Hugh Keays-Byrne (Immortan Joe) are sadly no longer with us. It will be interesting to see who gets cast in these roles as production progresses, as they've become touchstones of the franchise. 
Hemsworth going into full baddie mode sounds like a great deal of fun, and it'll be fascinating to see just how much they mess with his roguish good looks. The closest thing this franchise has had to a hot villain was Tina Turner in "Mad Max: Beyond Thunderdome," and she wasn't totally a villain. At least we know he looks good with an eye-patch already, if they decide to go that route.
We'll all be able to ride shiny and chrome once more when "Furiosa" hits theaters on May 24, 2024.