Outlander Prequel Series In The Works At Starz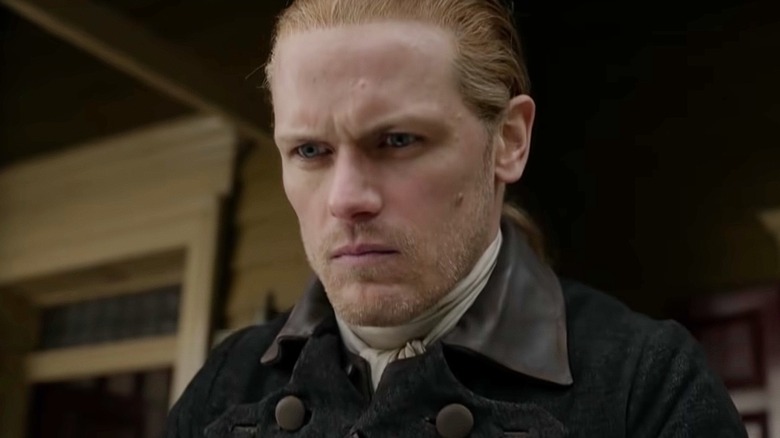 Starz
"Outlander" is getting ready to premiere its sixth season on Starz next week, and ahead of its arrival comes the news of an "Outlander" prequel. Following in the footsteps of "House of the Dragons," the upcoming "Game of Thrones" prequel at HBO, "Outlander" will go back in time — or perhaps forward in time, but before the events of the current series — in a new series on Starz.
According to Variety (via The Hollywood Reporter), current "Outlander" showrunner Matthew B. Roberts will write and executive produce the new show, and a writers' room is "being assembled with an eye to begin work in the coming weeks." Ronald D. Moore, who developed "Outlander" for television based on Diana Gabaldon's ongoing series of historical fantasy novels, will also serve as an executive producer on the new series.
There's no word yet on any plot specifics, but Gabaldon did drop a tease on Facebook earlier this month with the first line of a fresh prequel novel she is writing, centered on Ellen MacKenzie and Brian Fraser (the parents of Jamie Fraser, the character played by Sam Heughan on "Outlander"). The excerpt reads:
Ellen MacKenzie, eldest of the children of Jacob Ruadh MacKenzie, chief of Clan MacKenzie — well, the late chief, if only by moments, but she'd think about that later — grabbed Ailidh Watt from behind and dragged her out of sight, clapping a hand over her slobbering mouth to stifle her cries.
This Starz prequel won't necessarily be based on that book, but it's one possible direction they could go. Another is Gabaldon's 2013 prequel novella, "Virgins," which involved the mercenary exploits of a young Jamie Fraser and Ian Murray (played by Steven Cree on the show) in France in the 1740s.
For Moore, it's better late than never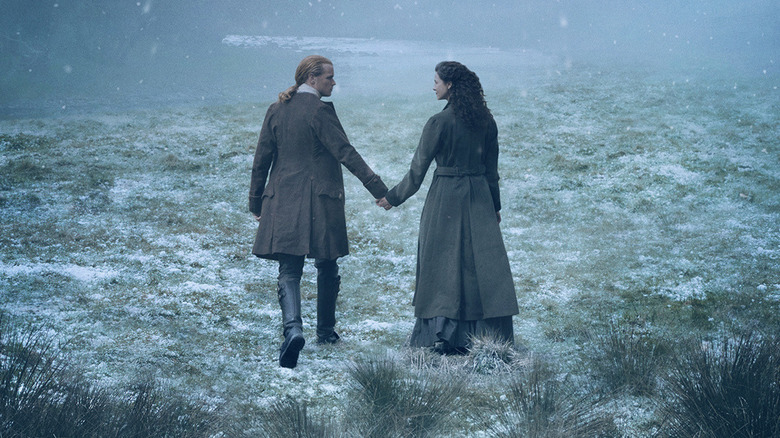 Starz
"Outlander" debuted in 2014 and is still going strong in terms of viewership. Last year, Moore told THR's 'TV's Top 5' podcast that he "would've been happy to see [spinoffs] happen sooner than this but everything happens in its time." At that point, "Outlander" had not been renewed for a seventh season yet, but news of that came last year, also. 
The pandemic caused delays for season 6, which is adapted from Gabaldon's sixth novel, "A Breath of Snow and Ashes," and which will continue the time-traveling romance adventures of World War II nurse Claire Fraser (Caitríona Balfe) in the 18th century. Season 7 will continue to keep pace with the book series, adapting the seventh novel, "An Echo in the Bone." However, it will be a full 16 episodes, in contrast to the abbreviated, 8-episode order for season 6.
"Outlander" season 6 premieres on Starz on Sunday, March 6, 2022.