Outlander Season 6: Release Date, Cast, And More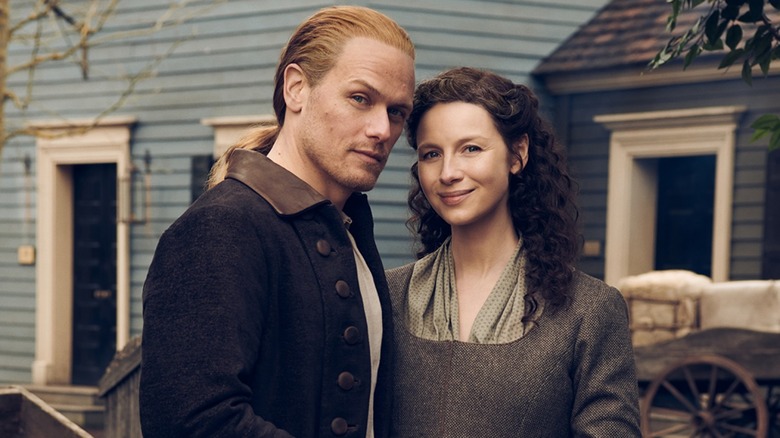 Starz
(Welcome to ...And More, our no-frills, zero B.S. guide to when and where you can watch upcoming movies and shows, and everything else you could possibly stand to know.)
There is an awful lot of TV out there to enjoy in the modern era. Every streaming service and premium cable network has its own offerings to entice viewers to subscribe or sign up. Starz may not be the biggest player in the game, but they have a few key shows that have kept viewers coming back for more over the years. One such show is "Outlander" which offers a whole lot for fantasy and romance fans to enjoy. The series will be returning for its sixth season in 2022, and we're here to provide you with all of the need-to-know details so you can be ready for more with Claire and Jamie.
Here is everything you need to know about "Outlander" season 6.
Outlander Season 6 Release Date and Where You Can Watch It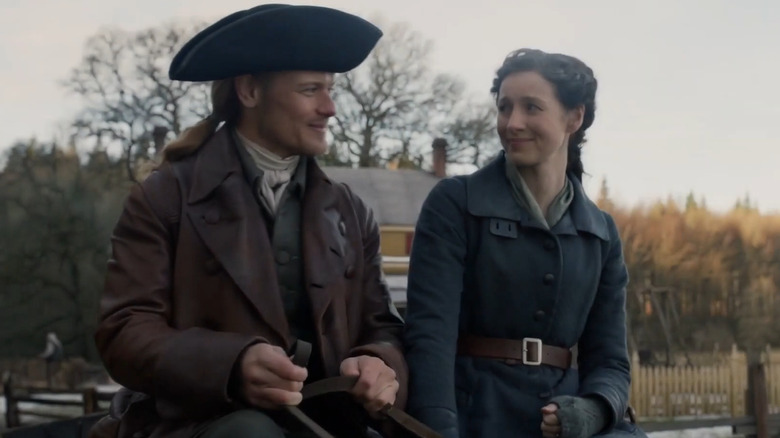 Starz
"Outlander" season 6 is set to arrive on Starz on Sunday, March 6, 2022. The show will premiere on that date across all of the cable network's platforms, be it through traditional TV or streaming. Those who wish to stream it after the fact will need to be subscribed to Starz in order to do so.
What Is Outlander?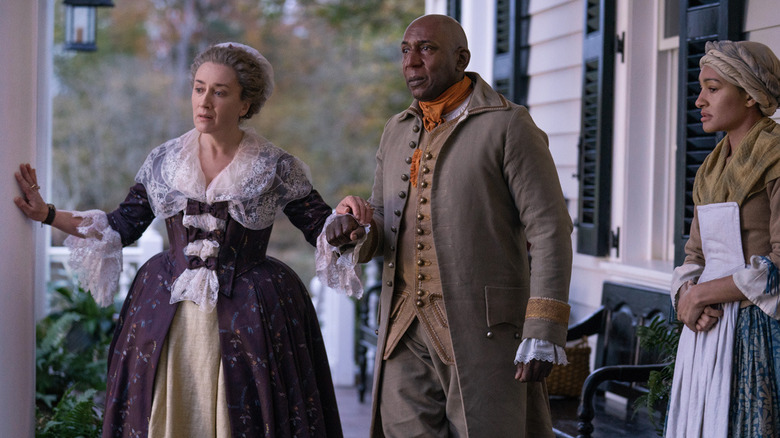 Starz
The series is based on Diana Gabaldon's international best-selling books, which follows a woman from mid-20th century England who falls back in time to 18th century Scotland. Generally speaking, the show spans the genres of romance, science-fiction, history, and adventure and follows the story of Claire Randall. She is a married combat nurse from 1945, who is mysteriously swept back in time to 1743 Scotland, where she falls in love with a dashing Scottish highlander, Jamie Fraser. The show has been running since 2014, and the sixth season, in particular, will be tackling material from the sixth book in the series.
Outlander Season 6 Showrunners, Crew, and More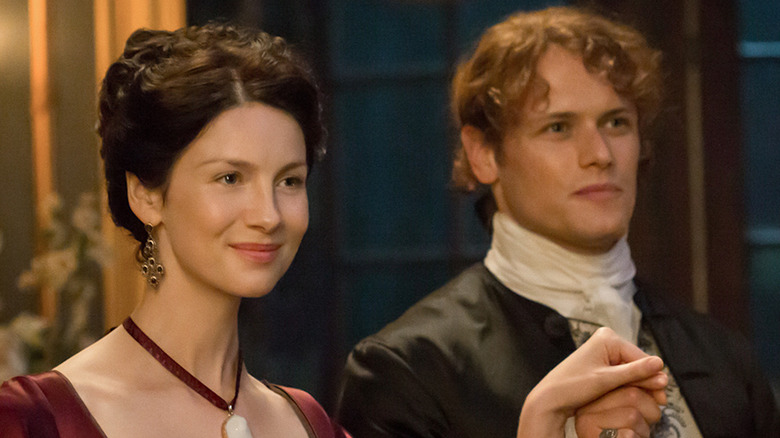 Starz
Matthew B. Roberts serves as the showrunner of the series. Ronald D. Moore, Maril Davis, Toni Graphia, Andy Harries, and Jim Kohlberg serve as executive producers alongside Roberts. The show hails from Tall Ship Productions, Left Bank Pictures, and Story Mining & Supply Company, in association with Sony Pictures Television.
Outlander Season 6 Cast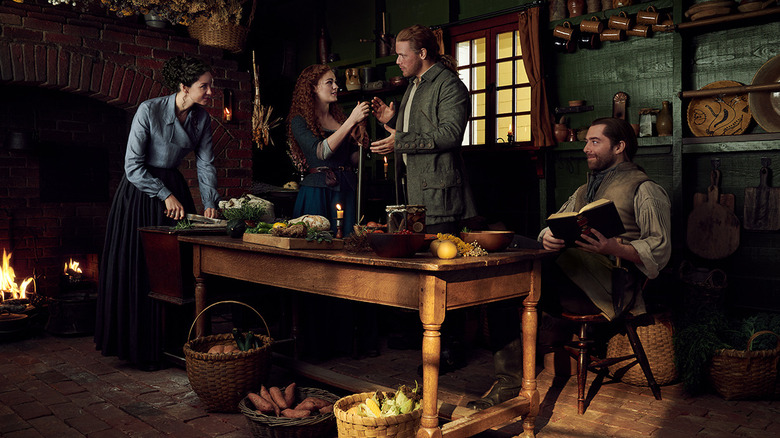 Starz
Season 6 will see the return of Caitriona Balfe as Claire, along with other returning stars Sam Heughan (Jamie), Sophie Skelton (Brianna), Lauren Lyle (Marsali), César Domboy (Fergus), and John Bell (Ian). Joining the cast this season will be Mark Lewis Jones ("Keeping Faith"), Alexander Vlahos ("Versailles"), and Jessica Reynolds ("The Curse of Audrey Earnshaw") as the Christie family. They will play Tom Christie, Allan Christie, and Malva Christie, respectively.
Outlander Season 6 Trailer and Synopsis
Starz has revealed a teaser trailer for "Outlander" season 6, which we've included for you to check out above. We also have the (admittedly lengthy) synopsis for the upcoming season, which you can read below.
The sixth season of "Outlander" sees a continuation of Claire and Jamie's fight to protect those they love, as they navigate the trials and tribulations of life in colonial America. Establishing a home in the New World is by no means an easy task, particularly in the wild backcountry of North Carolina – and perhaps most significantly – during a period of dramatic political upheaval. The Frasers strive to maintain peace and flourish within a society which – as Claire knows all too well – is unwittingly marching towards Revolution. Against this backdrop, which heralds the birth of the new American nation, Claire and Jamie have built a home together at Fraser's Ridge. They must now defend this home – established on land granted to them by the Crown – not only from external forces, but also from the increasing strife and conflict in the community within their care. For the Frasers and their immediate family, "home" is more than simply a site in which they live, it is the place where they are laying the foundations for the rest of their lives. If Season 4 asked "What is home?" and Season 5 asked, "What are you willing to do to protect your home?" then Season 6 explores what happens when there is disharmony and division among the inhabitants of the home you've created: when you become an outsider, or an 'outlander,' so to speak, marginalized and rejected in your own home.